There's a lot to consider when shipping your belongings from A to B. One of the most important factors is which shipping method is the best for you. We have a lot of experience in this field and the info below is going to help you choose the right shipping option.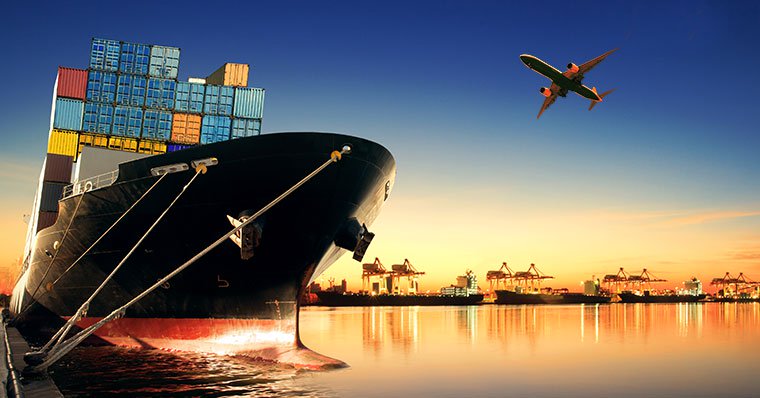 Time is money
Since time is money, you're going to want to know which method is going to be the quickest. Air freight is usually much faster than sea or road. Many sea shipments can take around a month to arrive, while air shipments only take about 10 days. If time is of the essence, some companies also offer a fast courier service that will ensure your goods are delivered within a few days by air.
Unfortunately, sending your goods through the stratosphere is extremely expensive. You and your budget will need to decide what you can afford.
What's in the box?
The size, weight and number of goods you are transporting should play a role in which method you decide to use. Land and air transport are usually best for lighter, smaller shipments, while rail and sea transport are better for large, heavy goods. The value and fragility of your goods will also influence your choice of transport. Air and land transport are preferred for breakable and high value products.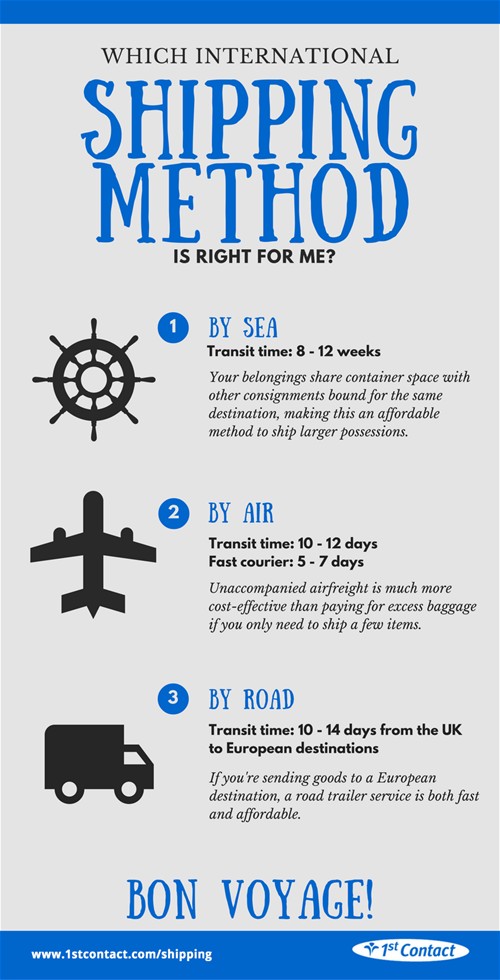 Understanding (all) the costs
This is the first thing most people think about when deciding on method of shipment. Naturally, you'll want to know which method is going to cost you the least. Cost can vary depending on the number of goods that need to be transported, as well as how much each of them weigh.
To be equipped to make the best decision, it helps to understand how carriers charge for their shipping.
Airlines bill you on chargeable weight, which is calculated by combining the weight and size of a shipment.
Sea carriers usually charge per container, although weight can also factor into the price. You also need to take note of destination charges.
Rail or road trailer services usually charge you based on the distance that needs to be travelled.
Whether shipping by air or sea, there will be customs and destination fees. Warehousing fees at seaports are often far more expensive than anticipated. Make sure your shipping company offers comprehensive and transparent quotes before you make your decision.
Reliability
This ties in with urgency of delivery. Different methods of transport differ in their reliability and regularity.
Airlines tend to be on top of their schedules, whereas ships are notorious for delays due to unforeseen circumstances. Ships usually have weekly schedules, so missing the cut-off time at a seaport can mean a much longer delay.
It's a good idea to ensure that the company you use offers you the option to track your goods online. This way, you can maintain peace of mind throughout the process, no matter which method of transportation you choose.
---
Our shipping service is fast, safe and cost-effective. Get in touch with us on +44 (0) 80 8141 5520 or get your free quote now.
We are a professional services company that specialises in cross-border financial and immigration advice and solutions.
Our teams in the UK, South Africa and Australia can ensure that when you decide to move overseas, invest offshore or expand your business internationally, you'll do so with the backing of experienced local experts.