In the world of business, women are still a minority. Gender diversity in the workplace is both the right thing and the smart thing to do. Here's why.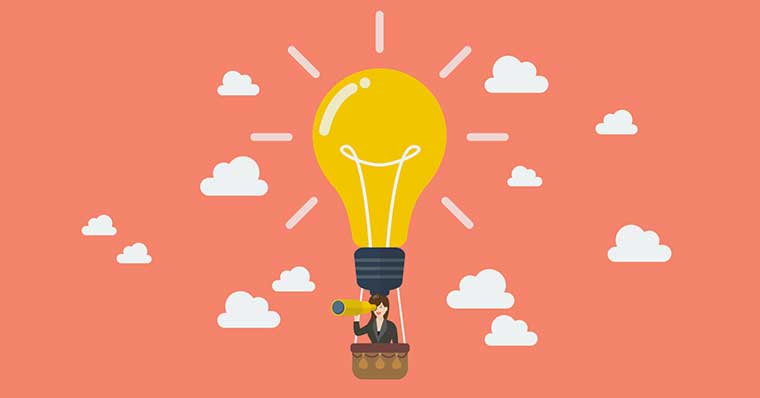 The current business environment
The 2019 Fortune 500 list had a record-breaking number of female leaders. 33 of the highest-grossing firms on the Fortune 500 list are led by women CEOs. Even though the number of women on boards is going up, it's still disproportionate to the total companies on the list.
Women-owned businesses do better
"Why Women-Owned Startups Are a Better Bet" takes a firm look at why female-led startups receive a fraction of the venture capital even though they performed better over time compared to startups that were founded by men only. Women-led companies generated 10% more in cumulative revenue over a five-year period by generating 78 cents for every Dollar of funding they received. Whereas their male competition only generated 31 cents for every Dollar of funding received.
Why aren't more women in business?
There are numerous obstacles that are responsible for hindering women's careers. These are just some of the things that prevent women from succeeding in business:
Hidden bias
Women struggle to gain the respect of their peers and colleagues as a result of the double-bind stereotype: A woman with a more aggressive leadership approach is often labelled as "intimidating", while a soft approach is labelled "weak". Gender stereotypes create a no-win situation for women leaders whereas men showing similar behaviours are still valued.
Time demands
One significant obstacle for women is the increased time demands of many leadership positions which often exceed the 40-hour workweek. Women are still considered the primary caregivers in families. Researcher and author of "Barriers and bias: The status of women in leadership" report Kevin Miller says paid family leave and childcare offerings would make it more possible for women to fulfil their role at home and in the workplace. Women without access to paid leave are significantly more likely to quit their jobs after giving birth than those with paid leave.
Lack of mentorship
Most leaders are men. The relationship between a mentor and mentee typically solidify outside of business hours and some men feel uncomfortable socialising with women outside of work. According to the AAUW report, Miller said it's important that women are included in informal cultures of mentorship and sponsorship as well. He said, "Make sure that if you invite your colleagues for a drink, you invite both male and female colleagues and you do it in a way that is workplace appropriate".
Limited access to finance
To determine the scope of the funding gap, Boston Consulting Group a global management consulting firm reviewed data from MassChallenge's gender-focused analysis to conclude that women-owned companies don't get the same level of financial backing as those founded by men. "The current system of startup funding puts women entrepreneurs at a clear disadvantage."
Why we need greater female representation
Today's business problems require leaders with diverse skillsets, perspectives and experiences. Having a more diverse leadership structure enables employees to challenge each other and have better and more balanced boardroom conversations.
Five key benefits of fostering gender diversity in your business
Women excel at soft skills and emotional intelligence which may prove to be a key competitive advantage in the business world. Below are five ways having women in leadership roles could improve your company.
1. Increased creativity
Greater diversity of thought and perspective can lead to more creative energy which, in turn leads to improved problem solving.
2. Better employee engagement
Women-led companies are better at meeting overall job satisfaction needs. An
online study
conducted by Harris Poll revealed that half of Americans prefer to work for women-led businesses because they're more purpose-driven.
3. Better consumer understanding
Diversity allows you to bring different ideas to your target market or even to markets you aren't aware of.
4. Stronger mentors
A key aspect of leadership is the ability to help team members develop their own skills and strengths. Women are naturally more nurturing which makes them excellent and more approachable mentors.
5. Improved financial performance
Fortune 500 companies with more women in leadership positions performed better on average in return on sales, return on equity and return on investment.
Registering as a certified woman-owned business
There are several different certifying bodies for women-owned businesses. You can become a certified Women's Business Enterprise (WBE) through a global enterprise like WEConnect International. Being certified as a Woman Business Enterprise (WBE) can have its advantages but first you must undergo a stringent and lengthy application process. Having WBE certification can help you and your team tap into helpful resources from across the world.
Meeting the WBE criteria
Your company must have 51% female ownership. A woman or women must manage and control the day-to-day operations, hold the highest position in the business and work in the business full-time.
You must be in business for a minimum of six months before considering registering and it's recommended that you be operating for several years before applying for WBE certification.
The WBE certification process is open to businesses based in the below countries:
| | | | | |
| --- | --- | --- | --- | --- |
| Anguila | Brazil | Germany | Japan | Saint Lucia |
| Antigua & Barbuda | British Virgin Islands | Grenada | Mexico | Saint Vincent & Grenadines |
| Argentina | Canada | Guyana | Monsterrat | Singapore |
| Australia | Chile | India | Netherlands | South Africa |
| Bahamas | China | Indonesia | New Zealand | Switzerland |
| Barbados | Colombia | Ireland | Nigeria | Trinidad and Tobago |
| Belize | Costa Rica | Israel | Peru | Turkey |
| Bermuda | Dominica | Jamaica | Saint Kitts & Nevis | Turks and Caicos |
| | | | | United Kingdom |
If certification is not available in your country yet, consider self-registration.
Four benefits of being a certified woman-owned business
Being certified helps level the playing field for women business owners. Governments limit competition for certain contracts to businesses that participate in the women's contracting programme.
1. Appeal to new clients
Many companies seek out women-owned businesses as partners, so registering as such can provide you with a new stream of revenue. Women-owned businesses are appealing as partners because the government can potentially offer tax incentives to companies that work with women-owned businesses.
2. Access to new markets
Accessing capital is a big barrier for women-owned businesses. Private grants, small loans and government loans are all available if you are certified.
3. Attracting talented employees
Gaining certification helps build credibility and also attracts candidates who are interested in working for female entrepreneurs.
4. Access to training and educational programmes
The certification gives you access to resources like industry research, toolkits and networking opportunities.
See also: The UK still the best country for business in 2019
Support women-led businesses
To ensure success for women entrepreneurs globally, public and private sectors must work together to remove any barriers holding women back. Here are some ways you can help push these necessary changes into action:
Individuals
Learn and think about your subconscious biases
Invest in companies that are supporting diversity
Promote women-led businesses on social media
Host your next event at a woman-run business
Employers and businesses
Strive for an equal workplace culture
Apply flexible and fair expectations for men and women
Apply fair policies through diversity training and blind CV screening
Partner with female-led businesses
Policymakers
Implement legislation and regulations that promote equal pay, family support, and salary transparency
Hire female professionals
Further childcare for female entrepreneurs
Change paternity laws so more dads can take time off and allow female entrepreneurs to return to work
Some helpful resources for female business owners
Below are some organisations and online resources that are boosting female entrepreneurship around the world. The resources listed include professional organisations, networking groups, informational websites and financial assistance programmes aimed at accelerating women entrepreneurs.
1. Driven Women
Driven Women is a fast growing movement of women coming together to support one another with their goals, to follow their dreams and create the kind of life they really want.
2. Professional Women's Network
PWN Global is a one-stop platform that connects like-minded professionals from across the world. Become a member of the PWN global community, attend events and tap into the global network.
3. The Women in Business Network
The WIBN aims to bring together female business owners to help promote their businesses. The organisation has a large focus on networking and has expanded across a network of groups around the UK.
4. Women Entrepreneurial Fund (WEF)
The WEF was established to provide access to entrepreneurial funds for women business owners. R400 million has been set aside for women-owned businesses.
5. AllBright
AllBright supports women at all stages of their careers, with a particular focus on skills, events and space. The club provides a unique environment for women to connect, create and collaborate.
6. African Women Innovation and Entrepreneurship Forum
A pan-african non-profit organisation which actively promotes women innovation and entrepreneurship in Africa. Their mission is to foster the economic inclusion, advancement and empowerment of women in Africa through entrepreneurship support and development.
7. The Female Entrepreneur Association
An online hub with a mission to empower and inspire women globally. The Female Entrepreneur Association has over 500,000 women involved across the world.
8. Women Owned
Women Owned have the largest online community dedicated to helping woman-owned small businesses grow.
9. Everywoman
Everywoman has a presence in over 100 countries and has an active network of over 20,000 women. A global professional organisation that drives the development of women on every level of her career.
10. Women Entrepreneurs
Connect with business experts in one-on-one virtual sessions, learn business tools with their online digital courses and read about the latest women in business news.
We need to create more opportunities for women entrepreneurs and remove the barriers to success for women-owned businesses. Once we do, we're going to see an improvement in the global economy and success across the world.
---
Our team can provide you with accounting solutions and financial advice for your business. We tailor our services to fit your objectives. Email accounting@sableinternational.com or call +44 (0) 20 7759 7553.
We are a professional services company that specialises in cross-border financial and immigration advice and solutions.
Our teams in the UK, South Africa and Australia can ensure that when you decide to move overseas, invest offshore or expand your business internationally, you'll do so with the backing of experienced local experts.