A product transfer is an often-overlooked method to pay less on your mortgage. Switching to a better rate with your current lender is fast, easy and best of all – it could be free.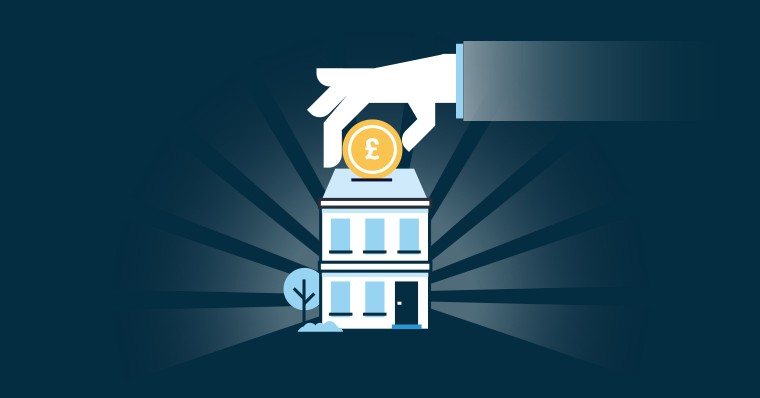 What is a product transfer?
A mortgage product transfer is when you stay with your current provider but switch to a different deal. With a product transfer, your loan amount stays the same, but you can secure a better rate without having to remortgage.
For example, if you're currently on a Standard Variable Rate (SVR) plan and interest rate hikes have caused your rate to rise, it may be worthwhile switching to a fixed rate plan.
When should I consider a product transfer?
When deciding on a product transfer, you should ask yourself two questions:
1. Do I want to keep my loan amount the same?
2. Am I happy with your current lender?
If your answer is yes to both, then you should consider your product transfer options.
How much does a product transfer cost?
A mortgage product transfer, depending on your lender, may be free. It's also fast to complete. Your mortgage stays with your current provider which means no credit search, property valuation or underwriting is required.
Product transfer vs remortgage
A product transfer is an easy process; you stay with your current provider, your loan amount stays the same, and you switch to a different product or rate.
If you need to borrow more money or switch to a new lender, you'll instead need to opt for a remortgage. This is a more involved process and requires evaluations and credit checks.
You need to check whether you will get a better rate through a product transfer, or if a remortgage provides a better option.
If your home has gone up in value since you took out a mortgage, it may be beneficial to compare your current mortgage deal with others in the market. A lower loan to value (LTV) from your home's value increasing could mean a better interest rate if you decide to mortgage.
On the other end of the spectrum, if your home's value has decreased, remortgaging wouldn't be a good idea. Your new deal may work out less favourable than your current one.
Remortgaging also introduces many other fees such as valuation costs, conveyancing fees, broker fees and arrangement fees, whereas a product transfer is completely free, quick and easy. All it takes is one phone call to your mortgage advisor to see if you can get a better deal on your rate.
Even if you're considering a remortgage, check with your current lender first to see if a product transfer will benefit you. Compare this with your remortgage options to see if it's worth going through the hassle and extra fees.
---
Speak to our mortgage advisors to find out if you can secure a better rate with a product transfer, or if a remortgage might be a better option. Email mortgages@sableinternational.com or call .
+44 (0) 20 7759 7519
We are a professional services company that specialises in cross-border financial and immigration advice and solutions.
Our teams in the UK, South Africa and Australia can ensure that when you decide to move overseas, invest offshore or expand your business internationally, you'll do so with the backing of experienced local experts.