Studying abroad is an amazing opportunity for your child to explore the world, grow as a person, expand their international network, gain international work experience and, in the process, become global citizens. But it can be daunting for parents to let their children move to a new country. We take a look at the step-by-step process to prepare your child for studying abroad to ease your worries.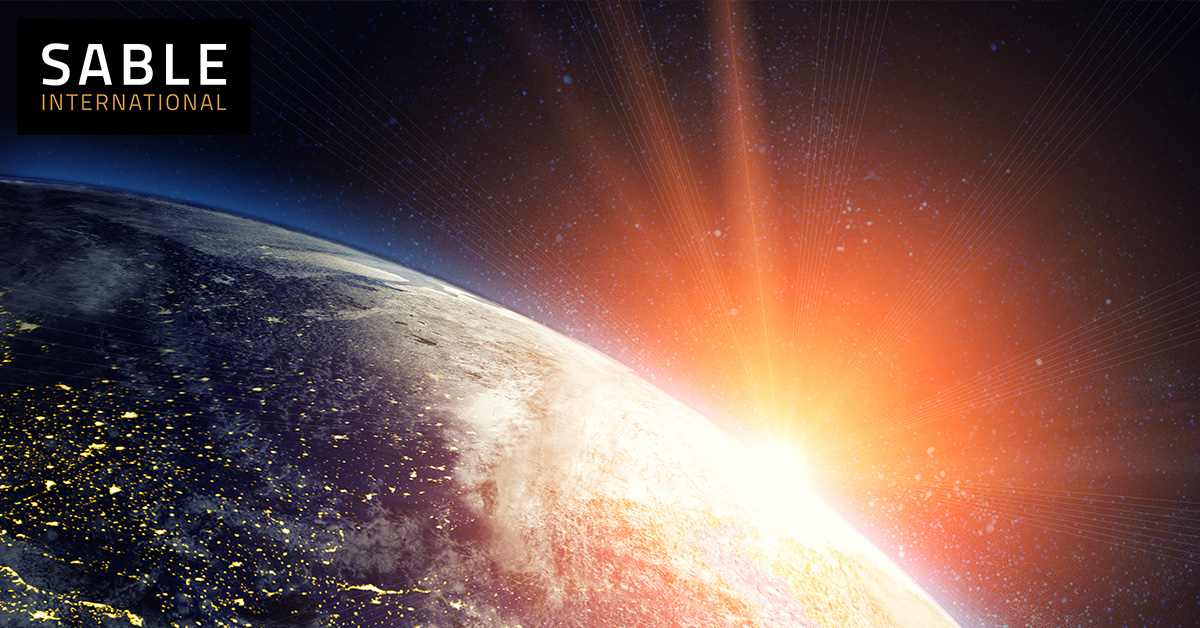 The thought of sending your child off to study in a foreign country is enough to rattle the nerves of even the most easy going of parents but when you're armed with information, you will feel better about making a seemingly scary decision.

Explore which countries and overseas universities are the best option
When your child presents you with the idea of studying abroad, the first thing you should do is explore all the options available. This isn't restricted only to the course they wish to study, but also what different countries have to offer, the cost of living and how safe it is for someone who's likely going to be living on their own for the first time.
Safety is one of the biggest concerns for parents who are considering sending their children off to study a foreign country. Aside from comparing universities, the courses that will help your child in their career goals and the fee costs, you can also investigate just how safe the towns or cities where the universities are located. You can check the crime rate in most first world countries online, sometimes right down to the neighbourhood, and make an informed decision this way.
It's a good idea, during this phase of your investigations, for you to take a serious look at your budget because this limits the countries that your child will be able to go to. For example, in terms of tuition, countries like Mauritius and Hungary are more affordable than the UK and US. In Mauritius, you're looking at anything between $8,000* and $12,000, while studying in Hungary will set you back between $6,000 and $10,000. Compare this to the US where tuition fees are between $10,000 and $80,000 and in the UK, where you're looking at anything between $14,000 and $50,000.
And that's just tuition. When taking your budget into consideration, you should also factor in what their living costs will be. Let's say your child makes the decision to study in Mauritius, you're looking at an additional $3,000 to $6,000. While in the UK that cost can skyrocket to $15,000, or $30,000 in the US.
*All figures in this article are correct as of 2022 and as on the day of currency conversion
How a study adviser can guide you
University and course advice
A qualified and knowledgeable study adviser will be able to help you in every aspect related to studying abroad. They will be able to answer all your pertinent questions and ease your anxieties. A study adviser will assist your child with choosing a course that can help them achieve their career goals and also find the best university for them to do this at.
They have your child's best interest at heart and look at the full picture of their individual circumstances, as well as your financial position, to help your child make an informed decision. They will provide you with a list of university options depending on the information given to them and you'll be able to select the option that suits your child best.
Other information a study adviser will be able to provide you with are the costs involved when studying abroad such as university application fees, tuition and living expenses as well any costs involving the visa application.
University applications
Now that your child has their shortlist of universities, the next step will be to submit their applications. All the relevant documents need to be verified, you need to keep in mind all application dates and know just what the university needs from you. Usually, applications can be made directly through the university's website and all the required documents can be submitted this way. In some countries, applications can be made through a dedicated online platform that allows applications to more than one university at a time. For example, UCAS for the UK, where Sable International is a registered centre.
Our study advisers have direct access to over 250 universities' admissions departments, making the application process smoother and giving your child's application the best chance of success. We also give them support when writing their personal statements that are an important part of the application process. Having a study adviser takes a lot of anxiety and uncertainty out of what can be a very stressful time.
Applying for a student visa
The next step once your child has received their acceptance letter is applying for a student visa. There are a few requirements that can make this tricky to navigate. The first port of call would be to check the relevant government's website and see exactly what is needed in order to apply for a student visa. Generally, you would need:
An acceptance letter from the institution
Proof of funding for your child's stay
Proof of at least a partial payment for the course
A valid passport
SELT certificate (if needed)
Health insurance
Having a study adviser to guide you can help take the anxiety out of this process. They will handle the application process, assist in preparing the necessary documentation as well as helping with the interview preparation if one is required for your child's visa process.
Pre-departure assistance
Now that your child has their acceptance letter and their student visa, what happens next? Well, now they need to prepare for their big move. Things that need to be organised include:
You will need to secure accommodation before their departure. Both on and off-campus accommodation have their pros and cons so this will need to be weighed up.
Make sure that there is transport arranged when your child lands at the airport to transport them to their new digs.
Sort out what they need to take with them and what can be acquired once they get to their destination country.
You will also need to think about health insurance. As an international student, you will not have access to the health services of the country you are studying in and this is often a stipulation of your student visa.
How Sable International can assist you with your planning
All of this can be very overwhelming, especially if this is your child's first time away from home. Our study abroad consultancy helps students from the moment they decide they want to study at an international institution, right up until they settle in their destination country.
Our study advisers will continue to assist them with all their pre-departure needs and questions. We will be on hand to make the transition as smooth as possible, including helping your child get settled in at their new university.
It's not easy for parents to let their children leave the nest, especially when you have been their primary source of care for 18 years. But knowing that there will be a support system for your child by having someone to assist them in a new country can be a great relief for many parents.
---
Should your child be interested in studying abroad, you can join us at our free Global Citizenship and Residency Consultations in February and March. We will be visiting many locations around South Africa and you will have the opportunity to talk to one of our registered study advisers about your options.

Alternatively, you can get in touch with us at sastudy@sableinternational.com or by calling +27 21 657 1543.
We are a professional services company that specialises in cross-border financial and immigration advice and solutions.

Our teams in the UK, South Africa and Australia can ensure that when you decide to move overseas, invest offshore or expand your business internationally, you'll do so with the backing of experienced local experts.

;