There are so many options when it comes to internationalising yourself, you family and your wealth. Sable International explores the options available to you.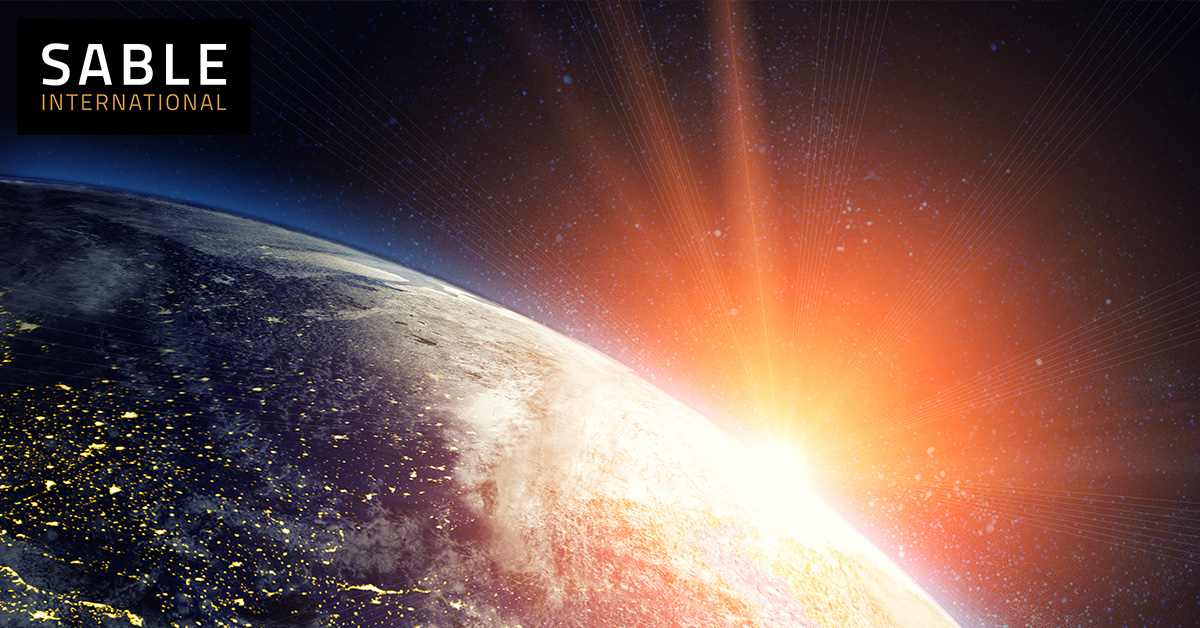 This article was originally published on News24.
There's an old adage in news writing: it bleeds, it leads. Negative news headlines abound and often the most frightening stories are the quickest to spread across social media, WhatsApp groups and friend circles. But the decision to leave your home country shouldn't be one that's made out of fear.
Fear is the decision killer
When you're driven by fear, you're not thinking logically. This is because fear is a base emotion that taps into our most fundamental instincts – what Nobel Prize winning economist Daniel Kahneman calls "System 1 Thinking". He inferred that even if you believe you're being rational, when there's emotion involved, you're susceptible to unconscious biases driven by the part of your brain that's responsible for your survival.
There's no denying that there are legitimate concerns about the future of South Africa. Emigrating might be the answer. It might offer you and your children a wealth of opportunities that you don't have at present in a safer environment. But it could also mean a downgrade in your lifestyle, pulling your kids out of good schools and spending your savings on simply getting to a new country. It's possible to make plans for a secure future without uprooting your life.
A secure future for your children
If your key concern is your children, two options that don't involve relocation are sending them to study overseas or obtaining a second citizenship.
Studying abroad
Studying abroad opens up a number of possibilities for the future, plus it's generally considered a great adventure. Many countries (such as the UK, US, Australia and Canada) offer post-study work visas that provide a path to permanent emigration. Studying internationally also means a greater variety of courses and chances to specialise. By becoming a specialist in their chosen field, your child could end up having their choice of countries to call home.
Creating a secure future through studying abroad involves selecting the right course and location. Sable International is the official in-country representative for over 300 international universities. They can guide you through the available programmes and help your children with the application process and securing their visas.
How to get a second passport
If you have a UK-born parent or grandparent, obtaining British citizenship for your child could be an option. Sable International's nationality advisers can help you discover your eligibility.
However, if you don't have ancestral links to another country, or those links go too far back, then the other option is citizenship-by-investment.
Many governments offer permanent residency or even full citizenship in exchange for a significant capital investment. These programmes often require very little time in the country and can provide a perfect plan B, should you or your children choose to leave SA at a later date. Some of Sable International's top programmes are in Portugal, Malta, Grenada, Mauritius and Greece. Investment options start at around €250,000.
A secure future for your wealth and retirement
International diversification of your assets and investments is a great way to plan for the future without leaving the country.
All South African residents over the age of 18 can transfer up to R1 million offshore each calendar year without tax clearance using a discretionary allowance. South Africans also have a foreign investment allowance that permits you to transfer up to R10 million out of the country if you have an Approval for International Transfer (AIT) from SARS (which Sable International can help you obtain).
Sable Wealth is an investment advisory service and financial planning firm with multi-jurisdictional licenses, focused on South African clients with international interests and a global outlook.
Offshore property investment
International property investment is a great way to secure a foreign-currency asset that can generate a rental income in Euros, Pounds or Dollars.
Many investors who would like to invest in offshore property have no idea where to start, especially considering the risks that exist when there's an international border between the investor and their investment. Sable International conducts extensive research and due diligence on all properties and offers bespoke advisory service to assist all facets of the transaction.
Explore UK or Australian immigration options
If, after considering the alternatives, you still feel that emigration is the best choice for you and your family, Sable International's UK and Australia teams will also be present at the Expo to answer any questions you have about what visas you could qualify for and how much the process will cost.
They've been helping people emigrate for over 20 years and can help ensure that your immigration process is as smooth as possible.
Emigration can be the right choice – thousands of Sable International's clients can attest – but it's important to go into the decision with a clear mind, to ensure you're moving towards a better future rather than running away from an imagined one.
---
Get in touch with any of our knowledgeable advisers and immigration specialists at info@sableinternational.com or give us a call on +27 (0) 21 657 2120 or +44 (0) 20 7759 7514.
We are a professional services company that specialises in cross-border financial and immigration advice and solutions.
Our teams in the UK, South Africa and Australia can ensure that when you decide to move overseas, invest offshore or expand your business internationally, you'll do so with the backing of experienced local experts.