Would you like to further your education in another country? We outline why studying abroad is an excellent option and provide an overview of how you can achieve that goal.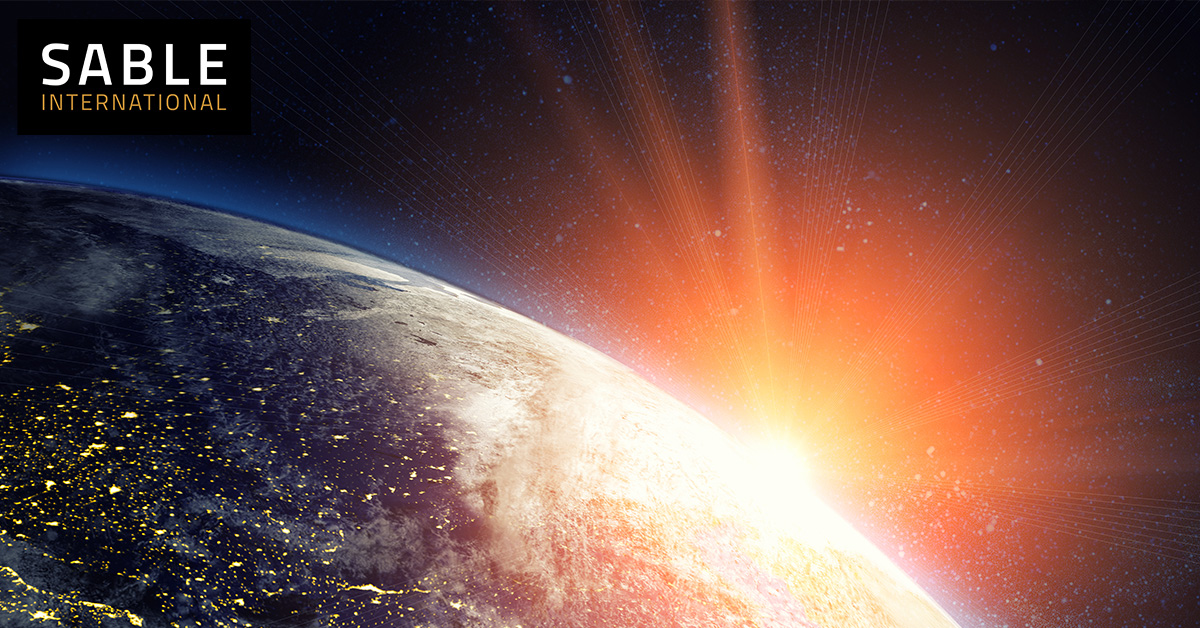 This article was originally published on BizNews.
After much anticipation from students across South Africa, A-Level and Matric results have now been released. What is your next step now that the results have been published? Why not study in another country?
Benefits of studying abroad
Develop an understanding and appreciation of people from other countries
Experience new places and cultures
Increase your self-confidence and independence
Gain a global perspective
Boost your employability
Post-study visas that enable you to potentially immigrate
Step 1: Choose the right study abroad destination
With so many options at your fingertips, it can be difficult choosing where to go. When afforded the opportunity to study at a university abroad, the first thing you should do is consider where you'd like to go, taking into account:
If it is a safe and happy country
Whether you'll be able to study in your home language
What research and post-study opportunities are available
The earning potential for the career path you intend to study towards, should you decide to relocate to the country permanently.
Whether your career path is on a long-term skilled shortage list in the country, should you decide to relocate to the country permanently.
The length of study in the country (for example, the UK offers shorter courses than many other countries).
The cost of study
We have partners in 24 countries and can help you decide which country would be best suited to your unique situation, based on the information you provide about your grades, finances, and career goals.
Step 2: Make a shortlist of universities or colleges you wish to study at
Once you've decided which country you'd like to go to, it's time to home in on which institution you'd like to study at. It's a good idea to make a shortlist of a few options.
Set yourself on the right path by:
Choosing your desired discipline and finding an institution that is known for offering a high standard of education in that particular area
Determining your ideal course length
Assessing the relevant work opportunities that would be available to you and whether the school can assist with work placement or practical career experience
Evaluating the institution's track record (for example, any awards they've received) and reading testimonials from other international students
Researching the teaching style and educational philosophy to see if it matches how you like to learn
Reviewing the available facilities for your area of study and any partnerships the institution might have with local businesses and experts
Looking up the faculty members you'd be interacting with and getting an idea of their qualifications and personal research interests
Our qualified study abroad advisers can assist you in exploring over 250 top institutions, free of charge. We can provide you with information and advice on relevant courses that consider your needs and your level of study. Alternatively, visit our Study Abroad Expo in February to meet one-on-one with 30 of our university partners.
Step 3: Study Abroad application process
Once you've decided on your international education destination, you can start the application process. This process differs depending on the country and university you have chosen. You will have to submit all the necessary supporting documents and possibly take a language test to check your proficiency. To help you streamline the process you'll want to:
Select a field of study
Check admission requirements of the programme you have chosen
Prepare your supporting documents
Students can apply for university admission through Sable International, and we will liaise with universities and manage the application process on your behalf to ensure your application has the best chance of success.
Step 4: Student visa applications
Once you have been accepted into an international university or college, the next step is to make sure you have the right to study in the country, which will often mean applying for a study visa.
One thing you will need when applying for your visa is a statement of purpose. This is personal to you and intended to reflect your own situation and may include:
Your motivations
Your knowledge of your university of choice
Applying for a student visa is a complex process. The help of immigration experts is an invaluable resource. If we assist you with your university application, we will also provide you with a detailed checklist of required documents, a guide for drafting your letter of intent, and comprehensive information on how to prepare for an interview (if required) for your visa.
Step 5: Organising accommodation
After you have been granted a visa, it's time to prepare for your departure. This includes booking flights, arranging accommodation and packing. To make sure your accommodation is finalised by the time you arrive, consider:
Searching for accommodation as soon as you have confirmation of where you'll be studying
Be open to different options
Keep an ear to the ground
Don't panic
Many universities also offer on-campus accommodation, which is a great option that allows you time to get familiar with your new city. We can help you organise accommodation at our partner institutions and introduce you to the international offices that will help you get orientated once you arrive.
Be sure to double-check with your airline to find out their luggage allowances to avoid fees. Here is a list of items to make your transition into your new place comforting and help you with those homesick moments:
Pack photos, recipes, and lightweight mementoes
Remember a journal or notebook to reflect on your study abroad experiences to share with loved ones.
Set up regular check-ins with those back home
Our goal is to make this process as simple as possible for you by removing the stress and allowing you to focus on what is important – mentally preparing yourself for this exciting journey you're about to embark on.
Meet representatives from top universities at Sable International's Study Abroad Expo.
Join Sable International at our free Study Abroad Expo to learn everything you need to know about studying abroad. You can find us in the following locations:
Harare (11 February 2023)
Durban (13 February 2023)
Johannesburg (14 February 2023)
Cape Town (16 February 2023)
Stellenbosch (17 February 2023)
Meet face-to-face with representatives from some of the world's top universities and have a chat with our advisers, who will be available to answer any questions you may have.

---
---
We are a professional services company that specialises in cross-border financial and immigration advice and solutions.
Our teams in the UK, South Africa and Australia can ensure that when you decide to move overseas, invest offshore or expand your business internationally, you'll do so with the backing of experienced local experts.