Are you are student with prospects of studying in the UK? Sable International has you covered. Their study abroad advisers are experts in helping students make their study and career dreams a reality.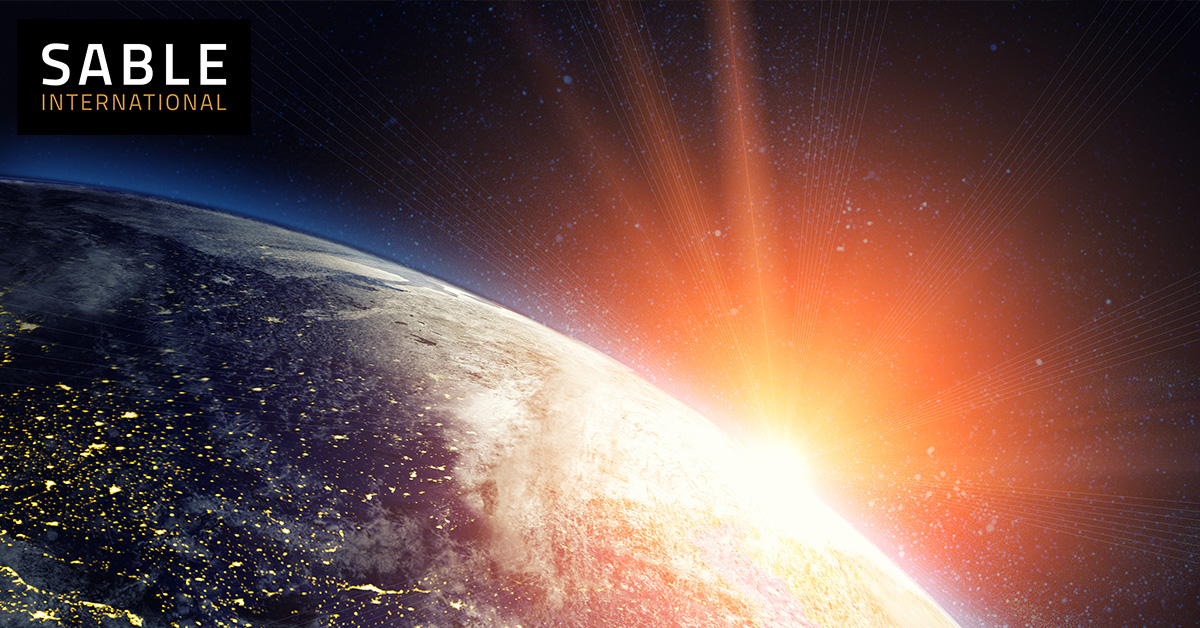 This article was originally published on The South African.
Are you a student looking to immerse yourself in a new culture and gain a global perspective? Why not study abroad?
UK universities are among the best in the world, making the country a preferred destination for international students. A degree obtained in the UK is recognized globally and is highly valued by UK employers. Moreover, studying in the UK offers international students a possible pathway to immigration and citizenship.
If you want to study abroad, you may need professional educational guidance to develop a long-term strategy tailored to your goal.
Sable International's study abroad advisers are experts in helping students make their study and career dreams a reality. Join us for a free, zero-obligation, face-to-face chat about your future at our Global Citizenship and Emigration Expo where you can:
Ask any questions you may have about getting an international education
Get tailored university application and admission advice and support
Discover more about how we provide visa application pre-departure assistance
Studying abroad as a route to UK immigration
You need to know if your goal is to study in the UK and naturalize as a British citizen.
Step one: choose the right study abroad programme
Every year, nearly 680,000 international students study at a UK university. There are no less than 165 universities in the UK, and it can be difficult to decide where to go. After you've narrowed down your list of potential universities, think about which career path and program will help you on your journey to citizenship. Consider your:
Interests – does the programme align with what you enjoy doing and your skillset?
Grades – make sure you have the right subjects and grades to match the entry requirements for the programme you want to study.
Career goals – does the course fit with your career aspirations and, more importantly, is the profession on the UK skills shortage list? (More on that below)
Financial resources – do you have the funds to pay the tuition fees?
Learning style – do the class sizes and student support facilities meet your needs?
Once you have compiled a shortlist of your preferred programmes, you can apply for university admission through Sable International, and our knowledgeable study advisers will liaise with universities and manage the application process to ensure your application has the best chance of success.
Step two: Get a Student visa
You will need a Student visa to study at a UK university or college for any course longer than six months.
To obtain a Student visa, you must be able to provide:
Confirmation of admission to study from a recognized educational institution
Evidence of sufficient funds to pay for the course and support yourself
Parental consent (if you are under 18 years old)
Proof of English language proficiency (some universities will accept your South African NSC English grade or may conduct an online English test to meet this requirement)
Your Sable International study abroad adviser will guide you through the visa application process.
Step four: Switch to a Skilled Worker visa
While you're on the Graduate visa, you have the opportunity to find a job with a UK employer who can sponsor you to switch to a Skilled Worker visa. Unlike the Graduate visa, which cannot be renewed, the Skilled Worker visa can lead to permanent residency, known as indefinite leave to remain (ILR), and eventually British citizenship.
This is where studying a course that's on the UK skills shortage list becomes relevant as it will be much easier to find a sponsoring employer.
To qualify for a UK Skilled Worker visa, you must have a job offer from a UK-based company with a valid sponsorship license. Additionally, you must:
Ensure the job is on the eligible occupations list
Meet the minimum salary requirements – the amount will depend on the type of work you do
Speak English at a proficient level
Show you have enough funds to support yourself initially
Get a Certificate of Sponsorship (CoS) from your employer, with information about the role you've been offered in the UK
When you have lived in the UK for five years on a Skilled Worker visa, you may be entitled to ILR. One year after receiving ILR, you can apply for British citizenship and ultimately naturalize as a British citizen.
Benefits of studying in the UK as a South African
Even if you don't end up making the UK your permanent home, the UK offers many benefits for South African students including:
You can continue your studies and complete your honors abroad in one year.
This will lead to a UK Master's degree, which can also be completed within a single year.
This means you can go from undergrad to completing your Master's in just two years. Or if you have studied for your honors degree in SA, you can complete your Master's in just one year.
This also means it's possible to qualify for a Graduate visa after just a single year of study.
UK universities are renowned for their academic excellence and the UK is a global leader in quality of research.
Most universities offer internship opportunities for students while they are studying, and many are partnered with leading companies like Google, McLaren, and the BBC.
---
---
We are a professional services company that specialises in cross-border financial and immigration advice and solutions.
Our teams in the UK, South Africa and Australia can ensure that when you decide to move overseas, invest offshore or expand your business internationally, you'll do so with the backing of experienced local experts.