Navigating the complex process of switching visas in the UK can be overwhelming. This comprehensive guide provides you with all the information you need to successfully switch visas and continue your journey in the UK.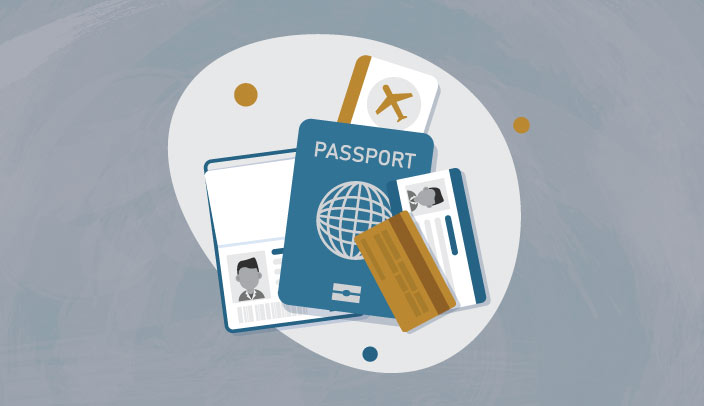 Switching visas in the UK can open new opportunities and allow you to pursue a different path while maintaining your legal status in the UK.
Before you make the switch, it's important to understand how this will affect your immigration journey and how long you need to stay in the UK before being eligible for indefinite leave to remain (ILR).
Bear in mind, dependants don't automatically move to the same visa as you – they must make their own application alongside yours.
Not all visa categories are eligible
Unfortunately, it is not possible to change visa categories within the UK if you are in the country on any of the following visas:
Visitor visa
Short-term student visa
Parent of a Child Student visa
Seasonal Worker visa
Visa with valid leave granted for a period of six months or less
When is it possible to switch visa categories
In most other cases, it is possible to change to a different visa route. Normally, you do not need to spend any specific length of time in the UK, unless you do not meet certain requirements for the visa route you are switching to.
Here are a few examples of how to change visas.
Main visa holder moving into a different category as main visa holder
Andrea, who holds a Student visa, recently married someone with pre-settled status under the EU Settlement Scheme. Because her spouse was living in the UK before the end of 2020, she is eligible to switch to a spouse visa, provided she meets all requirements.
Dependant moving into a different category as a main visa holder
Bethany is a dependant of Andrew under the Skilled Worker route. Andrew has just been offered overseas employment for the next three years. Bethany wishes to stay in the UK and asks her employers for sponsorship under the Skilled Worker category. Her employers then agree to sponsor Bethany and she is granted a Certificate of Sponsorship. Bethany is now eligible to switch, provided she meets all requirements.
Note: The length of time Bethany was in the UK as a dependent under the Skilled Worker route will not be counted towards her five-year settlement criteria for ILR. As such, her five years would begin once again after she's granted her own Skilled Worker visa.
Which visa categories can you switch to?
You can switch from a points-based route to another points-based route, such as the:

Skilled Worker visa
Global Talent visa
Graduate visa
Innovator Founder visa
Student visa
Youth Mobility Scheme visa
Creative Worker visa

If you have pre-settled status under the EU Settlement scheme you can switch to a points-based visa route.
You can switch from a family-type visa to a Skilled Worker or vice versa.
You can switch from a UK Ancestry visa to another family visa type, such as:

a partner or spouse visa
any family life type visa
Note: It's not possible to switch to the UK Ancestry route as the main applicant if you're already in the UK. This application must be made from outside the UK. However, it is possible to switch to this route as a dependant, i.e. you are a partner/spouse on a different visa category.
Combining time on different visas for ILR
When switching to a different visa category, you do not always carry over time spent on your previous visa for ILR. Thus, your five-year clock for settlement will normally restart after you switch visas.
There are, however, some routes which do allow you to combine time from previous visas.
The five-year route
1. Points-based visa
If you are on a points-based visa as the main visa holder you can switch to one of these visas:
Skilled Worker visa
Global Talent visa
Innovator Founder visa
International Sportsperson visa
Expansion Worker visa
2. UK Ancestry visa
You will also be able to use time spent on a previous UK Ancestry visa (where you didn't complete the five years on your initial visa) toward ILR if you apply for a new Ancestry visa. If you spend more than 180 days outside of the UK while holding an Ancestry visa, your visa will be invalid. Your new five-year period will begin once you have returned to the UK on a new Ancestry visa. For example, if you spent two years in the UK on your initial Ancestry visa, you would only need to complete three years on your new Ancestry visa to meet the five-year requirement for ILR.
3. EU Settlement Scheme
Before the EU Settlement Scheme came into force, any time spent in the UK as an EEA national, or family member, enabled you to retain right of residence and contributed towards permanent residence.
The 10-year route
If you complete 10 years of continuous residence in the UK from a variety of different visa categories, and have not exceeded more than 180 days out of the UK in any year of the 10-year period, you will be eligible to make an application for ILR under Long Residence.
Note: The Home Office has updated Appendix Long Residence to now disallow periods of residence in the UK as a visitor.
Steps to switch visas in the UK
Switching visa categories involves a series of steps to ensure compliance with immigration regulations.
1. Assess eligibility
You first need to determine if you meet the eligibility criteria for the visa category you wish to switch to. This could include things like qualifications, the minimum salary threshold you need to meet, and relationship and financial requirements.
2. Gathering the documentation
Collect all the required documents to support your visa application. These may include personal identification documents, educational qualifications, employment offers, bank statements, and proof of relationship, depending on the visa category.
3. Submit the application
Complete the visa application form online or via post, depending on the category and individual circumstances. Ensure that all your information is accurate and up-to-date.
4. Pay the fees
Pay the relevant visa application fees, including any healthcare surcharges or priority processing fees, if applicable. Fees will vary depending on the visa category and processing times.
5. Attend appointments and interviews
Some visa categories may require you to attend appointments or interviews at the relevant visa application centre or embassy. Make sure to schedule and attend these appointments as instructed.
Once you have completed these steps, your application will be reviewed by UKVI.
Note: The processing times and requirements may vary between visa categories and individual circumstances.
Contribution by Michael Crago
---
Our consultants are experts on UK immigration law and keep up to date on all Home Office changes. If you have any questions about switching to a different visa in the UK, get in touch with us on +27 (0) 21 657 2180 or at immigration@sableinternational.com
We are a professional services company that specialises in cross-border financial and immigration advice and solutions.

Our teams in the UK, South Africa and Australia can ensure that when you decide to move overseas, invest offshore or expand your business internationally, you'll do so with the backing of experienced local experts.

;