Expanding your business to the UK is a big step and one of the first decisions you'll be faced with is whether you should open a branch or subsidiary. We take a closer look at the benefits of choosing to open a subsidiary company in the UK.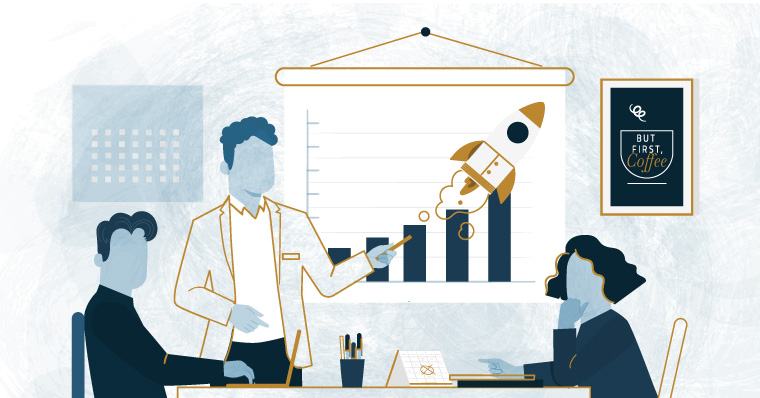 What is the difference between a UK branch versus a subsidiary company?
A branch company can be thought of as an extension of the parent company's operations with the same name and branding as its parent company. The branch is a permanent establishment that is dependent on the parent company. The pros of opening a branch is that it is quick to set up, can be converted into a limited company at any future point and can be closed without formal notice, whereas closing a subsidiary can take up to three months.
However, the parent company will be liable for all the branch's operations and the parent company's annual financial statements must be filed at Company House, which will then fall into the public domain.
A subsidiary is an entirely separate legal entity from the parent company, which has to have over 50% of the voting shares. Despite the complexity of setting up a subsidiary, many companies choose to go this route rather than opening a branch mainly because the autonomy from the parent company outweighs the initial administrative hassle.
See also: UK branch vs. subsidiary
Benefits of a UK subsidiary company
As mentioned, the key reason you would set up a subsidiary over a branch is the separateness from the parent company, also known as a holding company. But there are more benefits to opening a subsidiary company such as:
Autonomy: A subsidiary is far more autonomous than a branch. You will not have to reconcile your subsidiary's financial statements with those of the parent company.
Protection: The parent company's assets cannot be used to settle debts incurred by the limited company. Furthermore, the parent company will not usually be held accountable for the actions or decisions of the subsidiary; this gives the parent company an extra layer of protection from liability.
Credibility: UK companies are far more willing to enter into contracts with subsidiaries as they are wholly governed by UK law.
See also: Resources for doing business in the UK
The downsides to setting up a subsidiary company in the UK
UK company law has complex filing requirements and procedures (though a branch does have some reporting requirements too).
Start-up trading losses can only be carried forward against future trading profits in the UK, rather than being set against any parent company current year profits.
This is where having business relocation experts who can take care of your business set up and accounting administration for you comes in handy.
See also: Business expansion to the UK
Setting up a UK subsidiary company
A subsidiary operates as a separate legal entity from its parent company. To set up a subsidiary you will effectively need to create a new UK company. It's a good idea to get help setting your subsidiary up from companies who have experience with this, giving you peace of mind that your business will kick off on the right foot.
Once a decision is made we can start working together to make your business a success by:
Setting up and company registration (setting up a limited company, UK branch, subsidiary or otherwise)
Establishing a good working relationship with your bank
Registering your operation for UK Corporation Tax, VAT and PAYE
Appointing a company secretary (if required) - we can appoint ourselves and carry out the statutory company secretarial issues associated with this role
Setting up an address which can be used as your registered office
See also: 6 Factors to consider before doing business in the UK
---
We can help if you need help with business set up or accounting administration. Get in touch with us via email on accounting@sableinternational.com, or give us a call on +44 (0) 20 7759 7553 or simply fill out our contact form and we'll get back to you.
We are a professional services company that specialises in cross-border financial and immigration advice and solutions.
Our teams in the UK, South Africa and Australia can ensure that when you decide to move overseas, invest offshore or expand your business internationally, you'll do so with the backing of experienced local experts.