In every country, family-owned businesses are a core element of the economy. They may be the oldest form of business organization, but it is only within the last decade that their unique benefits have been recognised. We unpack these below.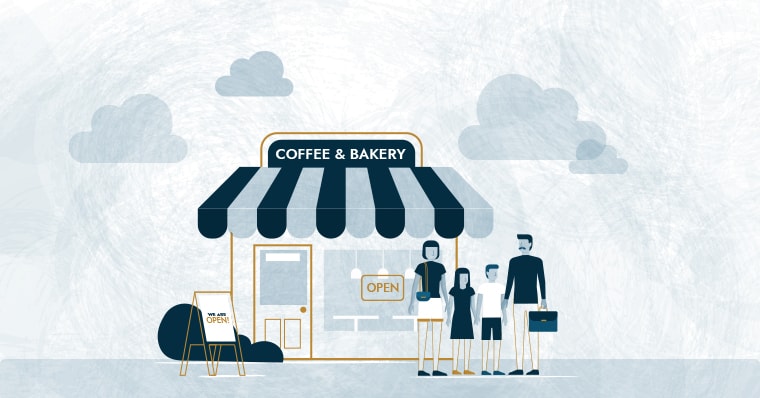 Family businesses form the backbone of the UK economy
According to the Institute for Family Business, the UK has 4.8 million family businesses. That is 88% of all businesses in the UK. The majority of these are small businesses, but over 18,000 are medium and large companies. Family businesses employ 12.2 million people and generate over a quarter of the UK's GDP.
What is a family-owned business?
This is a business in which two or more family members are involved and the majority of ownership lies within the family.
There are many benefits to starting, working in and leading a family business. For example, there may be more trust between the staff members, more flexibility and better communication.
Benefits of a family-run business
Let's look at some key advantages that come with running a family business that may not be common in other companies.
Shared values
If you're working with your parents and other family members, it's likely that you share the same ethos and beliefs on how you want things to be done. This helps align the staff members and gives everyone an extra sense of purpose and pride in the job at hand. Having a sense of shared purpose is an enormous advantage for any business and can take years to get right.
Security for loved ones
Having the understanding that this business could go to future generations encourages the kind of long-term thinking that can boost growth and success. Having a strong personal connection to the business may also help your family and staff come together to get through times of difficulty.
Maintaining a competitive edge
Companies can lose their edge when leaders lose touch with the youth market. Family businesses have a distinct advantage and maintain their edge naturally as the next generation comes in. This can be a quicker transition than in other companies with young hires as they are already familiar with the brand and work environment. They may be better prepared to hit the ground running with their innovative ideas.
Decreased costs
Family members may be more willing to sacrifice financially for the greater good of the business. For example, they may be willing or quick to offer their wages in the event of a cash flow crisis.
Speed
Having a shared vision and trust allows you to go ahead with ideas without needing sign off from higher ups. In a family business you can think of an idea in the morning and begin working on it by the afternoon. This is a major advantage when products need to get to the market fast.
Authenticity
Family Capital did an analysis of the top 100 family businesses (measured by revenues), which are 50 years old and found almost a third reference being a family business in their branding.
It has been proven that when businesses lean into their authenticity of being family owned, customers respond positively. Having heritage helps consumers feel comfortable and secure in forming an attachment to the brand. Family-owned businesses seem more stable, more customer-friendly, more approachable and more trustworthy.
Succession
Succession planning is the process of identifying and developing employees to fill the responsibilities of roles within the organization. It ideally ensures business continuity and growth. In a family business it is common for one or more of your children to take over operations from you when you're ready to step down.
Generally, most family business owners find themselves so caught up in the day-to-day operations that they aren't thinking what's next or what the plan is should something happen. There are a lot of aspects to take into consideration, such as estate planning, taxes, liability ownership, stakes etc. We can help you throughout the succession planning process.
---
We are a professional services company that specialises in cross-border financial and immigration advice and solutions.
Our teams in the UK, South Africa and Australia can ensure that when you decide to move overseas, invest offshore or expand your business internationally, you'll do so with the backing of experienced local experts.