It's best to make life changing decisions from a place of rationality, armed with facts. Sable International's Explore Report gives you an in-depth overview of your life so that you're able to make the best decisions for your family's future with all these facts at hand.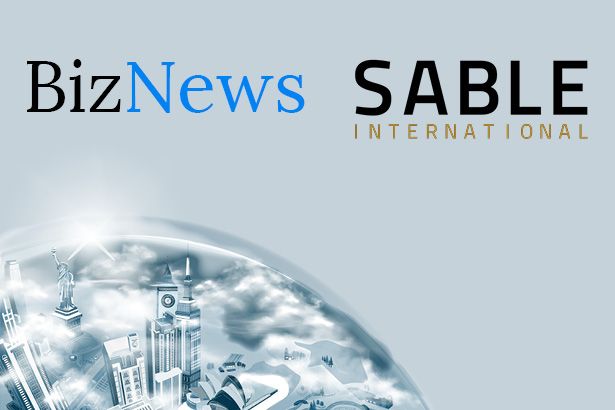 This article was originally published on BizNews.

In his 1933 inaugural address, Franklin D. Roosevelt famously said, "The only thing we have to fear is fear itself." Oftentimes we find ourselves making decisions out of fear and while there is nothing wrong in saving for a rainy day, the major decisions in your life shouldn't be made on the basis of something bad happening. Roosevelt described fear as a "nameless, unreasoning, unjustified terror which paralyses needed efforts." And when this is the basis of your decision making, it can lead to mistakes and regrets.
When you make big life decisions such as immigrating, sending your child to study abroad or gaining a second passport through investment, the best thing to do would be to have all the facts and figures about your life and your financial situation in front of you. With Sable International's Explore Report, you can do just that.
How the Explore Report works:
You fill out an in-depth questionnaire about your circumstances. We are 100% compliant with all data protection laws, so you can rest assured that your information is safe and will only be used to help you.
You let us know your goals. We will bear these in mind when weighing up your options.
We draw up your report. We use decades of experience and knowledge, combined with ongoing research, to evaluate your options in terms of residency, wealth and studying abroad.
We recommend the best path for you to embark on. We will set up a meeting with our Explore director to talk through your options and our recommendations as well as answer any questions you may have.
Our consultants are available to talk through your options if you have any further queries.
What's in the Explore Report?
Discover your citizenship and residency options
Many South Africans aren't aware that they might be eligible for an alternative citizenship, but there are complicated factors in establishing this. Our citizenship division will trace your family tree to determine if you have a claim to UK or EU citizenship and what this means for you.
Exploring your citizenship and residency options is also a good way to put a safety net in place should you wish to move your family to another country for business or personal reasons. By evaluating data such as your age, education level and profession, we can tell you what visas you'd be eligible for and, ultimately, which passport or visa would be the easiest and cheapest to get, as well as the time frame for this. Finally, we will determine whether you might qualify for any residency- or citizenship-by-investment programmes and which countries might be the best fit for you and your family.
While your intention may not be to leave the country now, this knowledge of a possible plan B or second citizenship could help shape your plans for your family's future.
See also: Choosing the right advice to follow: How to select a trusted adviser.
Investigate your children's study abroad options
While South Africa has world-ranking universities and the quality of higher education is great, your children may wish to study abroad as a means to expand their global footprint and life experiences. The Explore Report can determine the best route for them to do this. Using the information you provided in the questionnaire, we can tell you how much it would cost for them to study in different countries – for example, the UK vs Australia vs the US.
Since we've already explored your family's citizenship options, if it's been determined that your children are, for example, eligible for UK citizenship, then studying in the UK would be a cheaper and better option for them.
Taking this one step further, we can then determine what your children would earn if they were to get a job in that country for the occupation they studied. We can then compare how this relates to the cost of living in that country.
Lifestyle comparison
It's a sobering fact that the lifestyle you're used to in South Africa might not be one that you can afford abroad. With your customised Explore Report, you will be able to see a line-by-line comparison of your expenses in South Africa, and because of the report's dynamic nature, it can compare this information to several countries to see what you would need to earn in order to maintain your lifestyle in any of them.
We can then look at how much you would earn if you got a job in the country you're looking at and use this to determine whether you'd need to make any sacrifices when it comes to your lifestyle.
Moving your wealth and financial advice
Whether you're looking to relocate your family or just invest offshore to diversify your portfolio, our Explore team can advise you on what factors should drive your optimal course of action. You may not be ready to make the move overseas, but it could be a good idea to know how much you would need to set aside in the event that you do need to make a sudden move. This way, you won't be left without a safety net. We focus our attention on investing in stable first-world economies, so that you can feel safe knowing that any plan implemented will enhance your family's long-term security.
Looking to the future
Our detailed report, along with a consultation with our Explore director, Tom Barlow, will ensure that you understand all your options. The disciplined but flexible, long-term, and logical plan we provide you with will alleviate any fears you may have about your family's future. Using the extensive and up-to-date databases that power the Explore Report, we will also show you just how long it will take to achieve your goal and how much it will cost you. Making these decisions on the basis of fact rather than the volatile and often irrational emotion that is fear will serve your family well in the long run.
Why choose Sable International
The process of internationalising yourself, your family and your business can be daunting, which is why we're here for you every step of the way. With over 25 years of experience in a diverse range of services including citizenship and residency, education, wealth, tax and forex, we will help you to understand your options, draw up your unique plan and implement it.
We follow an ethos of care, solve, grow and enjoy because we care about the welfare of our clients, and we pride ourselves on exceptional customer service and detailed research. We will take the time to understand you and your family fully before we present you with any solutions because our report is aimed at helping you better your prospects and your family's quality of life.
---
For over two decades we have been advising a wide range of personal and business clients. Our areas of expertise include nationality, wealth management, accounting, tax and international money transfers. Giving our clients the best possible customer experience is at the heart of what we do.
Sable Explore offers a full-scale assessment of your current circumstances and goals. We have over 20 years' experience in international citizenship that you will have at your disposal to understand your options, draw up your unique plan and implement it. Get in touch at +27 21 657 1507 or explore@sableinternational.com.
We are a professional services company that specialises in cross-border financial and immigration advice and solutions.
Our teams in the UK, South Africa and Australia can ensure that when you decide to move overseas, invest offshore or expand your business internationally, you'll do so with the backing of experienced local experts.