London is often thought of as the only major attraction that the UK has to offer. However, the UK is one of the most diverse places in Europe. These are ten spots outside of London that are budget-friendly and definitely worth a visit if you're in the area.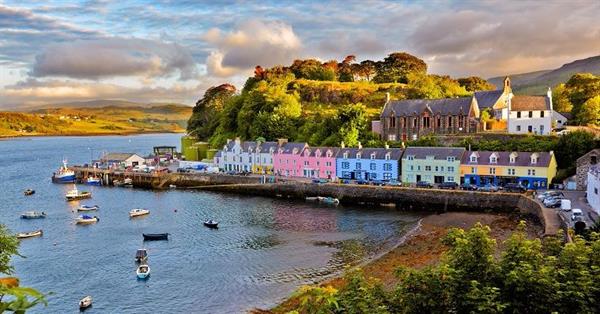 1. Whipple Museum, Cambridge
Apart from its prestigious university, the Whipple Museum is arguably Cambridge's second most famous landmark. The museum is well known for its scientific instruments and models that are peculiar in every sense. You're bound to find something weird and wonderful when touring this building.
2. Chinatown, Liverpool
If you find yourself in Liverpool and craving a piece of Shanghai, you should make your way to Liverpool's very own Chinatown. This Chinatown was the first of its kind in Europe and is easily one of the more recognisable features of Liverpool.
3. St Yves, Cornwall
Voted as one of TripAdvisor's top ten European beaches, St Yves is the UK's very own Ibiza. The beach, the vibe and the wonderful views are exactly what's needed if you're in the UK during summertime. St Yves is also rich in art, as local artists like Barbara Hepworth, Ben Nicholson, Peter Lanyon and Patrick Heron have made it a hot spot for art lovers around the world.
4. The Lake District
Situated in North West England, the Lake District, also known as Lakes or Lakeland, looks like something out of a fantasy movie. The mountain region has plenty of activities on offer and a host of sights to see. For short- or long-term stayers, visiting Bowness-on-Windermere is a must.
5. Stonehenge
When travellers think of the UK, one of the first things that they think of is Stonehenge and the mystery that surrounds it. Stonehenge dates back thousands of years and has many unanswered questions about its origins. Historians and anthropologists have speculated the meaning and origin of this wonder of the world and still can't confirm how it came to be.
6. Cardiff Bay
If you have a free day and you're in Wales, making your way to Cardiff Bay is a must. Finding entertainment at the bay won't be too difficult with all the activities on offer. From boat tours and water sports to restaurants and iconic museums, make sure you check this spot out if you're ever in the Welsh capital.
7. Titanic museum, Belfast
Despite there being over 150 Titanic museums around the world, there are none like the one where the actual Titanic was built, which is in Belfast. Surprisingly, this museum of the ill-fated vessel only opened in 2012. It is currently the world's largest Titanic museum, boasting ten galleries and six floors.
8. Edinburgh Castle
Edinburgh Castle is one of Scotland's, and arguably one of Britain's, most well-known landmarks. With exciting exhibits and a backdrop that makes for amazing selfies, Edinburgh Castle should be on everyone's bucket list.
9. Scottish Highlands
If you truly want to learn about Scottish history, this should be on the top of your list. The Highlands are home to Britain's largest nature reserve, Cairngorms National Park. Cairngorms is twice the size of the Lake District and boasts endless sightseeing opportunities to enjoy.
10. Isle of Skye
With its gorgeous mountain ranges, coastlines and interesting history, Skye is perfect for anyone who loves nature and has a sense of adventure. Additionally, the island's villages are equally impressive if you're looking for some downtime from all the exploring.
London is incredible, but these ten places are a great way to take a breather from the hustle and bustle of city life.
---
If you need help relocating to the UK or have any queries regarding life in the UK, don't hesitate to give us a call on +44 (0) 20 7759 5330. Otherwise, you can simply pop us an email on 1stcontact@sableinternational.com for any additional questions.
We are a professional services company that specialises in cross-border financial and immigration advice and solutions.
Our teams in the UK, South Africa and Australia can ensure that when you decide to move overseas, invest offshore or expand your business internationally, you'll do so with the backing of experienced local experts.