London is indeed a one-of-a-kind city; a city that gets under your skin. Maybe this is why it has long been a favoured subject of novelists, lyricists and filmmakers.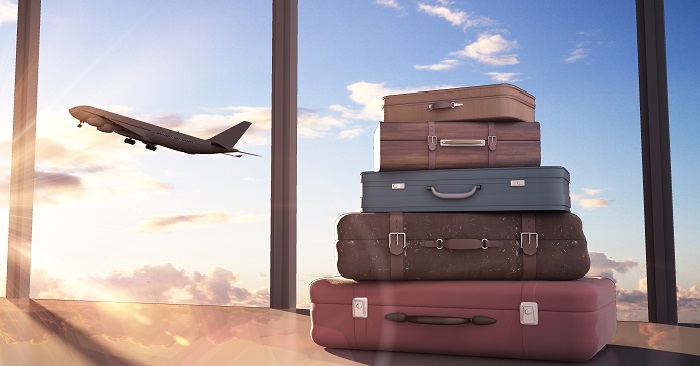 Whether you're travelling to London soon and hoping to gain a sense of the city; curious about life in London through the ages; or a Londoner who just can't get enough, there's bound to be something in here for you – from quick, light reads to intense, epic novels you can literally lose yourself in.
Our top 20 list of novels set in London (in no particular order)
1. The End of the Affair –Graham Greene
Set in London in the time of World War II, this brilliant novel examines the conflicts between self-love, love for another and love for God. A real classic!
2. City of the Mind – Penelope Lively
This story focuses on Londoner Matthew Halland and his life as a recently divorced father and architect working on the renovation of an old industrial building. The author uses Matthew's architectural perspective to not only evoke London's past eras, civilizations and landscapes, but also reflect on the building up and decaying of human relationships.
3. The Repentant Morning – Chris Paling
A remarkable novel set both in Civil War Spain and in the pubs of Soho, which tells the tale of Meredith Kerr and the four hapless men in her life.
4. Bitter Sweets – Roopa Farook
This charming and witty narrative follows three generations of a family caught up in a monstrous web of lies and deceit, starting with 13-year-old Henna's wedding night, when her husband discovers she is not the accomplished and intelligent 17-year-old her parents said she was.
5. Absolute Beginners – Malcolm MacInnes
Written from the perspective of a teenage freelance photographer, this delightful book is set in a rundown part of West London in the summer of 1958 – the time of the Notting Hill race riots.
6. The Time of the Crack – Emma Tennant
A social satire about the chaos that ensues when an overnight split in the earth's crust causes a huge rift beneath the Thames splitting London in two.
7. The Ballad of Peckham Rye — Muriel Spark
This humorous novel tells the story of the devilish Dougal Douglas, who moves from Scotland to London, where he wreaks havoc amongst the lives of the Peckham working class.
8. London Fields by Martin Amis.
A black comedy/murder mystery narrated by Samson Young, an American writer living in London who has suffered from writer's block for 20 years and now has a terminal illness.
9. Past Imperfect – Julian Fellowes
From the pen of Julian Fellowes, who won the Oscar for his Screenplay 'Gosforth Park'. An enjoyable and well-paced novel which sees the narrator searching for an heir to his dying friend Damian's vast fortune.
10. Our Mutual Friend – Charles Dickens
Undoubtedly one of Dickens' most sophisticated worksOur Mutual Friend is a vivid tale about money, fate and human values.
11. White Teeth – Zadie Smith
A funny, affirming and uplifting debut novel about friendship, love, war and family.
12. A Concise Chinese-English Dictionary For Lovers – Xiaolu Guo
Despite the title, this is in fact a beautiful novel and tells the story of a young Chinese woman sent by her parents to London to learn English. In an unfamiliar world, where nobody can pronounce her name, she meets an Englishman who has no name…
13. Brick Lane – Monica Ali
A captivating tale of desire and the contradictions of life, as told through the eyes of Nazneen, a Bengalese immigrant who finds herself married to a man 20 years her senior and living in East London.
14. A Vicious Circle by Amanda Craig
This vivid and passionate novel is set in 90s London amidst the cut-throat world of literary criticism. Wildly funny, poignant and well-paced!
15. The Secret Agent by Joseph Conrad.
Set in London in 1886, this much celebrated novel tells the story of Mr Verloc; his life, his job as a secret agent and his relationships with his wife and her family. It was ranked the 46th best novel of the 20th century by Modern Library.
16. The Tiger in the Smoke – Margery Allingham
A chilling and highly enjoyable crime novel set in 1930s London.
17. Only in London – Hanan-Al-Shayk
This well-written, entertaining book tells the story of a chance meeting of four strangers on a plane, and how their lives intertwine from the moment they touch down in London.
18. An Equal Music – Vikram Seth
A romance of epic proportions set mainly in London, (with beautiful bits in Venice) told through the eyes of Michael, a violinist with a passion for music, love and life.
19. Night Watch – Sarah Waters
This moving and highly acclaimed novel from Sarah Waters tells the stories of four women dealing with disappointment and loss in 1940s London.
20. Cheet – Anna Davis
And last but by no means least, Cheet is a fun but surprisingly meaty novel about Kathryn Cheet, a London taxi driver with 5 lives, 5 lovers and 5 colour-coded cellphones to keep track of it all. Her life takes an unexpected turn the day Twinkle arrives…


---
Moving to the London? Take the stress out of the process and hit the ground running when you arrive. Download your free UK Relocation Pack here.
We are a professional services company that specialises in cross-border financial and immigration advice and solutions.

Our teams in the UK, South Africa and Australia can ensure that when you decide to move overseas, invest offshore or expand your business internationally, you'll do so with the backing of experienced local experts.

;