When it comes to financial markets, the only certainties are both risk and uncertainty itself.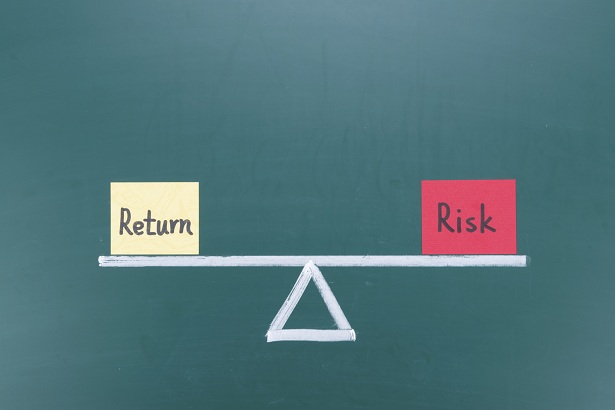 This time of the year provides the perfect opportunity to get your investment house in order, which for South Africans also includes assessing how best to use the R1 million allowance without tax clearance. By executing good financial housekeeping at the end of the year, you will be able to start the New Year with a smart investment strategy and peace of mind.
Assess the risk
In investing, risk and return are two sides of the same coin. Investing involves the risk of loss but not investing can in the long run be even more risky as you fail to meet your future financial needs. The trick is to take the right amount of risk so that you can weather the storms and see the long-term plan through to fruition. That optimal level of risk is different for most people. Rather than fearing market volatility we advise you plan plan for it.
Diversify your portfolio
While studies have shown that over the long term equities tend to outperform other asset classes, in reality your portfolio should display deep diversification across the major asset classes in order to protect you from asset specific risks. Combine equities, fixed income, property and alternatives, and ensure these are represented across all sectors and geographies.
This portfolio diversification should also be global in its design and construction. The volatility of the Rand and political economy makes domestic investment alone a risky strategy. This is where the R1 million opportunity comes into play; the South African Revenue Service now allows this amount to be invested offshore each calendar year without a tax clearance certificate.
Play the long game
The key to smart investing is to look long term. Historical asset class returns display random distributions but we humans are hardwired to overestimate our timing skills. We attribute our successes to skill and our failures to bad luck.
Successful market timing is a myth and it's important to remember that trends are often temporary, so keep calm and don't jump ship the moment the market fluctuates. Maintain your asset allocation, monitor this quarterly and rebalance according to your results.
Ignore the prophets
Do your research on both the markets and on the experts you plan to work with. Be wary of 'hot' funds and 'godlike' fund managers promising above market long-term returns. Research suggests they rarely deliver on the hype. There are a number of expert financial planners who can help build well-balanced portfolios driven by global strategy and supported by local specialists; look to them for advice and be willing to stay your course.
Let the market be your guide
The truth is, no one is programmed to be a great investor; quite the contrary, our primitive survival brain is primed to react to opportunity and run in fear. The discipline displayed by the world's best investors is a hard-won wisdom – not some natural skill.
We have no tricks or inside knowledge to share with you. In reality, the market is your best investor and the guidance you need is on your optimal asset allocation and self- discipline.
---
For more information on the topics covered in this post, or for any other wealth-related queries, you can call us on +44 (0) 20 7759 7519 or send an email to wealth@sableinternational.com.
We are a professional services company that specialises in cross-border financial and immigration advice and solutions.

Our teams in the UK, South Africa and Australia can ensure that when you decide to move overseas, invest offshore or expand your business internationally, you'll do so with the backing of experienced local experts.

;