The UK Home Office has announced it will no longer allow most international students to bring family members to the UK, in an effort to reduce migration.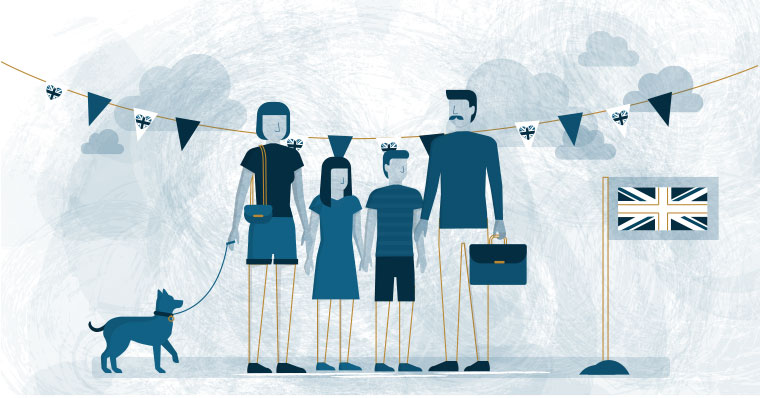 Currently, the UK Student Visa allows you to bring your partner and children to the UK with you if you are a full-time student enrolled in a postgraduate level course that lasts nine months or longer.
From January 2024, only students in specific research programmes will be allowed to bring their family to join them in the UK. In addition, the government will be reviewing the maintenance requirement for students and dependants.
This is part of a general bid by the UK government to reduce net migration. Last year around 136,000 visas were granted to student dependants – an eightfold increase from 2019.
How to bring your family to the UK
While these changes mean you likely won't be able to bring your family with you when you start your studies in the UK, the government is still committed to "protecting the economic benefits that students can bring to the UK".
In 2021, the Graduate Visa was introduced, which allows students to remain in the UK for up to three years to seek work after they have completed their studies. This visa is available even if you only complete a one-year postgraduate degree in the UK.
Once you have found work with a licensed sponsor, you may apply for and switch to a Skilled Worker visa, which allows you to bring dependants to join you.
Read more: Studying abroad on a UK Student visa as a route to British citizenship
This route would allow your family to join you in the UK in as little as two years (depending on the length of your course and how long it takes for you to find employment after completing your studies).
Some students manage to find employment straight out of university, and switch directly from a Student Visa to a Skilled Worker visa. However, alongside the changes regarding dependants, the government will also be removing the ability for international students to switch to a work visa before they have completed their studies, so this is something to bear in mind while jobhunting.
Countries that still allow students to bring family with them
If you wish to study abroad without leaving your family behind, the UK is far from the only option. Other countries to consider include:
Australia
Canada
France
Germany
The Netherlands
New Zealand
Spain
United States
Our study abroad advisers can help you choose the country that's right for you and your family. We have direct access to partner universities' admissions departments, enabling us to provide a seamless application process. Additionally, we simplify the visa application process and provide guidance as needed. Our comprehensive support ensures a hassle-free experience.
---
We are a professional services company that specialises in cross-border financial and immigration advice and solutions.

Our teams in the UK, South Africa and Australia can ensure that when you decide to move overseas, invest offshore or expand your business internationally, you'll do so with the backing of experienced local experts.

;