Routes to British citizenship can be complex and many people are able to secure citizenship for their children without realising it. If you have family ties to the UK or are in the UK on certain immigration routes, your children might be able to qualify for British citizenship sooner than you think.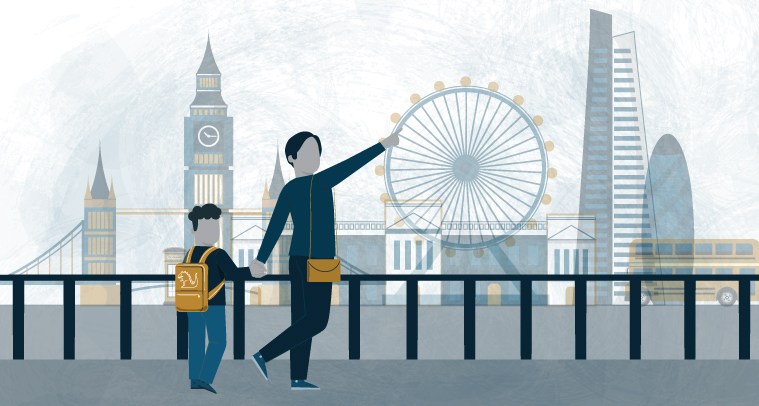 If you have family ties to the UK, you might wonder if your children are able to get UK citizenship. The question of who can inherit British citizenship is a complex one and depends on a number of factors. Citizenship by direct descent, i.e., your children were born in the UK to British parents is the most straightforward route.
It starts getting a bit murky if they were born outside of the UK, even if the parents are British. Their rights to citizenship will depend on when they were born as well as when their parents were born. As you can expect, inheriting citizenship by double descent (through a grandparent) is even more complex.
Your children might qualify under UK citizenship law changes
A new addition to UK nationality law, known as Section 4L, has opened routes to citizenship for thousands with ancestral links to the UK.
Section 4L makes it possible to lodge an application if you can demonstrate that, had it not been for previous historical legislative unfairness such as gender discrimination, discrimination against "illegitimate" children or other kinds of discrimination in the old law, you would be a UK citizen now or could have become a UK citizen.
Those who qualify through these new routes are also able to pass down British citizenship to their children (under 18) and, in many cases, those children will be able to pass the British citizenship down to their own children.
UK Ancestry visa holders might now qualify for citizenship
UK Ancestry visa holders who also qualify for citizenship, may also be able to secure ILR for their children, without living in the UK for five years.
The UK Ancestry visa is available to people who intent to seek work in the UK, are Commonwealth citizens and have a UK born grandparent.
Ancestry visas are issued for five years and at the end of this period, if you have spent no more than 180 days outside of the UK in any 12 months of the last five years, you may apply for indefinite leave to remain (ILR). After having ILR for one year you will be able to apply for UK citizenship.
However, many Ancestry visa holders now actually qualify for full UK citizenship due to changes that have been made between 2018 and 2022.
If you are in the UK on an Ancestry visa, you may be able to apply for citizenship without having to wait the full five years, and you will not need to apply for ILR. Any dependants on your Ancestry visa may also be eligible for immediate ILR or British citizenship.
Should you be looking to relocate to the UK on the Ancestry visa, get in touch with one of our consultants as there may now be a route to secure permanent residency or citizenship for your dependents, without having to relocate your family to the UK.
Citizenship through living in the UK for three years
If you or your partner are British and you relocated to the UK with your children, it might be possible for your children to register as British citizens.
They need to be under 18 years of age at the time of the application and;
The children and each parent must have been resident in the UK for a continuous period of three years with no more than 270 days away per person in that three-year qualifying period.
This means that the child does not need ILR, which saves £2,000 in government fees. If your child gets citizenship via this route, they become a British citizen 'otherwise than by descent' and so can pass on their British citizenship to any children they may have who are born outside of the UK.
It's important that you make these citizenship applications for your children before they turn 18 or this opportunity will be lost.
---
Our consultants stay up to date on all the changes to UK immigration rules. If you have any questions about extending a UK visa or registering your children for British citizenship, get in touch with us on +44 (0) 20 7759 4500 or at immigration@sableinternational.com
We are a professional services company that specialises in cross-border financial and immigration advice and solutions.

Our teams in the UK, South Africa and Australia can ensure that when you decide to move overseas, invest offshore or expand your business internationally, you'll do so with the backing of experienced local experts.

;