Whenever you ship goods internationally it's always a worry that they might not make it. Count yourself lucky that you haven't had to deal with ducks, Lego, shoes and over £20 million worth of silver. We take a look at the weirdest items lost (and found) at sea.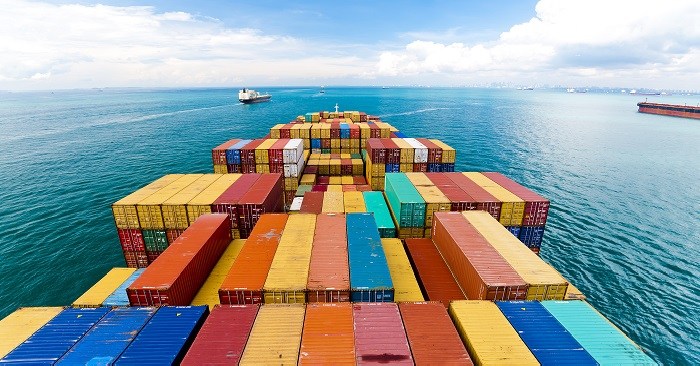 The story of the SS Gairsoppa
In 1941 the SS Gairsoppa was doing its part for the war effort carrying a load of cargo from India to Ireland. The British ship was about 480 kilometres from the coast when she was torpedoed by German u-boats and thought to be lost forever. Also lost, the 61 tons of silver she was transporting to the Royal Mint.
A successful expedition in July 2013 managed to recover most of the silver and set a world record for treasure discovered in a single location.
Rubber ducks
One of the most popular cases of "lost at sea" was a crate of 30,000 rubber ducks and other toys that went overboard in 1992. The Friendly Floatees, as they are known, abandoned ship in the Pacific Ocean during a journey from Hong Kong to the United States and continue to appear on beaches to this day. So far, they have shown up in countries such as Australia, Scotland, Hawaii and Iceland.
This loss was not without benefit. Tracking the Floatees' movements has provided oceanographers with a greater understanding of ocean currents, specifically with regard to the huge collection of marine debris known as the Great Pacific Garbage Patch.
The LEGO man
Another interesting specimen spotted around the world is Ego Leonard, an eight -foot-tall Lego man wearing a shirt that reads "No real than you are". So far he's appeared in the sea near the Netherlands, on Brighton Beach in the UK, Siesta Key Beach in Florida and in Los Angeles, California.
Lost Nikes
Found a pair of Nike sneakers on beach with the code 90 04 06 printed on them? If so, you're in possession of one of the 60,000 that were lost at sea during a storm in 1990. Just like the ducks, oceanographers have tracked the shoes for ten years to learn more about ocean currents.
No one likes stale crisps. So if you're a Doritos fan you can rest easy knowing that if they can remain fresh after travelling from an overturned cargo container to the beaches of North Carolina, they'll probably make it back from the supermarket. On 30 November 2006, packets of Doritos covered more than half a mile of beach, providing a welcome snack to both people and seagulls.
These cases may be funny, but nobody wants the stress of losing their goods. It's always best to choose a reliable international shipping provider so you can rest easy while your possessions are at sea.
We are a professional services company that specialises in cross-border financial and immigration advice and solutions.
Our teams in the UK, South Africa and Australia can ensure that when you decide to move overseas, invest offshore or expand your business internationally, you'll do so with the backing of experienced local experts.