There are vastly more opportunities in real estate abroad, quite apart from the ability to earn rental income in hard currencies.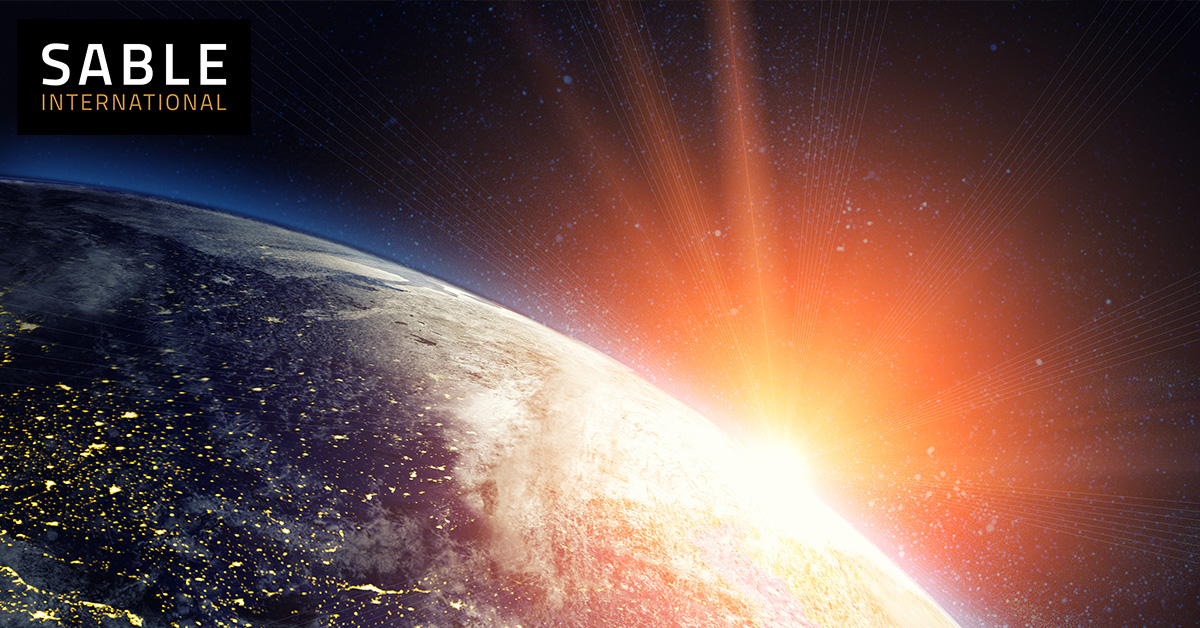 This article was originally published on Moneyweb.
The South African property market offers comparably low returns (with some notable exceptions) relative to many overseas markets, which explains a notable uptick in demand for foreign real estate investments.
"Buying international real estate is a way to build your offshore wealth portfolio and leave a legacy for your loved ones by owning a bricks-and-mortar asset which can be passed down for generations," says Megan Copley, director of offshore real estate investment at Sable International.
There are several reasons to consider investing in an offshore property:
Currency hedge: Buying a property in the UK or Europe protects you from rand depreciation (the rand is down by a quarter over the past two years). Investing in a good offshore property intending to rent protects you from capital depreciation and gives you a hard currency income stream that can be passed on to your children.
Low interest rates: Some countries offer lower interest rates than in SA, making it attractive to purchase property abroad as a buy-to-let investment. The UK base lending rate is currently 5.25%, which is low enough to attract local and foreign property buyers. Another advantage of the UK is that banks are willing to lend to foreigners for property purchases.
A vast choice: The property market in SA is limited and has historically not performed as well as many overseas markets. The ability to do cross-country and cross-currency comparisons allows investors to find new and emerging hot spots that offer the potential for good capital growth as well as sturdy rental income.
Well-regulated markets: While there is population growth in SA, there is insufficient buying power to support continued increases in local property values. Developed and well-regulated markets such as the UK, with relatively high minimum wages, provide a strong underpin to property demand and, hence, values. This also creates a robust resale market when it comes time to sell the property.
Ease of finding qualified tenants and property managers: Tenant profile is one of the most important aspects of investment property ownership, says Copley. "It is vital to ensure that you buy property in a location with an active rental market. There are many established systems in place in primary real estate markets to assist with tenant selection and ongoing management of the property. Evaluating the quality of potential tenants is vital to securing a consistent and predictable rental income. In many offshore markets you also have highly professional management firms to manage and maintain the property, and collect rent."
How much to start?
Copley says you would need upwards of £50 000 (about R1.2 million) to cover the initial costs and deposit. If for rental purposes, you could expect yields in excess of 5% and as high as 10%, particularly if buying in a distressed market situation.
Markets of interest
While Sable International handles property purchases across the world, better opportunities are currently found in the UK and parts of Europe.
"Within these markets, there are property hot spots that offer more attractive opportunities than elsewhere, and we keep our eyes open for these emerging markets and changing trends," says Copley.
"In all markets, property is a dynamic business and trends are constantly changing. You often have to go outside the major cities for the best opportunities, such as student accommodation or professionally-tenanted properties that offer solid rental that increases over time. We look for areas where the government has a growth plan for the area, such as a new road or highway, since this will have an impact on property prices and rentals going forward."
Types of property
Copley says newly built residential property with a good tenant profile is preferable to some more established properties, as a warranty from a good quality developer typically supports these.
Other popular investment opportunities are in mixed-use (residential and commercial) developments where yields can be in excess of 7% a year; so-called professional let accommodation with short-term leases and multiple occupancies, such as student housing, where yields can be as high as 10%; and commercial properties with low maintenance and management costs, though these can be a risk if the property has no tenant for an extended period of time (which makes the choice of location the most critical factor).
"In addition to advising on the best offshore property opportunities, we offer full after-care from estate planning to fiscal responsibility in the country of purchase," says Copley.
---
Want to start your international property investment journey on the right foot? Our offshore real estate investment team can make your dream a reality by guiding you through the process from start to finish.
Get in touch with our specialists at rei@sableinternational.com or give us a call on +27 (0) 21 657 2120
We are a professional services company that specialises in cross-border financial and immigration advice and solutions.
Our teams in the UK, South Africa and Australia can ensure that when you decide to move overseas, invest offshore or expand your business internationally, you'll do so with the backing of experienced local experts.