At Sable International, our goal is to help you achieve success, however you define it. Over the years, so much of our success has been defined by our people. We all share the vision and value of community. That's why we like to show off the ones who are as important as the company itself.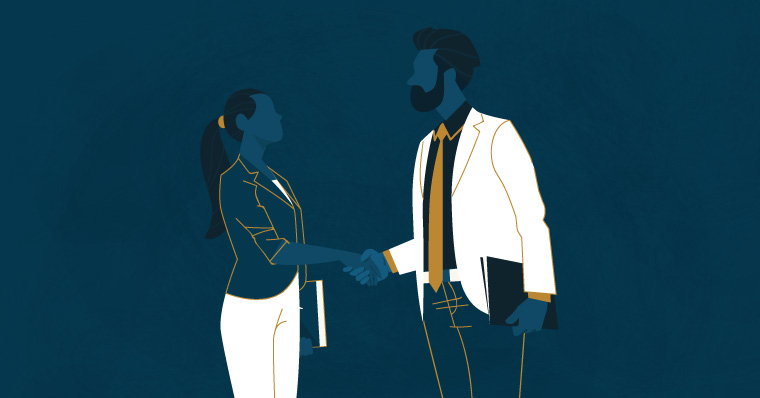 Sable International's Business Immigration story
Sable International started off as a business giving young professionals a helping hand during their first years in the UK. Today, through a series of revisions and reimaginings, we help our clients internationalise themselves, their wealth and their businesses, with services that range accounting, forex, immigration, citizenship and wealth, among others. More than ever, our focus is to provide an integrated and holistic financial service to our clients, no matter where they're from or where they're going.
This ethos, too, flows directly into our new Business Immigration division (what we've previously referred to as "Work Permits"). With regulations brought in on 1 January 2021 as a result of the UK's departure from the EU, the landscape has changed, and so has the team responsible for it. Without further ado, let's meet the people who make the Business Immigration magic happen.
Darren Faife – Managing Director
Darren joined the UK Home Office in the early 1990s. A couple of years later, he moved on to Dearson Winyard International (a major UK Immigration and Work Permits business) where he was an owner and Director. This company eventually became part of Newland Chase, the largest commercial Work Permits business in the UK, where Darren took on the position of co-Managing Director.
Having run award-winning organisations to provide immigration and compliance services to large-scale, multinational businesses for over 25 years, Darren is an international immigration systems expert and skilled in dealing with high-volume, time-critical cases. He also specialises in business development and client relationship management.
Darren joins Sable International just at the right time to bring his expertise to our Business Immigration service, with a wealth of knowledge behind him and a new post-Brexit landscape ahead of him.
"We've just seen the biggest change in immigration in 40 years. As such, we're currently in a situation where any UK employer who wants to hire an EU national will require a sponsor licence, and guidance. We're talking about 27 more nationalities that now require a visa to enter the UK for employment. Whereas previously companies would've avoided the need for a sponsor licence by recruiting from the EU pool, that's no longer the case. An increased number of companies are finding themselves fumbling because they don't know what their next steps are regarding Sponsor Licences and Certificates of Sponsorship. That's where we can help." – Darren Faife
Connect with Darren on LinkedIn.
Saskia Johnston – Senior Business Development and Client Relationship Manager
Saskia completed a degree in business science at the University of Cape Town and graduated with a masters in finance and economics. She had a keen interest in forex and joined the Sable International team as a broker in Cape Town in 2011. In 2013, she headed off to London to lead the UK forex business development team.
Today, her role in the London office involves networking and maintaining boots on the ground, with a core focus on business development, customer relations and client retention, while expanding the UK forex business into the corporate sphere.
Saskia's extensive network, which she's built over her tenure at Sable International, and the organic overlap in target markets make her the ideal person to assist with the type of clientele being onboarded for Business Immigration going forward.
Connect with Saskia on LinkedIn.
Sandra Zegarac – Service Delivery Manager
Sandra started at Sable International as an immigration caseworker in July 2005 and became manager of the Work Permits division in July 2009. As the manager of what is now called the Business Immigration team, her day-to-day involves producing constructive and helpful solutions for clients with complex problems. She also trains and mentors junior staff and issues Certificates of Sponsorship for the NHS and private employers.
Connect with Sandra on LinkedIn.
Sharifa Chowdhury – Caseworker
Sharifa started in the Work Permits team in December 2018 as an immigration advisor/caseworker (OISC Level 1 Accredited). Over the last three years, she has been dealing with a variety of immigration matters, including helping clients obtain entry clearance, extensions, settlement, Sponsorship Licences, British citizenship and other UK immigration applications. Going forward, she looks forward to developing and building strong client relationships with big corporations and continuing to provide quality service inherent to Sable International.
Connect with Sharifa on LinkedIn.
Harshini Shah – Caseworker
Harshini joined Sable International in April 2019 as an immigration advisor. To this day, she is an integral part of the team assisting with work visas, general immigration and nationality applications. Currently, there is a lot more scope for migrants to come to the UK and she is excited to be a part of this change and assist clients with the wide range of opportunities available to them.
Connect with Harshini on LinkedIn.
Get in touch today
The Business Immigration department is based out of our Croydon office. Darren, Saskia, Sandra, Harshini and Sharifa are a team of go-getters who bring expertise and specific, high-end solutions to the table. This team knows what it takes and how to get it done.
---
They are on hand to help you navigate all aspects of any recent rule changes and are happy to assist with sponsor licences and ongoing immigration programme management. Get in touch at workpermits@sableinternational.com or call +44 (0) 20 7759 7584.
We are a professional services company that specialises in cross-border financial and immigration advice and solutions.
Our teams in the UK, South Africa and Australia can ensure that when you decide to move overseas, invest offshore or expand your business internationally, you'll do so with the backing of experienced local experts.