Naturalisation is the final step to becoming a British citizen. As a British national, your rights, and those of your family, are more secure. But before you begin your citizenship application, make sure you don't make any of the mistakes listed below.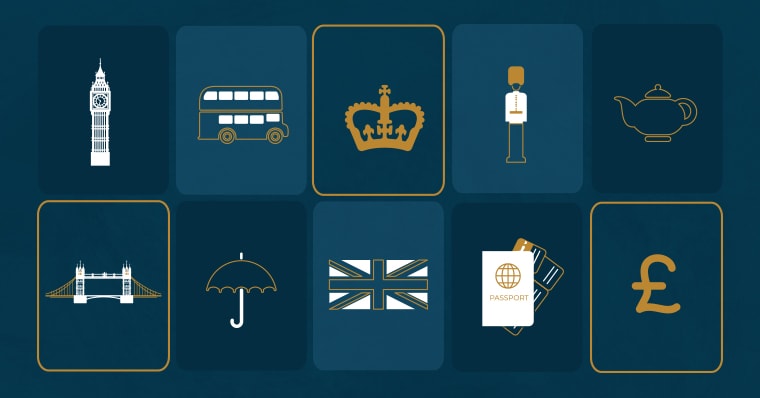 What is British naturalisation?
Naturalisation is the process of becoming a British citizen once you have lived in the UK. You must meet the following requirements before you can apply:
Be over 18 years old
Be of good character
Have the requisite language ability
Have passed the Life in the UK test
Intend to continue to live in the UK
You will have to have spent a certain amount of time in the UK over those five years
You need to have held indefinite leave to remain or permanent residence for 12 months before you apply to naturalise
If your application for citizenship is successful, you will be invited to attend a Swearing of Oath ceremony, after which you will be presented with a Certificate of Naturalisation as a British citizen. It is at that stage that you will officially become a British citizen and eligible to obtain your British passport.
For some, the road to obtaining citizenship can be a challenging one, particularly when it's filled with setbacks due to mistakes made in their application. I've listed the 10 most common mistakes people make when applying for naturalisation and how you can avoid making these yourself.
1. Applying under the incorrect section of the law
Naturalisation as a British citizen is governed by two sections: Section 6(1) and Section 6(2) of the British Nationality Act 1981.
Section 6(1) governs naturalisation when you spend five years on a qualifying visa, followed by at least a year of indefinite leave to remain (ILR). However, if you are married to a British citizen, you can naturalise based on three years of residence under Section 6(2) of the British Nationality Act 1981.
Those married to British citizens do not need to prove they have resided in the UK for 12 months on ILR, they only need to hold ILR at the time of application.
2. Calculating your absence incorrectly
One of the main requirements for British citizenship through naturalisation is meeting the residential requirement.
A common mistake people make when calculating whether they meet this requirement is to include the day of departure from the UK and the date of return in their absence calculation. The correct way is to count from the date of entry into the country you are visiting and include the date of departure from that country as an absence. You may be able to reduce the number of days you are absent from the UK using this method.
It's important to note that the residential requirement will vary according to the section under which you apply. Please make sure to check the requirements that are relevant to your circumstances.
In general, if you are not married to a British citizen, you must have spent fewer than 450 days outside of the UK in the previous five years and you must not have been outside of the UK for more than 90 days in the 12 months preceding your application.
Excess absences during the pandemic
The strict travel restrictions caused by the pandemic resulted in many applicants not being able to meet the usual residential requirements for naturalisation and, due to this, they assumed that they can't naturalise. This is not entirely the case, as the current Home Office instructions do allow their caseworkers to waive excess absences caused by the global pandemic. Consult a UK citizenship and immigration expert if you are unsure about your situation.
The "secret rule"
The "secret rule" that often gets missed is that you need to have been physically in the UK on the first date of your relevant qualifying period, i.e. five years or three years. This is simply because the legislation states "at the beginning of the period of five years ending with the date of the application". So, while you can spend a limited number of days out of the UK to qualify for naturalisation, you should not include the first day of the qualifying period in this number.
3. What to declare under the good character requirement
The general assumption regarding this requirement is that less serious offences should not be declared and do not matter. Common offences not declared are parking charges, speeding fines and out of court settlements. The current form and legislation dictate that all traffic offences must be declared and do form part of the good character requirement. Applications do regularly get refused where these offences are not declared, so be sure to state them in your application.
4. English qualification
This mistake is less common, but still worth mentioning: failing to meet the English requirement. To avoid this, please ensure that the English test centre is verified by the Home Office and that the test you are sitting is at the correct level. For naturalisation as a British citizen, the minimum level of English qualification is Level B1. Furthermore, the certificate expires within two years of its issue date and therefore it's important to check the date of issue of your certificate.
5. Supporting documents: The benefit of using a UK citizenship expert
In addition to ensuring all of your documents are in order, we know when it is acceptable to use alternative formats and when originals are necessary.
Often applicants come to us asking if we can expedite their naturalisation application as they need to travel out of the UK and need their passports back. Unfortunately, there is no facility to expedite the decision.. Had we applied on behalf of that client, we could have used alternative formats of the necessary documents and not originals to ensure the client was able to travel while the application is ongoing.
6. Proof of residence: Applications by EU nationals
Another common mistake is not supplying sufficient proof of UK residence covering the qualifying period. Trips between the UK and EU countries are not documented on your passport, so that makes it difficult for the Home Office to determine if the residential requirement is met if you only supply your passport. It's therefore important that alternative proof of UK residence is supplied when an EU citizen wishes to naturalise as a British citizen.
7. Choose your referees wisely
This is a less common mistake, but we have come across this. The application guidance specifically sets out a certain criterion that each potential referee must meet to qualify as a valid referee. A wrong selection of referees will usually not lead to a case being refused but it can delay it.
8. Dual nationality: What are the rules of your birth country?
This is not really a mistake; however, it is an important consideration when naturalising as a British citizen. Quite a few countries do not allow citizens to obtain a second citizenship and, as a result, will strip you of your birth nationality when you acquire a second citizenship.
This could impact your children or on the assets in your birth country.
For example, South African citizens are required to declare and apply for dual citizenship with Home Affairs before they can formally acquire another citizenship. If you do not do this, you will be automatically stripped of your South African citizenship.
Indian citizens are required by law to surrender their Indian passports on becoming a citizen of another country. We suggest seeking advice from your embassy before applying to naturalise as a British citizen.
---
Make sure your application for British citizenship is submitted correctly and avoid any delays or additional costs. Give us a call on +44 (0) 20 7759 7581 or send an email to citizenship@sableinternational.com.
We are a professional services company that specialises in cross-border financial and immigration advice and solutions.
Our teams in the UK, South Africa and Australia can ensure that when you decide to move overseas, invest offshore or expand your business internationally, you'll do so with the backing of experienced local experts.