Due to a law created in 1949, South Africans who acquire citizenship in another country, formally and voluntary, without first applying for consent from the South African government, will lose their South African citizenship. Here's what you should know.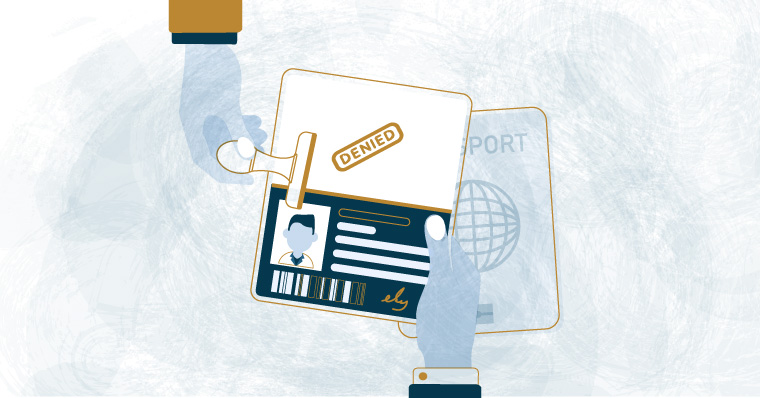 This blog was updated on 13 June 2023.
On 13 June 2023, South Africa's Supreme Court of Appeal handed down judgement with regards to South African citizens who had lost their citizenship when they applied for a second citizenship.
Previously, in order to maintain your South African citizenship, you had to apply for a letter of retention before applying for your second citizenship.
The original High Court order has been set aside and it has been declared that the change made to the South African Citizenship Act 88 of 1995 is "inconsistent with the Constitution and is invalid from its promulgation on 6 October 1995".
Essentially, this means that if you have lost your South African citizenship when you applied for a second citizenship, it has now been deemed that you have not lost your citizenship.
---
Who should be concerned?
In terms of Section 6(1)(a) of the South African Citizenship Act 88 of 1995, South Africans are required to apply for and be granted permission to retain their South African citizenship, prior to applying for an additional citizenship. If you do not complete this process, you will automatically lose your South African citizenship on voluntary acquisition of a foreign citizenship.
If you were granted a second citizenship in the following ways, you do not need the written consent to retain your South African citizenship:
Your second citizenship was acquired via marriage or an inherent right
You were born in a place and were given citizenship by operation of law
Your birth was registered late in a country other than South Africa by your parent or guardian
An example of an instance that may cause you to lose your South African citizenship would be the acquisition of a second passport by naturalisation. This commonly happens to individuals who moved to the UK and continued to stay there after naturalising as a UK citizen.
How to keep your South African citizenship
You will need to get a letter of retention, which is issued by the department of Home Affairs. To get this letter, you must complete the BI-529 and DHA BI-1664 forms and provide a copy of your current South African passport.
You will need to submit the following documents:
Certified copy of your South African ID or passport
Certified copy of South African birth certificate
Proof of permanent residency in the foreign country
Proof that you haven't acquired citizenship in that country
Proof that you have paid the fee
If you are applying from the UK, you must get a Certificate of Non-acquisition from the UK Home Office. This is a letter confirming that you have not yet acquired British nationality.
It's a good idea to visit the South African consulate in the country you're residing in and find out exactly what is required and what the process is.
You must receive your letter of retention before you apply for your second citizenship.
How long will it take?
The department of Home Affairs will need to verify your documents. According to most consulates, the process takes about eight weeks.
Resuming South African citizenship after you have lost it
It's important to note that South Africans by birth who have automatically lost their South African citizenship, never lose their right to permanent residency in South Africa. It is possible to apply for the resumption of your South African citizenship, but this requires that you return home.
Why should you keep your South African citizenship?
While the process of keeping your South African citizenship may seem like a bit of a hassle, there are good reasons to do so. In fact, many immigration specialists advise that you do hold on to it.
Keep your options open
2020 certainly proved that you never know what tomorrow will bring and you may find that you need or want to return home. Covid-19 has had a massive impact on the global economy and affected the job security of many. According to recent data, many South Africans are returning home where their international skills and experience are now in demand.
Future generations
Renouncing your citizenship could have a knock-on effect on your children and future generations. We can't predict what challenges the next few years will bring, but they may have better opportunities the more options they have.
Your right to vote
If you're no longer a citizen, you won't be allowed to vote. Even though you may not live in South Africa, you may still have family and friends who do. Should you want to vote to make a change in South Africa, you'll only be allowed to do so if you remain a citizen.
If you intend on travelling to South Africa
It is considered an offense for a South African with dual citizenship to enter or leave the country using their foreign passport. Once you've obtained dual citizenship, you must use your South African passport when entering and leaving South Africa.
If you have lost your South African citizenship, you will need to make sure you obtain the correct visa to enter South Africa.
---
We provide specialist UK citizenship advice and services. Our consultants can ensure that you have the greatest chance of a successful application. Email or call us on +27 (0) 21 657 2139 (SA) or +44 (0) 20 7759 7581 (UK).
We are a professional services company that specialises in cross-border financial and immigration advice and solutions.

Our teams in the UK, South Africa and Australia can ensure that when you decide to move overseas, invest offshore or expand your business internationally, you'll do so with the backing of experienced local experts.

;