The retail forex market is a competitive space and choosing the right broker for your business can seem overwhelming. However, taking the time to find the right forex partner can pay dividends for your business in the future. Here are a few factors that can help you make the right choice.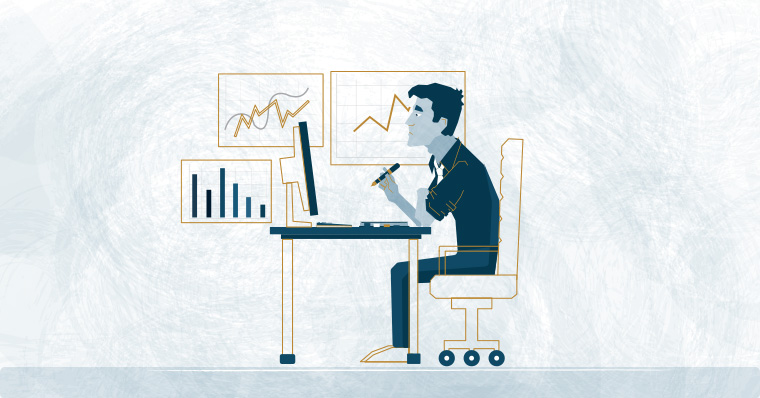 Consider the current and future needs of the business
Does your business need to make transfers once a month, or does it have to make unscheduled payments to destinations around the world? A business's forex needs can vary from simple to highly complex, and a forex partner needs to be able to deliver or scale when needed.
Financial markets
Your forex provider options can be narrowed based on which financial markets you need to trade among. Even if you don't have to currently use a wide range of markets, you may need to do so in the future. For these reasons, a broker that offers a wide range of trading instruments will likely be the way to go. Common FX instruments include:
Rate notifications
Stop-loss and limit orders running OCO
FX Options
Forward contracts
Trading accounts
A reputable broker will supply various account types, each providing benefits for distinctive trading methods. Different accounts offer different degrees of protection, leverage or spreads and ranges of instruments. Your broker will be able to advise on which account type will best suit your business.
What your forex broker should offer
Education
Before you start making international money transfers, it's important that you know what things mean and how things work. A good broker will help you understand the factors that may affect the value of your transfers. Building a longstanding and trusted relationship means that they can develop a deep understanding of your business. The broker can then ensure you maximise the value of your trades for the business.
Transaction costs
A currency pair always consists of two prices, the bid and the ask. The spread is the difference between these two prices. Each time you trade, you will need to pay a commission fee or spread. Transaction costs will vary from broker to broker. Comparing transaction fees and rates between brokers is crucial to getting the best deal.
Make sure you read and understand the fine print as this is where people often get caught. Your broker should be transparent and have no hidden costs. A good forex specialist will be able to tell you precisely how much each transaction will cost before you go ahead with the transfer. Favourable transaction costs can save your business a lot of money in the long-term.
Do your due diligence
Regulation
Companies dealing with money transfers should always remain up to date with all relevant regulations, requirements and laws. Make sure your broker is fully licenced and registered with the appropriate regulatory institutions.
Regulation is vital as it ensures financial institutions behave in a fair and ethical manner, and are held accountable for their actions. Regulatory bodies have laid out strict rules that must be adhered to in order to remain accredited. Regular audits and checks occur to make sure these institutions consistently meet the set requirements.
We strongly recommend you conduct extensive research when choosing your forex broker. Make sure that they possess the correct certifications – just because a broker's website may look professional doesn't mean they have been accredited by the relevant authorities. Fortunately, checking the credibility of a broker is relatively easy: You can do this simply by contacting the relevant regulatory agency.
Security
Transferring money internationally can pose a security risk. The safety of your funds and data is of utmost importance. Make sure the broker you choose has stringent security measures to protect your funds against fraud and cybercriminals.
Know Your Customer (KYC) is a process used by accredited forex brokers to verify a potential client's identity and intentions. This is done before agreeing to provide their services to protect existing clients against possible fraud.
Reliable brokers should have extensive online security such as Secure Socket Layer (SSL) 128-bit encryption in place.
You can confirm whether a broker's site uses SSL by searching for the following two things:
The "s" in the https of the site's web address
The padlock icon to the left of the address bar
SSL encryption guarantees all data you enter on a website is securely transferred. Plain text information can be intercepted when you type it into a website, permitting a hacker to capture your private information. When visiting a secure site with SSL, it makes a distinctive connection between your web browser and the site. This ensures that your data remains private.
Even if your provider has taken the most effective measures to ensure the security of your funds, a weak password can serve as a vulnerability. You should ensure your password is strong and complex. In addition to this, you should never use the same password for every site you use. If someone gains access to one site, they will know your password for all of them.
Test out their customer service
Customer service is everything when you need help for a business-dependent or time-sensitive query. Your forex partner should offer great customer service each step of the way. Many providers are helpful when opening an account but have disappointing service when it comes to after-sales support.
You should look for a company that has a reputation for maintaining a customer-oriented approach. You can do this by looking at reviews and testimonials from previous clients – you will usually find these on the broker's website. You can also test their customer service by using their online chat box or sending an email to see how much time it takes to receive a relevant reply.
---
We've been helping clients transfer money for over 20 years. Get in touch so we can help you maximise your forex results. Call our team on +44 (0) 20 7759 7554 (UK) or +27 (0) 21 657 2120 (SA) or email us on forex@sableinternational.com to get started.
We are a professional services company that specialises in cross-border financial and immigration advice and solutions.

Our teams in the UK, South Africa and Australia can ensure that when you decide to move overseas, invest offshore or expand your business internationally, you'll do so with the backing of experienced local experts.

;