On 1 January 2021, free movement between the UK and the EU came to an end. As a result, there have been legislative changes that affect UK employers, current EU employees as well as those looking for work in the UK. In this article we explain these changes, the steps that will need to be taken going forward and how they might impact your business.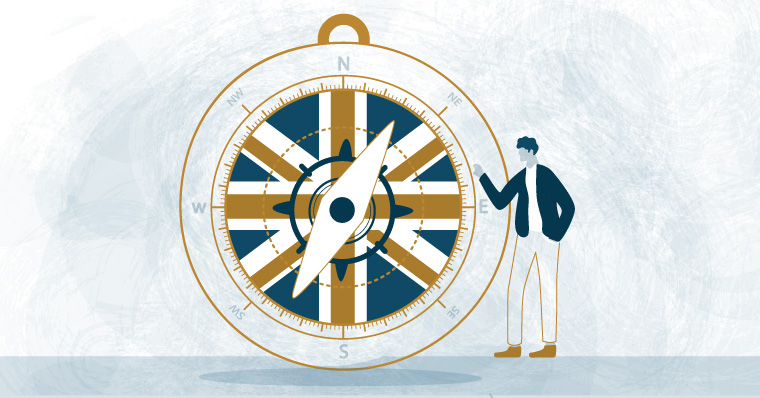 Sign up for our Beyond Brexit webinar now.
Part 1: New EU workers
As part of the UK leaving the European Union, the government has created a new points-based system. The purpose of this new system is to reform UK immigration policy to create a level playing field for migrant workers from inside and outside the EU. In doing so, the government has relaxed the rules considerably, in recognition of the need to continue to allow lower skilled roles to be performed by migrant workers and enable employers to recruit and retain EU national employees.
In order for you to employ EU workers going forward, you will need a sponsor licence and to sponsor them under the Skilled Worker or Intra-Company Transfer (ICT) routes. The former Tier 2 (General) visa and Tier 2 ICT routes have been replaced in what effectively amounts to new terminology with a few important differences.
Sponsorship licences
If you are looking to recruit any skilled workers from outside of the UK, you will need to apply for a sponsor licence.
How do I get a sponsor licence?
Firstly, you must check that your business is eligible to apply for a sponsorship licence
Secondly, you must choose the type of licence you wish to apply for. This will be dependent on the type of overseas worker you want to sponsor
You must choose someone to manage sponsorship within your business
You can then make an application and pay the relevant fee
After you make your application, UK Visas and Immigration (UKVI) may make a visit to your business's premises to check that it is suitable to employ workers from outside the UK
What happens after I have applied for a sponsor licence?
After you have submitted your sponsorship licence application to the Home Office, if the application is successful, you will be given a licence rating. This may be either an A rating, or a lower B rating, depending on whether the Home Office has any concerns regarding the business and requires you to follow certain steps to ensure that they are fully satisfied the business can remain compliant. If you have a role in your business that is eligible for sponsorship and you are unable to recruit a resident worker for that role, you may then issue a Certificate of Sponsorship to a migrant worker, who will use that certificate to go on to apply for their Skilled Worker visa. Your sponsorship licence will remain valid for four years, and you must continue to hold a valid licence at all times when sponsoring Skilled Workers. However, if you do not meet your obligations as a sponsor, you may have your licence revoked by the Home Office and in turn, any migrant workers being sponsored by your business may have their visas cancelled.
What are the new work visa routes for those who want to work in the UK?
The two main work visa options for overseas migrants are the Skilled Worker route and the Intra-company Transfer route.
Skilled Worker category
Anyone recruited from outside the UK under the Skilled Worker route will need to demonstrate that:
They have a job offer from a Home Office licenced sponsor
They speak English at the required level and may need to prove their competency by taking a test
The job offer is at the required skill level
They'll be paid at least £25,600 or the "going rate" for the job offer, whichever is higher, annually before tax
If the job will pay less than this – but no less than £20,480 – the applicant may still be able to apply by "trading" points on specific characteristics against their salary. For example, if they have a job offer in a shortage occupation, or have a PhD relevant to the job, they may still have enough points to qualify
Under the Skilled Worker category, an applicant must meet a minimum points requirement. They must score 50 mandatory points across three categories (sponsorship: 20 points, skill level: 20 points and English language: 10 points). The difference under the Skilled Worker regime is that applicants must score an additional 20 tradeable points under six additional options, all based on the salary an applicant would earn and dependent on their qualifications. In total, 70 points must be earned by an applicant to qualify for a Skilled Worker visa.
Intra-company Transfer visa category (ICT)
Under the ICT category, those holding the old style Tier 2 (ICT) visa can switch to the Skilled Worker category from within the UK. Whilst the time spent under the Tier 2 (ICT) category does not count towards the five years required to apply for indefinite leave to remain (ILR), the ability to switch to the Skilled Worker category does provide ICT migrants with a pathway to settlement that was not previously available to them.

Under the Tier 2 category, sponsored workers were not allowed to hold more than 10% in equity shares in the company that was sponsoring them. Now, workers can hold an unlimited number of shares.
Sign up for our Beyond Brexit webinar now.
Part 2: Current EU workers
EU citizens who arrived in the UK prior to 31 December 2020 are protected by the terms of the Withdrawal Agreement
Those residing in the UK beyond this date must apply to the EU Settlement Scheme (EUSS) for pre-settled or settled status by 30 June 2021 to regularise their stay
Family members may join at a later date provided they meet the qualifying criteria
As an employer, you do not currently need to check EUSS status – providing a compliant right to work check has already been conducted and documented
As an employer, you cannot insist on evidence of EUSS as evidence of right to work until after 30th June 2021
EU nationals with EUSS status may continue to use their national ID card for entry to the UK until 2025
Right to work checks
Since February 2008, it has been a legal requirement for all employers to undertake a right to work check for any prospective member of staff they wish to hire, to ensure that they have a valid right to work in the UK. Failure to comply will put your business and sponsor licence at serious risk and expose your business to large fines – up to £20,000 per unlawful employee, or criminal prosecution for knowingly employing an illegal worker.
The check must normally be conducted in person, either on or before the first day of employment. It is not sufficient for employees to provide copies of their documents. This is to ensure that:
The genuineness of the document can be checked
The identity of the person presenting the document can be verified
Covid-19 compliant right to work checks
Allowances have been introduced to make it easier for you to carry out right to work checks during lockdown and adhere to Covid-19 measures.
This may apply to:
Those starting employment during Covid measures
Those requiring a follow-up check during Covid measures
With the adjusted process, you may:
Accept electronic documents
Carry out the ID check via video call
Any checks carried out in this way should be marked "the individual's contract commenced on date. The prescribed right to work check was carried out on date due to Covid-19".
A further, fully compliant check must be completed within eight weeks of Covid measures ending.
What do the immigration changes mean for UK employers?
Regardless of maintaining your current EU workforce or recruiting new EU workers, the revised system will add a considerable amount of time and additional work for your business, so you will need to factor this into your recruitment plans to ensure that you are meeting all of the necessary criteria and checks that the Home Office has in place.
---
Sable International can help your business secure a sponsorship licence and assist with ongoing employee immigration management. Contact us at +44 (0) 20 7759 5307 or workpermits@sableinternational.com.
If you are looking to apply for one of the aforementioned visas, get in touch with one of our experts to start your immigration process today. Call us on +27(0) 21 657 2180 or immigration@sableinternational.com.
We are a professional services company that specialises in cross-border financial and immigration advice and solutions.

Our teams in the UK, South Africa and Australia can ensure that when you decide to move overseas, invest offshore or expand your business internationally, you'll do so with the backing of experienced local experts.

;