To encourage even more inward investment, the Portuguese government has created new categories for its popular Golden Resident Permit Programme (GRPP). The programme makes it easy for non-EU citizens to gain Portuguese (and EU) residency, and one day, full EU citizenship. Holding a Portuguese passport is particularly attractive to South Africans and this new category makes it more affordable than ever.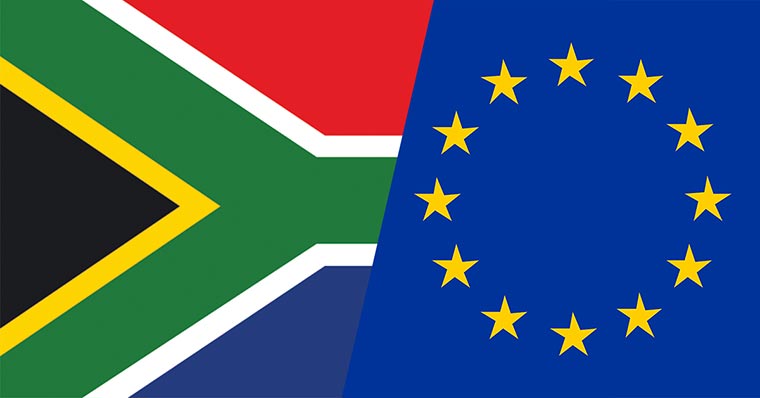 Secure offshore property and apply for the world's fourth most powerful passport
The GRPP is a residency by investment programme that allows non-EU citizens the opportunity to make a capital investment into Portugal and be rewarded with a 5-year residency visa.
The programme is perfect for you if you are looking to:
Achieve dual residency (and citizenship) for you and your family
Travel visa-free in Europe
Own overseas property
Hold a foreign currency asset that earns rental income
Secure a "plan B" for you and your family in terms of security, education and lifestyle
The visa itself is an extremely generous one. It allows you to live and work in Portugal along with your dependants and partner and only requires you to be in Portugal for just a few weeks each year.
To receive one of these visas you must choose to invest in Portugal in one of the predefined ways. The most popular of these categories, by a long way, is the property investment category.
Once you've held this visa for five years, after a further year as a permanent resident, you will be able to apply for full Portuguese citizenship. This enables you to hold a Portuguese passport, a passport which has consistently been ranked as one of the most powerful in the world.
The new category
Applicants used to have to purchase a property of up to €500,000 in order to participate in the programme. This property could be of any type, located anywhere in the country. To the joy of many, the government recently added a new category that allows investors to purchase a property of €350,000.
The only caveat with this lower price is that the property needs to be located in an area designated as a regeneration area. The property also needs to be 30 years, or older, and be in need of refurbishment. The buyer of the property will have to take it upon themselves to submit refurbishment plans and implement those plans. This means you're going to have to carefully plan out all aspects of your investment and refurbishment.
The government is providing an opportunity to applicants who may not have the necessary funds to buy a €500,000 Euro home in Portugal, while at the same time older properties in the area get a refurbishment and upliftment – a win-win for both investors and the government.
The potential returns on investment are particularly attractive here, making it perfect for investors with long-term goals. The Portuguese government is making a concerted push to improve areas designated as regeneration areas, the GRPP is just one part of their plan. The local government has, to date, kicked-off over 1000 redevelopment projects and already there are new coffee shops, restaurants and other areas of interest both in the CBD and in the suburbs.
One place that is of particular interest to investors right now is the ancient port city of Porto. There are several very compelling reasons why investors are turning away from areas like Lisbon and the Cascais in favour of Portugal's second city.
The case for Porto
First off, the cost of property in Porto is significantly less than Lisbon and other traditionally favoured areas of Portugal. Property prices can be up to 30-40% less per square metre than Lisbon, meaning you could purchase a large Portuguese casa for much less and with a bit of work and planning, turn it into your seaside dream home.
The city itself is more industrial than Lisbon, thanks to its massive port, but that doesn't mean that the city is any less stunning. Far from it. The port city boasts blue flag beaches, world-class infrastructure, an enormous amount of waterfront property and an eclectic mix of architecture in the CBD and surrounds.
Buy-to-let or buy-to-sell, either way you can make it work
Many local real estate agents are comparing Porto to Lisbon's Chaido district a few years ago. Investors that got into Chaido early on have seen stunning returns and a similar story is expected to play out in much of Porto over the next ten to fifteen years. If you couple this with a potentially improved and renovated property, there's no telling what your €350,000 investment will be worth in a decade or so.
Selling
Buying a property in Porto could be a great investment if you intend to one day sell it. The GRPP doesn't stop applicants from selling their assets. Once you've earned your Portuguese permanent residency (usually after five years) you can do what you wish with the property. Generally, to see returns on a property investment, it's better to hold on to the property for longer than five years, and this is particularly true if you are renovating the property with a view to improve its sale price.
Renting
Up until 2012 the city of Porto had a very peculiar set of rental laws that proved to be counter-productive. Now that the rent-control has been largely done away with, Porto property owners are able to get market-defined yields on their rentals.
With improved rental yields and the tax breaks that the Portuguese government gives to all GRPP participants, buying to let in Porto has never looked better.
But what about Lisbon?
We still believe in Lisbon. It's a magnificent city with an incredible amount to offer international investors and participants in the GRPP. However, as Lisbon has become more popular, so too has its local arm of immigration become more burdened. The immigration office is dealing with massive backlogs, with some applications having been made more than a year ago.
For South Africans who want to secure a secondary residency in Portugal, this kind of wait is sub-optimal, which is why looking a little further afield within Portugal could be a good thing. The immigration offices in Porto are dealing with a far more reasonable amount of applications and can therefore process your application much sooner.
---
If you're interested in investing in the GRPP and would like to discuss the programme in more detail, contact us on +27 (0) 21 657 1584. Alternatively, email our team on goldenvisa@sableinternational.com.
We are a professional services company that specialises in cross-border financial and immigration advice and solutions.
Our teams in the UK, South Africa and Australia can ensure that when you decide to move overseas, invest offshore or expand your business internationally, you'll do so with the backing of experienced local experts.