Do you have questions about transferring money out of South Africa? We have created a simple guide below which will tell you everything you need to know.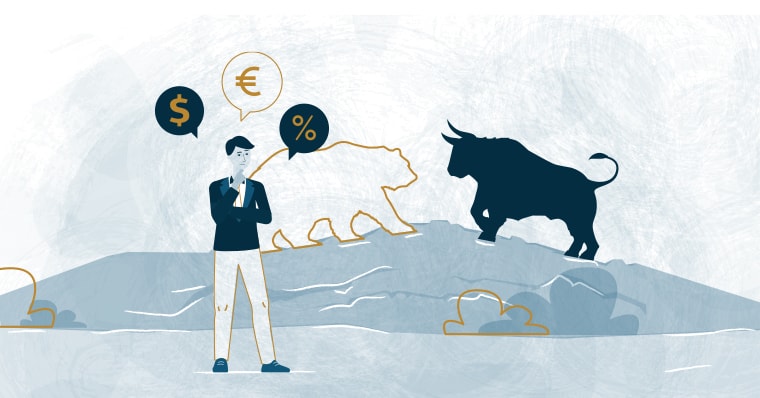 *This blog was first published in September 2020 and has been updated with new information for accuracy.
How much money are you allowed to take out of South Africa?
If you're a South African resident and possess a green barcoded South African ID book or card, you're able to transfer R1 million per calendar year under your Single Discretionary Allowance (SDA). You may transfer an additional R10 million per calendar year via the Foreign Investment Allowance (FIA), but this requires a tax clearance for foreign investment from SARS (plus be in good standing with SARS and have an active SARS tax number).
If you are a South African non-resident, there is no limit to the funds that you may transfer from South Africa, provided that you show evidence of the source of said funds. To change your status from resident to non-resident, you can tax emigrate.
How do I transfer money overseas from South Africa?
A number of people choose to use their bank to move money offshore. However, they're often unaware of all the fees involved.
Using a reliable forex broker can ensure you avoid any hidden costs. They will either charge commission or carry a standard swift fee. Our transfers carry a low swift fee of R250. When the funds clear in your recipient account, the intermediary and receiving bank might also charge a bank fee. The value of this fee will depend on who you bank with
Using a forex broker rather than the bank is a quick and easy process:
Contact your broker to register for an account
Submit your FICA compliance documents
Complete, sign and mail back the forms you've received from your broker
Once your broker receives your forms, they'll register you and open an account for you – you'll likely be able to transact the very next day. Your broker of choice should offer the best possible exchange rates, low fees and personalised customer service with every transfer. Watch out for brokers who make it difficult to consult with a real employee if you run into trouble.
See also: https://www.sableinternational.com/blog/will-forex-fintechs-survive-their-own-market-disruption
What are the requirements for sending money out of South Africa?
Your broker will first assess whether you qualify to transfer money out of South Africa based on their minimum transfer amount and whether you have a valid green barcoded South African ID book. You will then have to provide your broker with your FICA which consists of your ID and proof of address.
The law demands that providers monitor any suspicious transactions of any size taking place where there is reason to believe the money is a result of illegal activity. A trustworthy broker will report any suspicious international money transfers to the authorities.
The law also requires that full records of all transactions are kept, along with copies of provided identification. Your broker won't be able to process any transaction where this information is not given. Proof of residence and proof of funds may be necessary in specific instances.
What is the safest way to transfer money internationally?
It is vital that you transact with a compliant broker who has a trusted history to ensure your money and data remains safe. Below are some other things to look out for when choosing your broker:
Regulation
A credible and regulated broker is vital to ensuring your money stays safe. Companies dealing with money transfers should always remain up to date with all relevant regulations, requirements and laws. You should make sure your broker of choice is fully licenced and registered with the appropriate regulatory institutions. In South Africa, your broker should be registered with the Financial Conduct Authority (FSCA).
Pressure
A compliant forex broker should never pressure you to deposit money into your account, especially if you are not fully informed with valid reasoning.
Live track record
Any good broker should be able to provide you with live proof of their active trading accounts. If they are unable to do so or are only able to provide evidence from a demo account, they might be trying to scam you.
Security measures
Reliable brokers should have advanced security measures in place. Secure Socket Layer (SSL) 128-bit encryption is optimal to protect your data and transaction details. This 128-bit encryption is the most powerful and secure data encryption technique commercially available. It protects all information between you and your broker's website.
SSL works by encrypting data from a website to your device. The data is encrypted on the web server and can only be decrypted by the person with the relevant key.
You can visually confirm our site's use of SSL in two places:
The "s" in "https" in our site's web address
The padlock icon to the left of the address bar
If this information is not available on their website, call the company to find out exactly what procedures and software they use.
---
We're a fully regulated and registered financial services provider in South Africa, the UK and Australia. If you'd like to transfer money out of South Africa, we can help. Get in touch by filling out our contact form, sending us an email on saregistrations@sableinternational.com, or giving us a call on +27 (0) 21 657 2120 (Cape Town) or +27 (0) 31 536 8844 (Durban).
We are a professional services company that specialises in cross-border financial and immigration advice and solutions.

Our teams in the UK, South Africa and Australia can ensure that when you decide to move overseas, invest offshore or expand your business internationally, you'll do so with the backing of experienced local experts.

;