While moving to a new country can be intimidating, it also provides a chance for a new start and endless possibilities. However, life as an expat can be very different to what you are used to. Here are some essential tips to help you get settled and start enjoying life in the UK.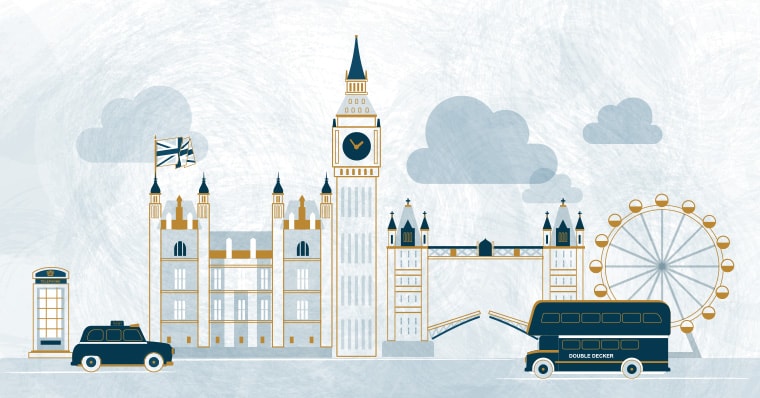 Pre-move necessities
Visa requirements
Securing your visa can be trickier than you expect. It is a good idea to begin the visa application process up to six months prior to your move. The type of visa you require will depend on your reason for relocating and it's essential that you apply for the correct one the first time round. Using an accredited immigration consultant is often the best way to ensure a seamless application process.
Getting the paperwork sorted
As any expat will tell you, moving to another country requires plenty of planning and preparation. That's why it is best to get started as soon as possible to ensure a smooth transition.
Make sure you have all the relevant documents before you start your visa application. Taking pets with you also adds another layer of applications and bureaucracy to deal with. Familiarise yourself with the UK's rules and regulations so that you understand how things work that side. Keep physical and digital copies of all important documents so they are easy to access in case of an emergency.
Notify your bank of your move
Don't forget to inform your bank regarding your relocation abroad. This will ensure you are not locked out of your accounts when making purchases after your arrival.
Health check
Relocating to a foreign country will probably mean that you will have to cancel your current medical aid. It may be useful to ensure you get your check-ups, tests and vaccinations sorted before you leave.
Job hunting
If you do not have a job lined up, you should make securing one a priority. A job, or proof that you've been searching for one, is a requirement for many visas. Many landlords will also only lease to you if you have proof of employment.
The UK's job market is primarily agency-based. This means that most candidates are employed through recruitment agencies rather than direct applications to the company. They will assist you with finding out:
Which jobs are available
Which skills are in demand
Once you are aware of the above information, you can then use it to your advantage in a more targeted job search.
Accommodation
The key to finding the right accommodation is to know exactly what you are looking for before you begin your search. You will need to consider three important factors when searching for your new home:
Rent
Weigh up the cost of rent against your other potential costs to determine just how much you can pay each month. Looking at London, rent tends to decrease, and property size tends to increase as you move further away from the city centre.
The neighbourhood
Choosing the correct neighbourhood is key to a successful settling process. Your choice should be based on affordability and distance from work. Some popular neighbourhoods for young adults include Hackney Wick, Shoreditch, Fulham, Dalston, Camden and Clapham.
Roommates
If you are looking to move in with other people, make sure that each person has signed the lease. This will ensure that you cannot be held legally responsible if one roommate decides to leave or stop paying rent.
When searching for roommates, look for people with similar interests and within your age group. If you lead similar lifestyles, you're more likely to get on well.
Once you arrive
Opening a UK bank account
You will need to do some research to determine which bank will best suit you. It is helpful to know what your banking requirements are prior to conducting the research. Possible factors to consider include:
ATM access near you
The number or location of branches
Whether or not the bank has an English-speaking helpline
Personal banking in the UK may appear rather different than what you are used to. That is why it is important to understand how it works prior to opening your account.
UK banks are known for their extensive documentation demands. They usually require three months of recent utility bills from a UK address and a lease agreement before you are able to open an account. If you don't have that documentation yet, we can assist with setting up UK bank accounts for foreigners.
Get your SIM sorted
Purchasing a local SIM and credit will save you a lot of mobile-related issues. It is much cheaper than paying roaming charges. A local number also allows you to contact and be contacted by others in the UK far more easily.
Apply for your NI number
Your National Insurance (NI) number is used by the UK government to track your taxes and NI contributions. To apply for one, you must physically be in the UK. If you don't have one, you may pay higher tax rates on your income. It's essential that you get your NI number as soon as is possible.
Get to know the city and its people
A great way to settle into your new city is to explore. Use the different forms of public transport and find out what works best for you. This know-how will be particularly useful when it comes time to travel for job interviews, work and other important events.
Make friends
Making friends in a new place is not always easy, especially as an adult. However, London is full of various expat communities. It is useful to read blogs and join local forums before your move.
Once you arrive, the best way to meet new people is to get involved. Participate in events hosted by expat communities and volunteer groups. Reach out to people you may know from back home. If you do this, you should make friends in no time.
---
Moving to the UK? Take the stress out of the process and hit the ground running when you arrive. Download your free UK Relocation Pack here.
We are a professional services company that specialises in cross-border financial and immigration advice and solutions.

Our teams in the UK, South Africa and Australia can ensure that when you decide to move overseas, invest offshore or expand your business internationally, you'll do so with the backing of experienced local experts.

;