For UK-based businesses, the road to hiring a non-EU national is fraught with what seems like endless red tape and legislation. But with an understanding of what is required, and a little bit of help, the process can become a whole lot easier. Before you hire anyone, you should always make sure you're clued up on what your options, responsibilities and duties are.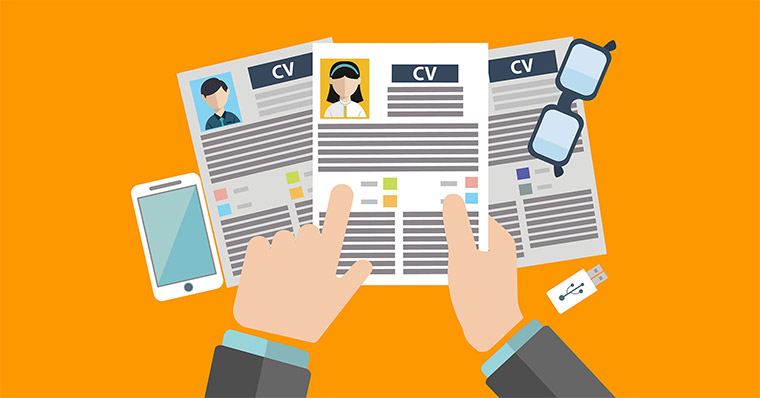 Determine if the position is on the UK shortage occupation list
Jobs that are not on the UK shortage occupation list will need to be advertised in the UK first. You must place at least two adverts and each advert must run for no less than 28 days. This is known as the "resident labour market test" and it is used to demonstrate that the vacancy is genuine and that there are no workers living in the UK who are suitable for the job. Once you have demonstrated that there are no suitable UK applicants, you may begin the application process.
There are certain exceptions to this rule, like when your prospective employee has graduated from a UK tertiary institution, but generally this rule holds true. If you think an applicant you intend to hire might be exempt from this rule, get hold of a UK work permits specialist to find out if you can forego the resident labour market test.
You'll need a sponsorship licence
To employ a person who is not an EU national, you will need to apply for a sponsorship licence. To be eligible for a sponsorship licence your company needs to prove:
It holds no unspent criminal convictions for immigration offences or other crimes, such as fraud or money laundering.
The offer of employment is genuine and meets the skill level and appropriate rates of pay.
Appropriate systems have been put in place to monitor sponsored employees.
Your application for a licence will be rejected if your company has a history of failing to carry out its sponsorship duties.
How to apply for a sponsorship licence
The first step in the application process is to determine whether you need someone on a long- or short-term basis. If you're hiring someone for a permanent or long-term position, you'll need to apply for Tier 2 sponsorship licence. If you want to employ a worker on temporary basis, you could apply for a Tier 5 sponsorship licence.
You will need to complete your application online and then post your submissions sheet and the correct supporting documents to UK Visas and Immigration (UKVI). The supporting documents serve to prove that you're a genuine business and they must be the originals or certified copies.
As part of this process, you will also have to demonstrate why you need the licence and that the skillset is not available from within the UK. If these documents are incorrect and/or don't provide sufficient proof, your application could be refused.
Issuing a certificate of sponsorship
A certificate of sponsorship is a virtual document which a prospective non-UK worker requires in order to be able to apply for a UK visa. The certificate acts as confirmation that your company wants and needs to sponsor a foreign worker into the UK and that this person, to the best of the employer's knowledge, meets the requirements of the certificate of sponsorship. Once issued, the certificate must be used within three months of the issuing date.
Certificates of sponsorship are divided into two categories: Unrestricted and restricted. To ensure that you issue the relevant certificate of sponsorship in the correct way, it's essential that you have an understanding of the requirements for each category.
The unrestricted category
You do not need permission from the Home Office to issue a certificate of sponsorship for non-EU workers who fall into this category. Workers in this category:
Earn a salary of £159,600 or above
Want to extend their employment with their existing employer
Are already in the UK on a visa that allows them to switch to a Tier 2 from within the UK
Are being transferred from an overseas branch of the UK sponsoring company
The restricted category
Candidates who fall into this category, generally, are unable to switch to a Tier 2 visa from within the UK. It's important to note that the number of employees permitted through this scheme is capped at 20,700 for the year and only those who pass a new points-based system will qualify. Points are earned from the salary amount, whether the job is on the current shortage list and whether the position is at PhD level.
Pay the immigration skills charge
If you're employing someone for six months or more on a Tier 2 (General) visa or Tier 2 (Intra-Company Transfer) visa, you will be required to pay the immigration skills charge. If you do not pay the fee, the worker's visa will be refused.
The fee is dependent on the size of your business. A medium or large sponsor will need to pay £1,000 per worker per year, while a small or charitable sponsor will need to pay £364 per worker per year.
Don't go at it alone, let an immigration expert help you
Hiring a foreign worker from outside of the EU can be complex, time consuming and costly, which is why you want to ensure that you get it right the first time. Having an immigration specialist help you from the start is the best way to ensure that the process is followed correctly and that your business complies with all the rules and regulations. This way you'll be sure to get the people you want, when you want them.
---
If you have any questions about hiring a non-EU national, get in touch with our work permits team on +44 (0) 20 7759 7584. or send us an email on workpermits@sableinternational.com.
We are a professional services company that specialises in cross-border financial and immigration advice and solutions.

Our teams in the UK, South Africa and Australia can ensure that when you decide to move overseas, invest offshore or expand your business internationally, you'll do so with the backing of experienced local experts.

;