If you'd like your life in the UK to get off to a smooth start, sorting out your UK bank account is a must. Opening a UK bank account is notoriously difficult for a new arrival, thankfully we're here to help. Read on to learn how to get your UK bank account sorted the easy way.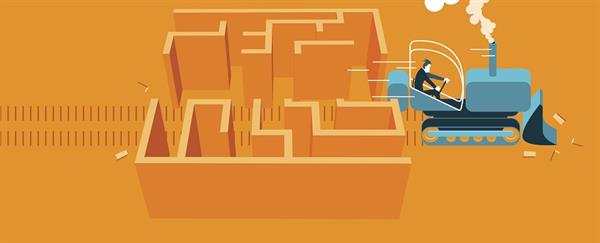 What kind of a bank account should I open?
It depends entirely on you. You have three options: Wait until you arrive and do it yourself, open an offshore account or use the services of an agency to assist you.
1. Opening an account when you get there
Many Australians have tried to set up their UK bank account when they first arrive in the UK. The problem with this is that it can get very complicated very quickly.
First off, most banks require you to supply proof of your UK address, this is often in the form of a lease agreement or municipal bills. As a new arrival in the UK, it's very rare for anyone to have these documents. This can mean a possible delay of a few weeks before you can set up your bank account.
You may also be asked to provide a letter from your current bank that proves how long you have been a customer and that your current account is in good standing; so it's best to ensure all your affairs are in order before you leave Australia.
2. Opening an offshore account in Australia
The upshot of opening an account like this is that you will have access to an extremely wide range of services with the bank you've opened it with. However, it comes with a price. If you are willing to put down a large deposit of between £1,000 and £25,000, you can open an offshore bank account with your Australian bank.
It is important you choose a bank with offshore services carefully. In the past, it's been much trickier to manage than an onshore account. If anything happens while your funds are in an offshore account it can be difficult to sort out any issues that may arise. It would also be rare to find a branch holding that account if something were to go wrong.
3. Start the process of opening a UK bank account before you arrive
The smart choice when deciding how you're going to open your UK bank account is to get an experienced service provider to help you out. Our 1st Contact service has been helping Australians for decades. Part of our service involves opening for new arrivals in the UK with a high street bank.
With us you won't have to:
Pay a deposit
Do mountains of paperwork
Stand in queues for hours
Choosing the right UK bank
Whether you choose to go with our service or not, you're going to have to choose a bank that suits your needs. We know it's not always easy to choose the right bank, but here are three banks we have found work well for our Australian clients that we have helped:
HSBC
HSBC is an internationally recognised bank with branches all over the world. Their range of accounts tailor to most needs and includes 24/7 online banking, loans, mortgages, savings, investments and credit cards. Being such a well-known bank, HSBC is popular with our clients with most of them enjoying the personalised and excellent service our affiliate branch offers them.
Metro Bank
Despite being a relatively new bank, Metro Bank has established itself as one of the core banking groups in the UK. It was the first new bank to launch in the UK in over a 150 years. They are set to revolutionise the way we bank by being open 7 days a week, with late hour appointments. They also issue you with a bank card when you visit their branch and open an account.
Lloyds Bank
Lloyds is one of the oldest banks in the UK and it is estimated that one out of every three people Britain bank with them. Their range of financial products and services include current accounts, savings, mortgages, loans and credit cards.
Please note: You'll need to attend a face to face appointment with your selected bank, we'll set this up for you as part of our package.
---
We are a professional services company that specialises in cross-border financial and immigration advice and solutions.

Our teams in the UK, South Africa and Australia can ensure that when you decide to move overseas, invest offshore or expand your business internationally, you'll do so with the backing of experienced local experts.

;