Sable International's Mishal Patel talks through some of the most common questions we receive regarding British citizenship. Watch the video or read the transcript below.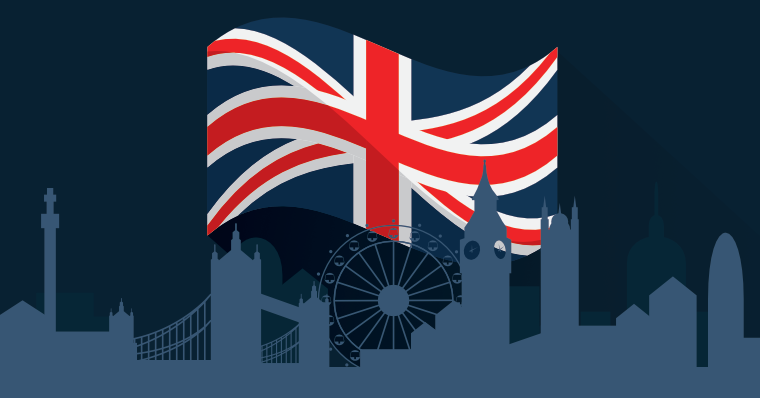 This transcript has been lightly edited for clarity.
Today we'll be covering different types of British nationality versus indefinite leave to remain versus permanent residency and what are the benefits of each status.
I'm the director of the visas and immigration, and nationality teams at Sable International. I'm based in the London branch of Sable International and the role is basically to oversee my staff and clients that apply for immigration status and British nationality.
What's the difference between indefinite leave to remain, permanent residency and British citizenship?
Indefinite leave to remain is issued to those who don't have EU nationality, whereas permanent residency is issued to those who do have EU nationality and have spent the qualifying five years in the UK. Of course, British nationality tops those two to a certain extent because you don't need to apply for any visa status if you have British nationality and you can remain in the country without being subject to immigration law.
What are some of the common mistakes people make when applying for citizenship?
Some of the common mistakes when people apply for citizenship are paying the wrong fee, using the wrong form or, even worse, sometimes sending the application to a wrong authority.
What are the requirements of British citizenship?
That's quite a broad question and I guess it depends on how you're applying for British nationality, what route you have to British nationality. If, for example, someone's got a UK-born mom and are born out of South Africa before 1983, they'd just have to meet a set of four criteria over someone who's applying to naturalise as a British citizen. That person would need to meet some 10 or so criteria in order to naturalise as a British citizen. So, quite a broad concept.
See also: The basics: How to become a naturalised citizen of the UK
What unusual claims to British Citizenship have you received recently?
The most unusual case I've seen in the last two weeks has been a situation I presented in one of the seminars we offered in South Africa, which was a young gentleman who was born in 1996 coming in and saying, "Well I want to become a British citizen, here's my family tree". He had no UK-born ancestors, grandparents or parents, but he is a British citizen through his grandfather's naturalisation in the UK, even though the grandfather was born in Germany. That was quite unusual.
See also: How one family's extraordinary situation led to two successful British citizenship claims
What can I do to ensure my application for citizenship goes smoothly and is successful?
The first thing one should do to ensure their application is successful and there are no delays in the application is to make sure:
That they have the right form

That they have the right visa and

They must send it to the right authority in the UK
So those are three things they must do before they consider even collecting documentation and the last thing I would ensure in an application would be the correct format of the required documents. Home Office is quite big on that.
What does it mean to naturalise as a British citizen?
To naturalise as a British citizen can happen in two ways:
One is that you've spent three years in the UK, you've picked up indefinite leave to remain or permanent residency, and you're married to a British national. You're naturalised on the marriage to a British citizen along with a residential requirement, which is three years.
Whereas the other one is the more common one where, for example, a person will come into the UK on an Ancestry visa, apply for indefinite leave to remain and use those first five years to naturalise as a British citizen.
Those are the two main ways and, once they're naturalised as a British citizen, they're presented with a certificate of naturalisation and can then apply for a British passport
I've naturalised as a British citizen – if I have children can I pass British citizenship on to them?
A naturalised British citizen is almost classified as a British citizen by birth, which means yes. If a naturalised British citizen has a child born to them out of the UK, that child is surely British from the day that child is born.
How long does the citizenship application process take?
The citizenship process can take various months or weeks, it really depends on what type of application you're putting in to become a British citizen. There are so many types of ways to become a British citizen. The most common one like we touched on before, which is naturalisation, can take anything from six weeks to six months.
What happens if my UK citizenship application is denied? Can I apply again?
Yes, you can apply again, put a fresh application in or you can put in a review of the rejected application with grounds on why you feel the decision was not correct.
Can I travel while my application for citizenship is still being processed?
Again, this depends on what type of citizenship application you're putting in, but the most common one being naturalisation, you can travel whilst the application is ongoing, ensuring that you keep the original passport and put in a certified copy.
What happens after my citizenship application is approved?
Once a citizenship application has been approved, for example talking about naturalisation as a British citizen, you'll get an approval letter and you'll be invited to take an oath at your local council, and at this oath ceremony you'll be presented with a certificate of British citizenship and from that day onwards you're a British citizen and that point in time concludes your naturalisation process.
What are some of the benefits of becoming a British citizen?
Some of the main benefits that I've heard and I've found myself being a naturalised British citizen myself is that you have access to not just the benefits that the UK offers in terms of their healthcare system and their education system, but also the visa-free travel you get to all of 50 countries including South Africa, which has always been a plus in my books.
Why is it a good idea to get advice and assistance from a UK citizenship expert?
The main reason why I would suggest getting a legal representative to present you with the application is twofold. One: It will ensure that your application is dealt with diligently, making sure that it has every opportunity of success; and Two: If things do go wrong, then they will take full responsibility for that application not going the right way.
If someone is interested in applying for British citizenship or knowing how they're eligible they can visit our website and take the free British Citizenship Assessment. They will be presented with the opportunity to order a free British Passport Review. This is quite a good process because it gives us the ability to see the client's family tree and give three or four worthy answers, to give them a likelihood of whether they're British before they part with their money or give us further instructions. So, this will be in the form of either they'll get a "likely", "unlikely", "unclear" or "remote". If you do get a "likely", then it's more or less guaranteed that you'd have a claim.
Our nationality experts are highly experienced in various nationality paths and can advise you on UK Ancestry visas, British citizenship applications, stateless statuses and more. Get in touch by emailing citizenship@sableinternational.com or calling +27 (0) 21 657 2139 or +44 (0) 20 7759 7581.
We are a professional services company that specialises in cross-border financial and immigration advice and solutions.
Our teams in the UK, South Africa and Australia can ensure that when you decide to move overseas, invest offshore or expand your business internationally, you'll do so with the backing of experienced local experts.