South African property investors have long regarded the UK as a strong market and one of the most open and welcoming countries for foreign property investment. Discover our top reasons why in the list below.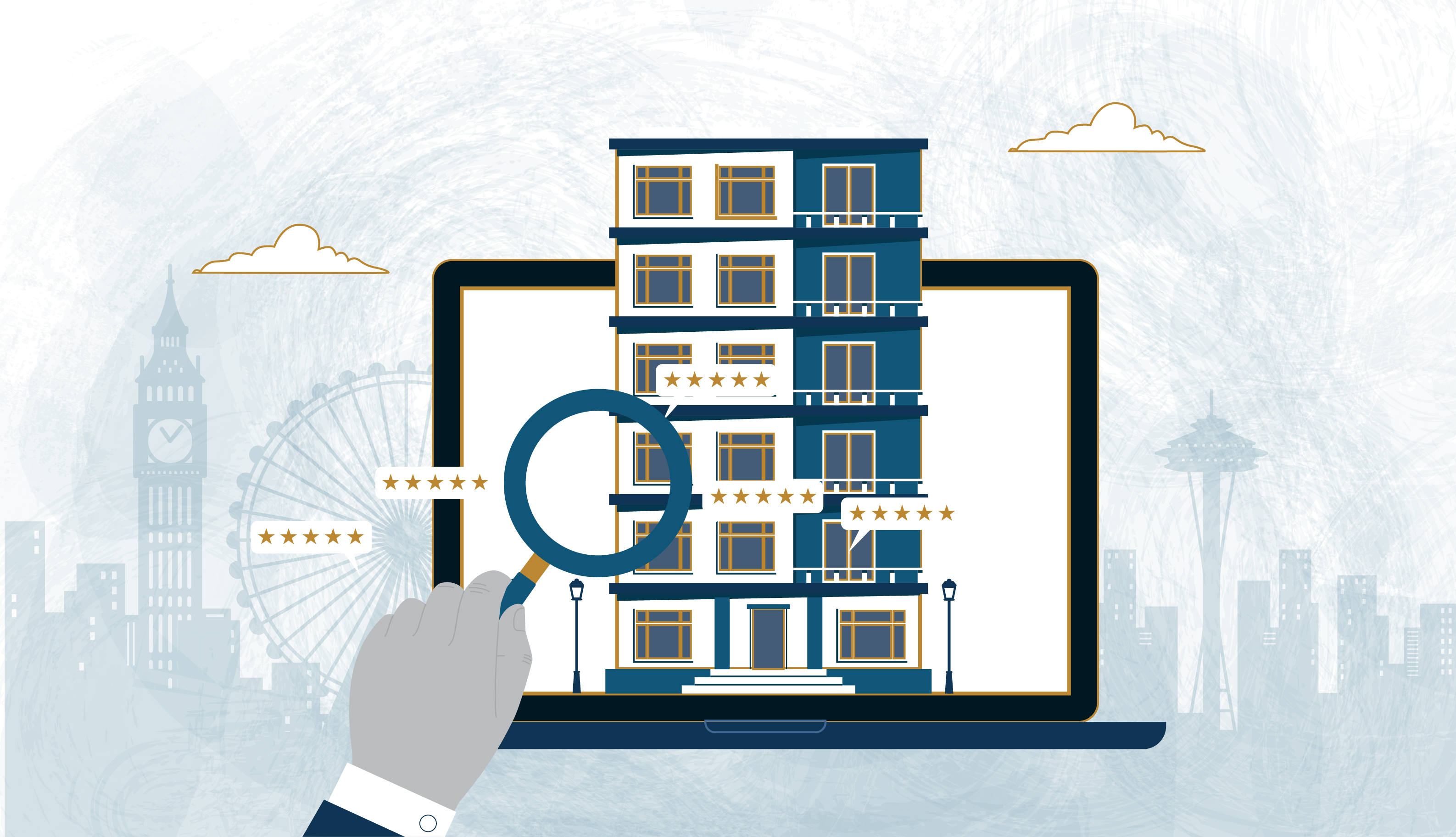 The UK real estate investment market has a lot to offer South African investors looking to build global wealth and diversify their investment portfolios. In addition to a thriving property market, and established property management the United Kingdom provides foreign investors with the opportunity to purchase in an economic powerhouse and specifically in locations with consistent property growth and strong rental demand.
Here are our top reasons why you should invest in the UK property market.
1. Confidence in the UK market
Despite numerous external forces influencing the market, buyer and seller confidence in the UK remains high, fuelling the UK housing market. Many foreign investors seek to keep or grow their assets and capital in the UK because of its reputation for stability, opportunity, and security. Not to mention the ongoing regeneration of UK cities, which boosts employment and the improvements in rail transport that make the UK's connectivity one of the finest in the world.
2. Supply vs demand
Real estate is a tangible asset consisting of a property and the land on which it stands, and it is subject to supply and demand.
Disparity is one of the biggest factors affecting real estate investment in the UK. As the UK population grows so does the need for housing. Due to the shortage of housing in metropolitan areas, there is a growing need for affordable or rental property in many regional areas of the UK.
Rental market
Unlike in some countries, the average age for buying property in the UK is 44, therefore the demographic tends to rent for longer. Rental properties in the UK are in high demand among both a younger demographic of students and young adults who have not yet purchased their own home, as well as an older demographic of those looking to downsize.
Options such as buy-to-let properties offer investors the opportunity to maximise their long-term return on investment through capital growth of the asset and long term rental increases, especially in inflationary times.
A rental property's income can cover mortgage payments and other expenses such as general maintenance, with rental yields in prime UK cities reaching up to 5% yield. As a result, you would have a positive cash flow on a monthly basis from your property purchase.
See also: 9 things to consider when purchasing an offshore property investment
3. Interest rates
UK property is stable, so you can confidently buy an offshore property with a mortgage. Interest rates on mortgages are significantly lower in the well-established UK property market than other jurisdictions, therefore it is easier to qualify the property as a functioning buy-to-let investment.
Investment property mortgages
Investment property mortgage loans can range from buy-to-let loans to commercial loans. These kinds of loans are used to purchase property with the sole intention of generating rental income and/or profits after the sale of the property.
There is a widespread availability of mortgages with low interest rates. There are 87 different types of loans available to foreign investors who want to take out a mortgage and South African investors are free to buy property in the UK without any legal restrictions.
You can lock in an interest rate for a five-year term, which means that as an investor you can predict exactly how much your mortgage will cost over the next five years. As a result, when you create your investment profile, you know exactly what your costs will be. Borrowing costs at this rate range between 75% credit and 25% value, depending on the circumstances, but are fixed for five years at 4%.
Capital growth
Simply put, capital growth is the increase in value of your property over time. This is true for all types of property and comparing purchase and sale prices is one way to determine how much the property's value has increased over time. A well-planned and researched investment can result in even higher capital growth. This is why consulting an expert who is familiar with interest rates, understands the risks associated and can help you mitigate them.
4. Regeneration and infrastructure upgrades
A national regeneration programme and investment in local infrastructure are transforming towns and cities across the UK. Regeneration has been pushed to promote growth and redevelop run-down areas. This includes improvements to houses, facades, and roads, as well as new transportation links that will improve connectivity throughout the UK.
Rail projects like High Speed 2 (HS2) are increasing investment in cities such as Birmingham and London. HS2 is a planned high-speed rail line in the UK that will connect London with major cities in the Midlands and the north of England and the first phase is currently under construction. The HS2 line will connect major airports and cities such as London, Birmingham and Manchester. At more than 3.4 kilometres long, stretching across a series of lakes and canals it will also be the UK's longest railway bridge and the country's second purpose-built high-speed line.
Investors can now invest outside central London and still get a good return, as access to the city will be good and transport costs are relatively low compared to long-distance trains from outside the country.
As part of our approach to offshore property investment, Sable International works with you to find the best offshore investment strategy tailored to your needs and objectives.
---
Interested in property investment in the UK real estate market? We will guide you through the process and take care of everything from property structure, taxes and foreign exchange to property purchase advice. Get in touch with us at rei@sableinternational.com or call+27 (0) 21 657 1570 (SA) or +44 (0) 78 438 00079 (UK).
---
We are a professional services company that specialises in cross-border financial and immigration advice and solutions.

Our teams in the UK, South Africa and Australia can ensure that when you decide to move overseas, invest offshore or expand your business internationally, you'll do so with the backing of experienced local experts.

;