You've packed up your belongings, your passport is safely tucked away and you're ready to start a new adventure in the UK, but where are you going to stay? Fear not! 1st Contact Kickstart has some great recommendations for hostels in and around London, as well as options for a slightly longer visit.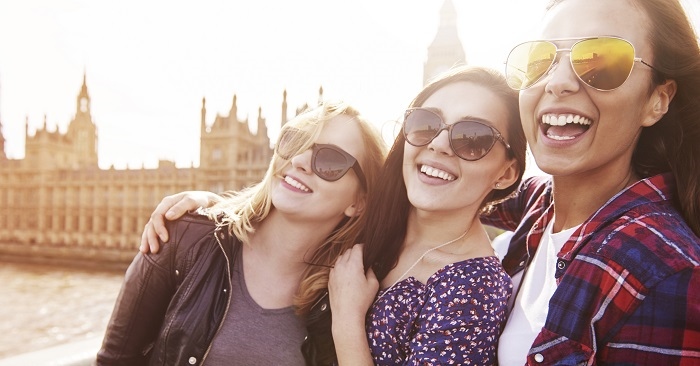 With over 800 beds and a reputation for being party central, this is where you go for the vibe and not for the peace and quiet.
Generator has an extensive range of facilities including a bar, lounge, café and travel lounge. It attracts a diverse range of tourists and seasoned travellers, so you are guaranteed to meet some interesting, like-minded people.
Want to fit in to the London hipster scene? Stay in its birthplace at the first youth hostel ever built there. The Dictionary is the hostel that was cool before it was cool to be a hostel.
This hostel offers, amongst other amenities, a self-catering kitchen, a bar and a café, perfect for sipping black, hazelnut-hinted, single origin coffee and socialising with your new international friends.
This historic mansion, located in North London, is within walking distance of Hampstead and the vibrant Camden Town. It has spacious common rooms, a restaurant, bar and indoor/outdoor terraces. There are a selection of accommodation options to suit both the budget-conscious traveller and the comfort-seeking tourist.
This stylish "poshtel", which adds a luxurious touch to your budget stay, is only a few minutes away from some of London's most popular tourist spots.
The hostel features chic interior design with artwork from emerging British artists as well as stylish furniture selections.
This former courthouse, where the Clash were tried for shooting a prize pigeon, was also once the home of Charles Dickens and is the creative space from which Oliver Twist emerged. It's also a popular party hostel, where you can sip low-price cocktails and drinks at Clashbar, or go online and chill out in the renovated courtrooms.
There are a mixture of private rooms, dorms and prison cells (really) on offer and your stay includes a free breakfast, bed linen and a London walking tour.
Hostels aren't for every occasion though, and if you're looking to stay in the UK for an extended period of time it's likely that you'll want to find something a bit more permanent. We recommend taking a look at the following
The cheapest way to live for an extended period of time is to share a place with someone else. This is a useful site that allows you to create a profile and tailor your search for a roommate according to filters such as gender, age, interests, hobbies and preferences.
The website also offers a "SMART agent" service which works around the clock to find the best matches for your search criteria. The SMART agent automatically notifies you whenever a new match is made, saving you time and effort.
This compny offers an impressive service and has an even more impressive record, with 100% percent of their clients successfully finding a property, signing a lease and moving into their new homes by their desired date.
London Relocation's agents start with a needs assessment to determine what type of property you're looking for, when you want to move in and what area best suits your lifestyle. On an organised viewing day, you are shown 18 to 25 properties by your personal agent, and then have the rent and lease terms negotiated on your behalf.
They help everyone from families with pets to students with nothing more than a backpack.
SpareRoom is the UK's busiest flatshare website with the largest selection of ads. Moderators work seven days a week to approve ads and manage the listings to keep quality as high as possible. Those looking for a room to rent are able to connect with people offering rooms through this site's secure messaging system, without sharing any personal details.
They have multiple awards for customer service and pride themselves on being an innovative company. SpareRoom created the Speed Flatmating phenomenon and have even authored a book, The Essential Guide to Flatsharing.
Moving to the UK? Take the stress out of the process and hit the ground running when you arrive. Download your free UK Relocation Pack here.
We are a professional services company that specialises in cross-border financial and immigration advice and solutions.
Our teams in the UK, South Africa and Australia can ensure that when you decide to move overseas, invest offshore or expand your business internationally, you'll do so with the backing of experienced local experts.