Sable International's Export Report will guide you through your options of moving via immigration, studying abroad or business migration.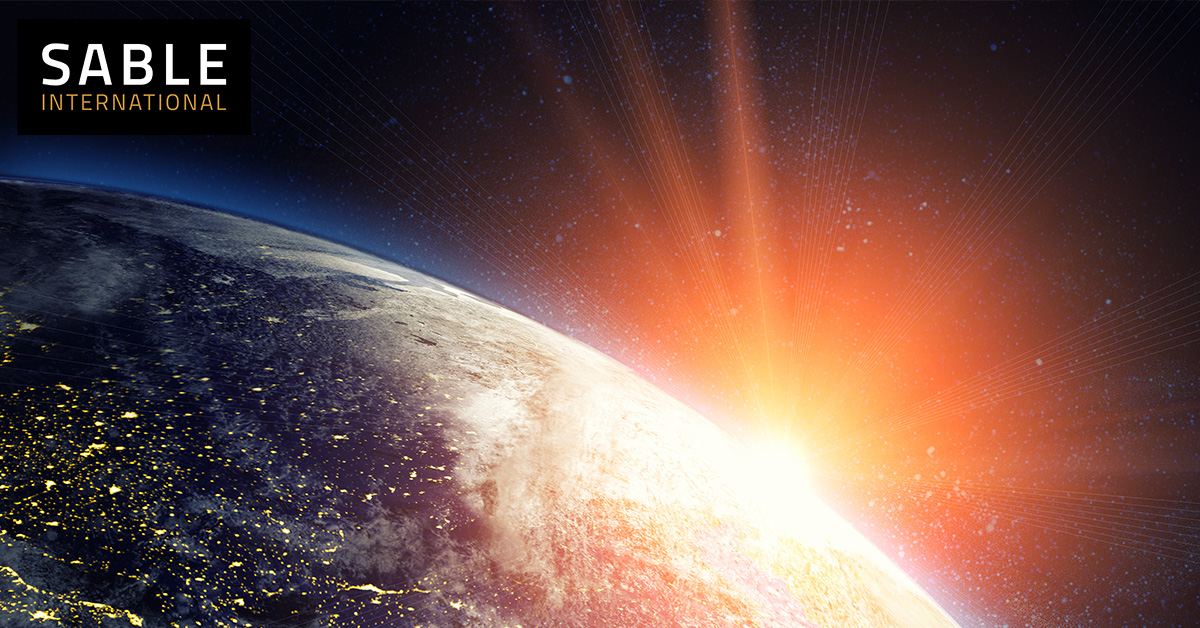 This article was originally published on Business Day.

Planning a move abroad can be an overwhelming task as there are many moving parts to consider.

But with help from Sable International's wealth of knowledge in cross-border financial and immigration advice and solutions, you can ensure your big move will be planned to the tee.

You have to consider your financial position, your qualifications and skills, your visa options, and the kind of lifestyle you want for your family.

Wouldn't your mind be at ease if you could look at an overview of your life, see all the options available to you and get expert guidance on which path to choose, based on your unique circumstances?

Sable International's Explore Report can do that for you and give you peace of mind.

Here is how the Explore Report works:
You fill out an in-depth questionnaire about your circumstances. Sable International is 100% compliant with all data protection laws, so you can rest assured your information is safe and will only be used to help you.
You tell Sable International consultants your goals. These will be considered when weighing up your options.
Your report is drawn up. The decades of experience and knowledge, combined with ongoing research by Sable International, will be used to evaluate your possible options in terms of residency, wealth and studying abroad.
You are presented with recommendations that best suit you. Sable International consultants are available to talk through your options if you have any further queries.
What's in the Explore Report?
1. Discovering your citizenship and residency options
The citizenship division will trace your family tree to determine if you have a claim to UK or EU citizenship.
By evaluating data such as your age, education level and profession, you will know what visas you'd be eligible for, which passport or visa would be the easiest and cheapest to get as well as the time frame for this.
Finally, in this process it is determined whether you might qualify for residency- or citizenship-by-investment programmes, and which countries might be the best fit for you and your family.
Your intention may not be to leave the country now, but this knowledge of a possible plan B or second citizenship could help shape your plans for your family's future.
2. The opportunity to afford your children a world-class international education
Many people consider immigration because they want better opportunities for their children. If that's your motivation, it might be a better option to look at sending your children to study abroad, which is a more cost-effective alternative.
Using the information that you provided through the questionnaire, you can know how much it would cost for your child to study in various countries — for example, the UK vs Australia vs the US.
Sable International has up-to-date databases looking at courses and universities across the world and can do a comparison of fees.
Taking it one step further, Sable consultants could see if your child could qualify for a work visa post-study, how much they would earn in the job they would qualify for, and even compare the salary they would earn to the cost of living in that country.
3. Lifestyle comparison
Your cost of living in SA will be compared to what it would be if you moved to another country.
A line-by-line breakdown of your expenses in comparison to the cost in the countries you are looking at relocating to, can be provided. The report is dynamic, allowing Sable International to do a few comparisons.
This will give you a good idea of what you need to earn to maintain the lifestyle you're accustomed to.
4. "What about my wealth?"
Whether you're looking to relocate your family or invest offshore in case of a rainy day, the Explore team can advise you on what factors should drive your optimal course of action.
You may not be ready to make the move overseas but it could be a good idea to know how much you would need to set aside in the event that you do need to make a sudden move.
This way, you won't be left without a safety net. The attention is on stable first-world economies, so that you can feel safe knowing that any plan implemented will enhance your family's long-term security.
5. Your plan for the future
Sable International's detailed report, along with a consultation with the Explore director, Tom Barlow, will ensure that you understand all your options.
You will be provided with a disciplined but flexible, long-term, and logical plan with your family's future growth in mind.
Using the extensive and up-to-date databases that power the Explore Report, you will see how long it will take to achieve your goal and how much it will cost you.
Why you should choose Sable International
The process of internationalising yourself, your family and your business can be daunting, which is why Sable International is here for you every step of the way.
With more than 25 years of experience in a diverse range of services including citizenship and residency, education, wealth, tax and forex, you will get to understand your options, draw up your unique plan and implement it.
Sable International follows an ethos of: care, solve, grow and enjoy because it cares about the welfare of clients. Sable International prides itself in exceptional customer service and detailed research.
Sable International's Explore Report offers a full-scale assessment of your current circumstances and goals.
Choose between the full-scale report, a lighter version that only covers your residency and citizen options, or you can even choose to explore just one aspect of the report that you want more information on.


---
Making big decisions like moving abroad requires a lot of thought, planning and expertise. We can offer a full-scale assessment of your current circumstances and goals.
Get your Explore Report or get in touch at explore@sableinternational.com or +27 21 657 1507

We have over 20 years' experience in international citizenship that you will have at your disposal to understand your options, draw up your unique plan and implement it.
We are a professional services company that specialises in cross-border financial and immigration advice and solutions.
Our teams in the UK, South Africa and Australia can ensure that when you decide to move overseas, invest offshore or expand your business internationally, you'll do so with the backing of experienced local experts.