National Insurance applicants are having to wait up to 16 weeks for number allocation, even when using the new online service.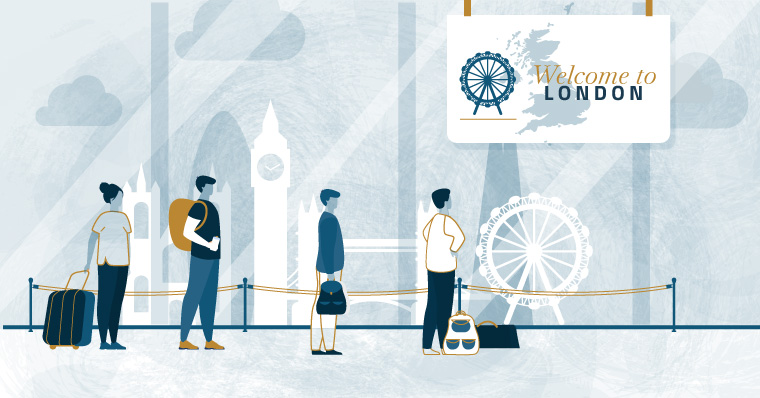 What's causing the delay?
Between March 2020 and April 2021, the Department for Work and Pensions (DWP) suspended face-to-face evidence of identity interviews for National Insurance (NI) number applications due to the pandemic. This meant that no new applications could be processed, causing a backlog that the DWP is still in process of getting through.
NI applications will now be done online
Earlier this year the DWP launched an online NI application service. You now need to apply online unless you are missing the required documents.
How to apply for a National Insurance number
To get an NI number you will apply online and submit the following documents:
Your passport
Your biometric residence permit (BRP)
You can also use your identity card if you're from an EU country, Norway, Liechtenstein or Switzerland.
You can still apply if you don't have these documents, but you may need to make an appointment to prove your identity.
Why you need a National Insurance number
If you want to work in the UK, you must have an NI number. It is a unique code, made up of numbers and letters, that is used by the UK government to record your taxes while you're employed in the UK. It also keeps a record of any contributions that are owed to you when you leave the UK.
You only need to apply for it once and your number remains the same for life. So, if you leave the UK and end up returning, you won't have to apply for it again.
What happens if I don't have an NI number?
While some employers may allow you to work for them while you wait to receive your NI number, there are tax disadvantages to doing so. If you work for someone without having an NI number, you will be required to pay emergency National Insurance contributions. This means that you'll be taxed at an extremely high rate, which will significantly reduce your take-home pay.
Can I still work without a National Insurance number?
Yes, you can work without a National Insurance number on condition you have the right to work in the UK. There is no deadline by which you must have a National Insurance number after starting work.
You will need to inform your employer that you're unable to receive your number due to current delays. If you have not yet applied for your NI number and have started working, it's important that you apply for your number as soon as you are able to.
Is there a way to speed up the application process?
Unfortunately, no. But by ensuring that you submit the required documents and complete the application form correctly the first time, can minimise delays.
It's worthwhile using an NI number service where the entire application process is done for you. This includes registering your details with the DWP, sending your application form directly to you and assisting you with filling it in and submitting the form correctly. This way you don't have to worry about making mistakes, having your NI number refused and needing to restart the process.
What's more, if you don't receive your NI number within 16 weeks, they will advise you on what action to take next.
Can I apply from anywhere in the world?
You must be in the UK when you apply for your NI number. However, an NI number service can make sure everything required is set to go for your arrival.
Do I have to complete an interview?
British residents, visa holders and EU nationals no longer need to attend an interview. Only Irish passport holders will need to do so.
I finished my application months ago, and I never received my number. What should I do?
You can enquire with Jobcentre Plus about the status of your application.
I am returning to the UK after having left a few years ago. Is my previous number still valid?
Yes, your NI number is valid for life and you don't need to apply for another NI number. If you have lost or forgotten your number, simply complete this form with HMRC to retrieve it.
---
We make applying for your National Insurance number as easy as it can be. We take care of all the admin, so you can get to work as quickly as possible without worrying about whether you're paying the right amount of tax or not. Start your application process by getting in touch with us on +44 (0) 20 7759 7236 (UK), +27 (0) 21 657 1530 (SA) or at 1stcontact@sableinternational.com.
We are a professional services company that specialises in cross-border financial and immigration advice and solutions.
Our teams in the UK, South Africa and Australia can ensure that when you decide to move overseas, invest offshore or expand your business internationally, you'll do so with the backing of experienced local experts.