Access to healthcare is a basic human right in both Australia and the UK. The national healthcare systems in these countries are major drawcards for families and individuals thinking about emigrating. So which one comes out on top, and why?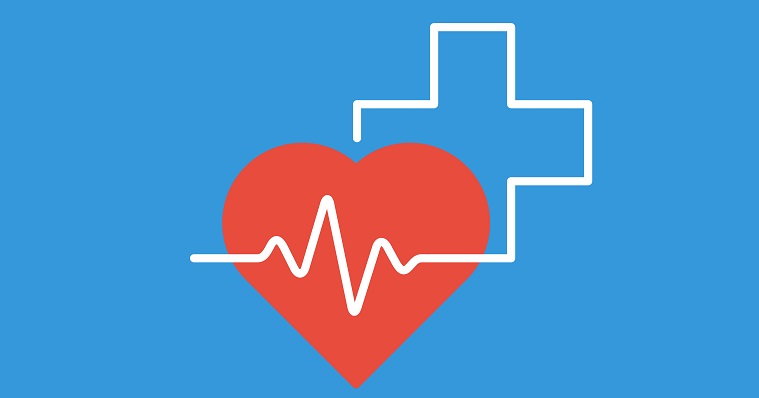 Both the Australian and UK healthcare systems are based on the ideology of an accessible, publicly funded healthcare system for their residents. The UK and Australia have both achieved this goal, which contributes to why they are both top immigration destinations.
Australia's Medicare
How is it funded?
All taxpayers in Australia pay a rate of 1.5% of their income to Medicare. This is called the "Medicare Levy". Higher earners pay 2.5%. The rest of the healthcare budget is funded by the central government.
What does Medicare cover?
Healthcare facilities in Australia are made up of a mixture of privately funded and government hospitals and clinics. Under Medicare, patients are covered for 100% of the cost of state-funded hospitals, and up to 75% of the cost of General Practitioner (GP) charges. If you wish to go to a private hospital, Medicare covers the costs incurred up to the level of state hospital costs. The rest of the costs will then either be paid by you or covered with a private medical insurance policy.
The only costs Medicare does not cover are dentistry, optometry and ambulance costs. Approximately 57% of the Australian population opts for private health insurance that covers these costs.
How do you get access to Medicare?
If you immigrate to Australia, you will be eligible for Medicare benefits if you are applying for a permanent visa or certain temporary visas. If, however, you are applying for a temporary visa and you are from a country that has a Reciprocal Healthcare Agreement with Australia you will automatically be eligible for Medicare. The following countries have an agreement with Australia:
Belgium
Finland
Italy
Malta
Netherlands
New Zealand
Norway
Republic of Ireland
Slovenia
Sweden
United Kingdom
The UK's NHS
How is it funded?
98.8% of the NHS is funded by taxation, as well as the immigration health surcharge, with the other 1.2% coming from patient charges. The NHS gives patients access to free healthcare from GP's and hospitals.
What does the NHS cover?
Healthcare facilities in the UK are made up of a mixture of privately funded and public hospitals and clinics, but private facilities are used by less than 8% of the population, mostly by those needing specialist medical care. Private healthcare is funded through private medical insurance.
The only costs that are not covered by the NHS are dental treatment, optical services and prescription charges.
How do you get access to the NHS?
If you're planning on living in the UK for six months or more, you will be asked to pay the immigration health surcharge as part of your immigration application. Whether you will need to pay, and how much you will need to pay, will depend on the immigration status you're applying for. The majority of UK visa applications require you to pay the immigration health surcharge. The health surcharge allows you to use the NHS as soon as your visa or immigration application is granted.
The verdict
All in all, Australia's healthcare system is ranked second in the world by The Commonwealth Fund. It scores particularly highly in administrative efficiency and healthcare outcomes, but the scores are rather low for equity and accessibility. This is mostly due to the size of Australia. Healthcare facilities are not easily accessible for those living in remote, regional areas, and those facilities that are available tend to be in short supply of doctors and medical staff. Cities such as Sydney and Melbourne don't experience these issues.
Scoring in the top three for care processes, accessibility, administrative efficiency and equity; it's no wonder the NHS is ranked the number one healthcare system in the world by The Commonwealth Fund, even despite experiencing a shortage in nurses recently. Medical professionals around the world have praised the NHS for maintaining its high standard of care while seeing to thousands of patients each week.
So, when choosing to emigrate to either the UK or Australia, you can rest easy knowing that either way you'll be given access to a world-class healthcare system.
---
If you're thinking about making either of these countries your new home, we can assist you on every step of your journey. Get in touch with our immigration advisors in the UK on +44 (0) 20 7759 5330, or in Australia on +613 (0) 8651 4500.
We are a professional services company that specialises in cross-border financial and immigration advice and solutions.
Our teams in the UK, South Africa and Australia can ensure that when you decide to move overseas, invest offshore or expand your business internationally, you'll do so with the backing of experienced local experts.