Most recent conversations around Brexit focus on the impact it can have on the economy. An area that doesn't get a lot of coverage is the opportunity this brings for homeowners when it comes time to remortgage.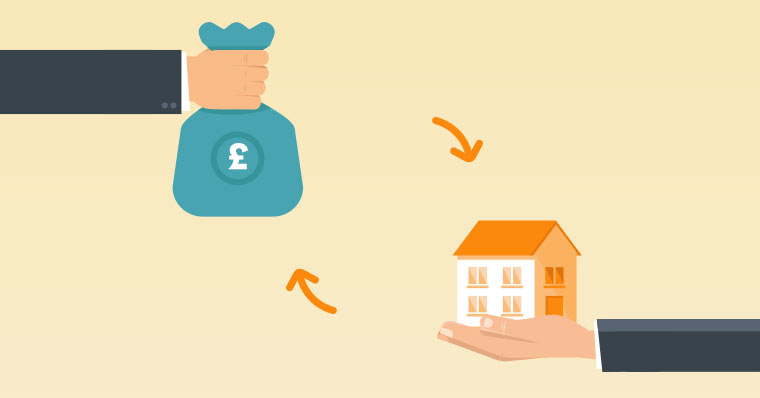 Even with so much Brexit uncertainty, we're seeing a trend of property owners looking to remortgage instead of move. This is boosting the remortgage market with owners looking to lock in a low long-term interest rate.
As most mortgage offers are valid for at least three to six months, now is a great time to start looking at remortgaging, especially if your deal is coming up for renewal between now and October. Borrowers can lock in a rate today and only complete the contract when their current deal expires. This continues a 2018 market trend which saw the value of remortgages topping £9.2 billion by October.
What's happening with interest rates?
Borrowers are experiencing the lowest interest rate spread since 2013, where it stood at an average of 0.27%. This is the difference between the best two-year fixed and five-year fixed mortgages in the market. Today this spread is only 0.41%, which is why clients are looking to lock in a five-year fixed rate.
At a time of economic uncertainty, combined with the costs of moving home, it's no wonder people are choosing to rather stay where they are and look at home improvements instead.
Switch and save
Most borrowers currently in a five-year fixed rate could see huge savings by switching. In some instances, even incurring an early repayment charge can still mean they're better off.
For example, if a borrower is at the end of a five-year fixed rate set at 3.29%, they could switch to a new rate of 1.79%. The monthly saving could even be enough to offset an early tiered repayment charge depending on the size of the loan. These charges usually start at 5% of the loan amount in the first year and 4% in the second, sliding successively down to 1% in the fifth year.
Borrowers should carefully review their mortgage terms as some deals have a fixed early repayment charge of 5% for the entire duration of the loan. This could dwarf any savings made by switching if the fee is paid towards the end of the five-year fixed mortgage.
See also: In the UK, mortgage inaction is pickpocketing thousands of homeowners
Hassle-free rate-switching
Most lenders are now offering product transfer options that allow rates to be switched without the hassle of further underwriting or a valuation. Most lenders offer very similar rates to each other, which drives market competition and makes it quick and easy to secure a competitive loan.
With the current market factors, it's the perfect time to look at securing a new mortgage rate. Unbiased mortgage advice ensures you get the best rates for your home. If your mortgage is coming up for renewal get in touch and we would be happy to help you secure a competitive deal.
---
We are a professional services company that specialises in cross-border financial and immigration advice and solutions.

Our teams in the UK, South Africa and Australia can ensure that when you decide to move overseas, invest offshore or expand your business internationally, you'll do so with the backing of experienced local experts.

;