Applicant numbers have been soaring for the Golden Residence Permit Programme, with the Autorização de Residência para Atividade de Investimento (as it is known in Portuguese) gaining massive traction over the past three years. Here I examine the reasons behind the programme's success, and why it has proven to be the most popular residency-by-investment scheme of its kind.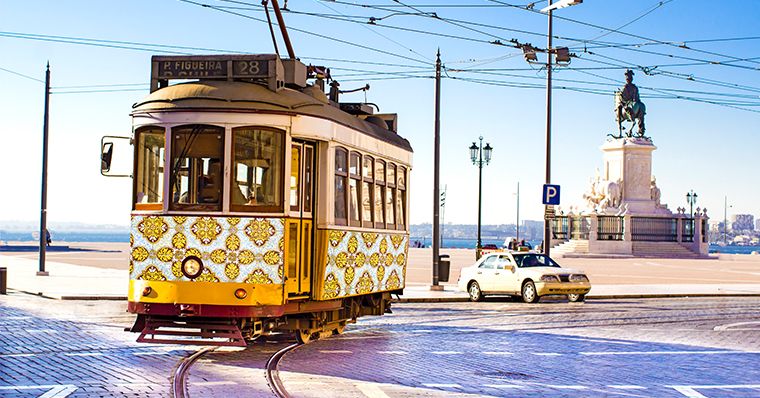 Portugal's Golden visa and its contribution
As of February 2015, Portugal's Golden Residence Permit Programme has contributed over €1.3 billion to the country's economy, with 2,203 visas issued since its launch in 2012. According to Portuguese Real Estate Agents Association head Luis Lima, this surge has been buoyed by rapid growth in Portugal's real estate sector, where "the property market grew between 9% and 15% in 2014."
The "Golden Visa", as it is affectionately known, is a unique residency-by-investment solution where, through an investment in Portugal, you can obtain EU residency. This can also lead to citizenship as long as all requirements are met.
Who is moving to Portugal and why?
Experts are likening long-term rental investment nodes like Cascais and Estoril to popular South African areas such as Camps Bay and Clifton. Pristine beaches, close proximity to top international schools, world-class golf clubs, and an excellent train service to Lisbon also continue to woo investors.
These primary home markets are fast attracting good covenant tenants like foreign corporate executives on three-year contracts, NATO employees and embassy staff. Chris Immelman, Managing Director of Pam Golding Properties' International Division, believes that most people favour Cascais, Lisbon, as it is "a mature market benefitting from long-term tenancies to local people, and supported by a robust tourist market."
A simple residency-by-investment solution
Since October 2012, the Golden Residence Permit Programme has fast-tracked and facilitated Portugal's investment and residency application process.
Sable Nationality has been at the forefront of this programme, partnering with Pam Golding Properties to offer a Golden Visa Portugal service.
The Golden Visa offers a sound property investment and the right for you and your immediate family to hold residency rights in Portugal.
Supported by our Portuguese partners, we have removed the complexity and stress from EU citizenship applications, guiding you hand-in-hand from beginning to end.
A key benefit to our service is our ability to facilitate money transfers out of South Africa, especially pertinent after the South African Reserve Bank increased the annual individual allowance from R4 million to R10 million from 1 April 2015.
With this increase, you and your spouse are now able to send up to R20 million abroad to any account you like. This amount increases to R22 million per year if you take into account the combined capital and discretionary allowances of you and your spouse.
This is positive news for South Africans interested in purchasing property to the value of €500,000 (one of three investment options of the Golden Visa), who are now able send these funds abroad in one go (as opposed to making multiple payments).
This solution has proven popular with clients who are looking to achieve one, or all, of the following objectives:
Dual residency for you and your family
Visa-free travel throughout the 27 countries of Schengen Europe
Overseas property ownership
An international asset earning foreign currency income
Securing your dependants' futures with a "Plan B" in terms of safety, security, education and lifestyle
---
If you are interested in applying for our Golden Visa Portugal programme, complete our pre-qualification questionnaire to get started and one of our consultants will contact you shortly.
We are a professional services company that specialises in cross-border financial and immigration advice and solutions.
Our teams in the UK, South Africa and Australia can ensure that when you decide to move overseas, invest offshore or expand your business internationally, you'll do so with the backing of experienced local experts.