Time spent working abroad will strengthen your CV and help you establish your career if you decide to return home. But if you're thinking about immigrating, then earning a degree from an international university is a great first step in that direction.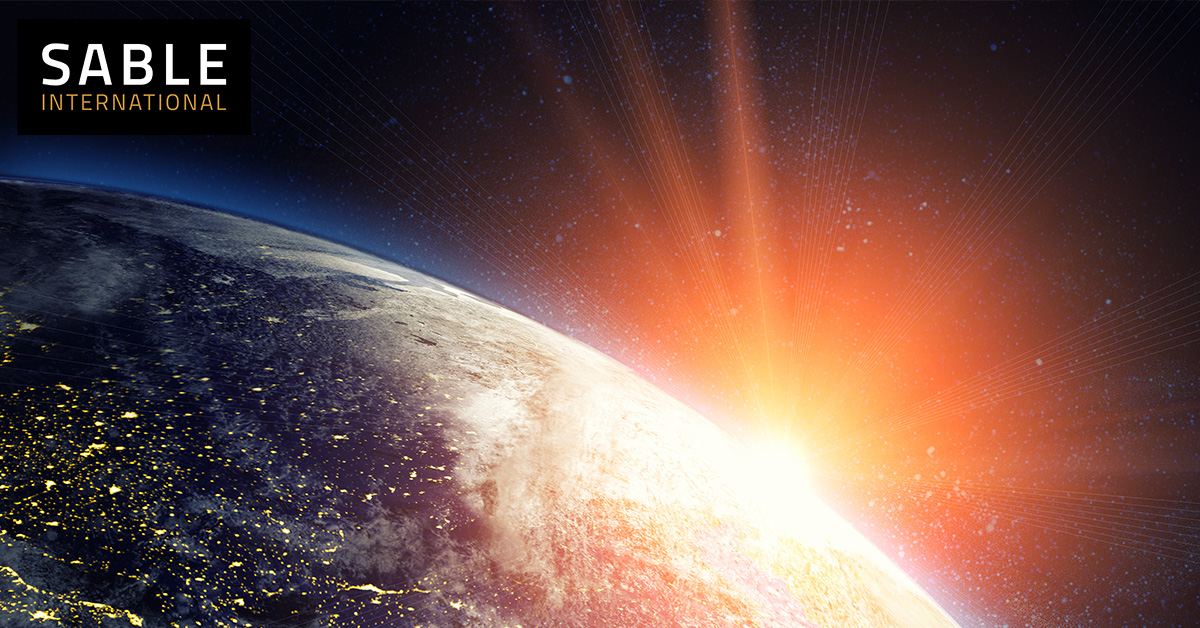 This article was originally published on Business Day
Many countries have realised that the stream of foreign workers trained by their trusted institutions can contribute to their economies. As a result, they're offering graduates a way to extend their stay after completing their studies.
If you'd like to take advantage of this opportunity, you may need to come up with a long-term strategy that starts with doing some research.
Find out what kind of workers your country of choice requires and look at their skills shortage list — it's advisable to study something that will fill one of these gaps.
Remember that the pathway to permanent residency or citizenship isn't always an easy one. You may have to go through multiple visas along the way: For example, going from a student visa to a postgraduate visa to a skilled worker visa. This is where having a clear plan is important.
To plot your course of action, here's a closer look at the types of visas being offered by the countries known as the "big four": the US, Canada, the UK and Australia.
Also included are two bonus countries — Ireland and Mauritius — that you may not have thought of but are great options for study and immigration.
The US: The F1 student visa
Of the "big four", it's hardest to get en route to permanent residency in the US, but it is possible.
While the US doesn't have a post-study visa option, an F1 student visa holder is generally entitled to up to one year of post-completion practical training.
During this time, it's possible to secure employment and gain work experience, after which your employer can sponsor you for one of the following visas:
H-1B visa: A non-immigrant work visa that allows US employers to hire foreign workers for speciality jobs that require a bachelor's degree or the equivalent.
EB-2: For professionals holding advanced university degrees and people of exceptional ability in the sciences, arts or business.
EB-3: For skilled workers, professionals and other workers.
Both EB visas are immigrant or "green card" visas, while the H-1B is granted for three years and can then be extended for a further three years. (Note that the H-1B can't be extended beyond six years).
Because the H-1B visa is a dual intent visa, that means that you have the option to submit paperwork for a green card, in other words an EB-2 or EB-3 visa, if you meet the requirements.
Canada: The postgraduation work permit
Unlike the US, Canada offers students a postgraduation work permit (PGWP) provided you took a course that's at least two years long.
This PGWP can last anywhere from eight months to three years, depending on the length of the initial course.
This enables you to gain valuable Canadian work experience and, with enough experience, many foreign nationals become eligible for the country's permanent residency programmes:
Canadian experience class (CEC)
Federal skilled worker (FSW)
Federal skilled trades (FST)
Provincial nomination programmes (PNP)
Quebec immigration programmes.
The UK: The Graduate and Skilled Worker visas
You have two options to stay in the UK after you've successfully completed your studies:
1. The Graduate visa
You can switch from a Student visa to a Graduate visa, which allows you to stay in the country and work, or look for work, for two years. If you have a PhD or other doctoral qualification, you'll be able to stay for three years.
You don't have to have a job offer to qualify for this visa.
The Graduate visa cannot be extended, but you can switch to a Skilled Worker visa to extend your stay.
After holding a Skilled Worker visa for five years, you can apply for indefinite leave to remain (ILR) and, after holding ILR for 12 months, you can apply for British citizenship.
2. Skilled Worker visa
You're now able to switch from a Student visa to a Skilled Worker visa without leaving the UK.
Students can switch to a Skilled Worker visa more easily because they'll enter the job market under the new entrant regulations, which have a lower salary requirement.
Australia: The Temporary Graduate visa
Australia also has a postgraduate visa that students can take advantage of. Called the Temporary Graduate visa (subclass 485 visa), it's for international students who have recently graduated with a degree from an Australian institution.
This visa lets you live, work and study in the country for between two and four years, depending on the length of your study programme.
While it's possible to go from a Graduate visa (subclass 485 visa) to a permanent resident visa — either Skilled Nominated visa (subclass 190 visa) or Employer Nomination Scheme visa (subclass 186 visa) — this isn't always the case because of the work experience required.
However, there are other visa "stepping stones" that you can use to bridge the gap such as a Training visa (subclass 407 visa) or a Temporary Skill Shortage visa (subclass 482 visa).
Ireland: The third level graduate programme
The Emerald Isle isn't a place students immediately think of when considering studying abroad, but many Irish universities feature on lists of the world's most popular international institutions.
With many big corporations such as Microsoft, Apple and Google operating in Ireland, it's an attractive destination for immigration as well as furthering your education.
What's interesting about Ireland is that depending on your nationality, you might not have to apply for a student visa beforehand as long as you have a letter of enrolment and have paid your fees.
However, if your course is longer than 90 days, you must register in person with a local immigration officer within 90 days of your arrival in the country.
Once you've completed your studies, the third level graduate programme may be an option to extend your stay.
This programme allows legally resident, Irish-educated, non-EEA graduates who hold a level 8 award (honours bachelor's degree) from a recognised Irish awarding body to remain in the country for 12 months for the purpose of seeking employment and applying for a green card or work permit. If you hold a level 9 award (master's degree), you'll be granted permission to do so for 24 months.
As with the other graduate visas on this list, this one isn't renewable, but if you can secure a job offer you'll be able to apply for a general employment permit. If you're a highly skilled professional, you can apply for a critical skills employment permit.
With both these permits, after five years, you can apply to the Immigration Service Delivery for long-term residency.
Mauritius: The young professional occupation permit
The island of Mauritius is another destination not many people think of when it comes to studying abroad or immigrating.
That said, the country has a history of investment in education and, as a result, the standard of a Mauritian education is high.
As an international student, once you've completed at least an undergraduate degree, you can apply for the young professional occupation permit.
This work permit allows you to find work under the following conditions:
You must have a contract with a Mauritian company in one of the following fields: artificial intelligence, biotechnology, fintech, robotics, financial services or information technology.
You must also apply for the work permit within six months of completing your studies in the country.
This permit is valid for three years, after which you can transition to a normal work permit and then to residency and citizenship.
All of these countries offer great prospects for furthering your education and once you've completed your studies, you have the chance to immigrate to a destination with opportunities for a better life.
However, a decision of this magnitude requires extensive research into which option is best for you depending on your individual circumstances, planning ahead and getting advice from people who are qualified to do so.
Ready to study abroad? Get help from the experts
Sable International, a company specialising in immigration solutions, offers an advisory service for students looking to study overseas.
The company can help you chose the right destination, institution and course and, with more than 250 international education partners and direct access to university admissions teams, will make it easy for you to apply.
When you receive your acceptance letter, Sable International can help you apply for your visa and ensure you have everything you need to start your life overseas.
---
We are a professional services company that specialises in cross-border financial and immigration advice and solutions.

Our teams in the UK, South Africa and Australia can ensure that when you decide to move overseas, invest offshore or expand your business internationally, you'll do so with the backing of experienced local experts.

;