Finding the funding to take your start-up from an innovative idea to a fully trading and viable business can be difficult. We take a look at how foreign investors who are interested in UK residency can help your UK start-up through the Innovator visa route.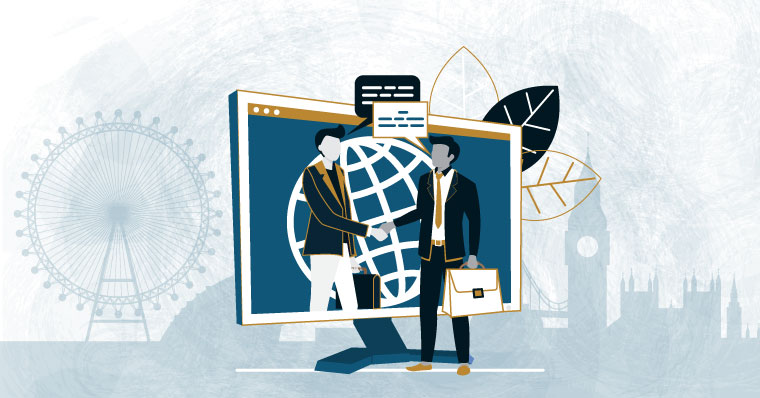 When the Home Office closed the Tier 1 Investor visa in February 2022, many people who had been looking to invest in the UK as a means to obtain residency were left floundering. But there's still an option for these investors in the form of the UK Innovator visa.
The Innovator visa was created for people wanting to establish a business in the UK based on an innovative, viable and scalable business idea they have generated, or to which they have significantly contributed.
What this means is that an applicant can contribute to a UK startup looking for foreign investors in order to start trading. So, if you have an innovative business that's already registered (but not trading), and you need funding to get your business going, then there are foreign investors who have the capital to invest and are quite keen to immigrate to the UK on the Innovator visa route. This type of situation satisfies the "new" requirement for the Innovator visa, which states that an investor cannot join a business that is already trading.
The other two requirements that your business has to satisfy in order for an Innovator visa to be issued to an investor is that your business is:
Innovative – you must have an original business idea which is different from anything else on the market
Viable – it has potential for growth
Why South Africans make ideal investment partners
Quite often investors who want to immigrate have the capital, but they're unsure of how to invest it and UK start-ups needing capital provide the perfect partners for these investors.
An Innovator visa applicant is expected to have funds of at least £50,000 to invest in your business in addition to having a key role in the day-to-day management and development of the business.
These foreign investors, who become co-founders of your business, have often been sourced in the UAE, but another market for start-ups to consider would be South Africans looking to immigrate to the UK.
South Africans have an excellent sense of entrepreneurship and, coupled with being highly-educated and highly-skilled, this makes them the perfect investors for your startup. The UK is one of the main destinations that South Africans consider when they immigrate due to the historical ties the countries have with each other.
According to the UK's Department for International Trade, South Africa was the UK's 26th largest trading partner in 2021. In 2020, the inward stock of foreign direct investment (FDI) in the UK from South Africa was £4.0 billion accounting for 0.2% of the total UK inward FDI stock. If you're a start-up in need of investors who fit the bill you might be asking yourself where do you even find them? There are companies that have a portfolio of pre-selected start-ups and match them with foreign Innovator visa applicants who are seeking residency into the UK. Each startup has a British founder who is ready and willing to accommodate a foreign partner into their founding team.
Requirements for the UK's Innovator visa
As mentioned, the Innovator visa targets individuals who are looking to establish or invest in an innovative business in the UK. The business or business idea must be endorsed by a Home Office-approved endorsing body and while the company can be registered it's important to remember that it must not yet be trading.
To qualify for the Innovator visa an applicant:
Is required to have £50,000 in investment funds and must be able to prove how the funding was acquired.
Must be at least 18 years old
Must be able to meet the English language requirement
Must be able to prove that they have at least £1,270 in their personal savings to support themselves while they're in the UK
Contact us to see if you qualify
Email us
Other important information about the Innovator visa
As part of the application, the applicant will need to prove their identity as well as provide qualifying documentation. Once this has been done and the application has been made online, a decision will be made in:
Three weeks if the applicant is outside the UK
Eight weeks if the applicant is inside the UK
How much an Innovator visa will cost depends on the situation and where the application is made from.
| Who you're applying for | Apply (outside the UK) | Extend or switch (in the UK) |
| --- | --- | --- |
| Applicant | £ 1036 | £ 1292 |
| Applicant's partner and children | £ 1036 per person | £ 1292 per person |
How Sable International can help you
Having a strong presence in the South African market, we can source entrepreneurs who want UK residency and have the capital to invest in a UK start-up through the Innovator route. Equally, we are partnered up with a UK-based company that specialises in matching UK-based start-ups with foreign investors who are based out of the South African market. Remember, £50,000 is the minimum investment but we can accommodate start-ups that need a larger investment.
Once a foreign investor has been found and both parties agree on the terms of investment, shareholding, etc., we will take over the visa process for your new co-founder through our UK-based immigration department.
---
If you are a UK start-up or know one that requires an investor and wish to explore the above route, get in touch with us on immigration@sableinternational.com or give us a call on +44 (0) 20 7759 4500
We are a professional services company that specialises in cross-border financial and immigration advice and solutions.

Our teams in the UK, South Africa and Australia can ensure that when you decide to move overseas, invest offshore or expand your business internationally, you'll do so with the backing of experienced local experts.

;