On your big day, you'll only have one question to think about and one answer to give: "I do". In the months leading up to your destination wedding, however, there'll be reams of questions in need of answers. And none of them will be as pertinent as those poised around balancing your budget.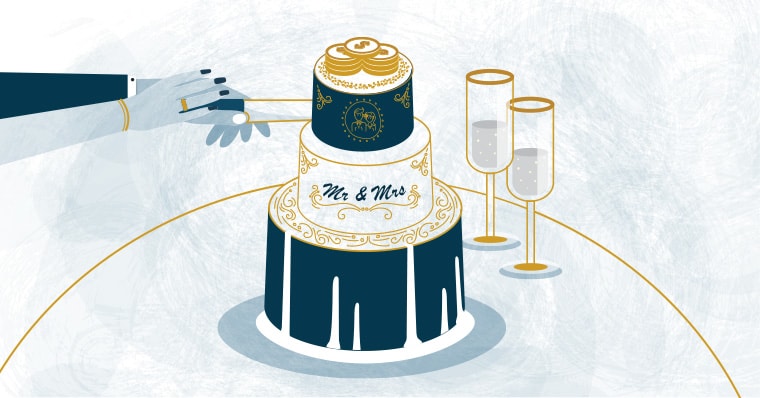 The rise of destination weddings
A wedding is one of life's biggest events. As such, couples often spend a lot of time carrying out preparations. Through the years, traditions have evolved from classic practices to throwing in some imaginative elements, including bridesmaids donning different-coloured dresses, guests tossing glitter instead of rice and couples preferring to get hitched in a far-off, exotic location.
With the average wedding in the UK now reaching over GBP 20,000, it's clear why as many as 25% of Brits are opting to cross the border to tie the knot. On top of that, delayed ceremonies from 2020, combined with many travellers eager to take to the skies again (when it is safe to do so), are leading many to believe that 2021 will be one of the biggest offshore wedding years of the century.
Budget, budget, budget!
There are several things that can affect how much your destination wedding is going to cost. For a start, it will depend on where you want to have it, what time of year you do it, and how big an event you want it to be. If you're staying within Europe, then a more affordable yet remarkably beautiful destination such as Greece or Cyprus may be reachable via budget flights and could be a good option for bringing guests along too.
There are also some resorts, particularly in the Caribbean, that provide budget-friendly all-inclusive packages, especially if you can guarantee a certain number of guests. On top of that, if you pick wisely, you'll have the added benefit of being in the perfect spot for your honeymoon stay.
Don't make a costly mistake
In our experience, foreign exchange rates are far too often overlooked, leading to potentially pricey consequences. When you book a venue abroad you will generally need to settle payments in stages. The holding deposit to secure the booking is usually followed with a 50% deposit six months prior to the big day and the balance due just before. Very often there are ancillary suppliers that also require local settlement in stages, be it the cake maker, photographer, videographer, entertainers, and the like.
Complicated currency exchanges and rate volatility factors can also be confusing, so there's a lot you must consider before you start paying. It may be worth your while to get in touch with one of our dedicated consultants to ensure your money is better spent on the wedding itself.
Work with a provider you can trust
We can set up a free, no-obligation forex account that enables you to settle directly with your suppliers, free of charge, at wholesale exchange rates.
If you don't spontaneously elope, you're probably not going to get married for several months at least. With a bit of strategic forward planning, you can lock in your exchange rate far in advance to ensure that there are no nasty surprises with fluctuating trends.
You do not need a foreign bank account in the destination country – we are able to settle directly into a beneficiary's bank account. Payments can be referenced with the invoice number, making it easy for the supplier to allocate the funds to you.
We can also set up virtual e-wallets in the destination currency. Should the exchange rate trend in your favour, the account can be prefunded, converted, and held in the virtual e-wallet until payments are due. This provides a natural hedge against some of the exchange rate risks. And although the rate may move for you or against you, the net effect becomes less, thereby protecting you against the gamble of the exchange.
---
If you are planning a wedding abroad, we would be delighted to discuss your specific requirements. We have a team of dedicated consultants available to talk you through our quick, easy and secure money transfer service. Call our team on +44 (0) 20 7759 7554 or email us on forex@sableinternational.com to get started.
We are a professional services company that specialises in cross-border financial and immigration advice and solutions.

Our teams in the UK, South Africa and Australia can ensure that when you decide to move overseas, invest offshore or expand your business internationally, you'll do so with the backing of experienced local experts.

;