As companies worldwide respond to increasing cost and efficiency pressures, South Africa is becoming a favoured international location for business process outsourcing (BPO) and offshoring.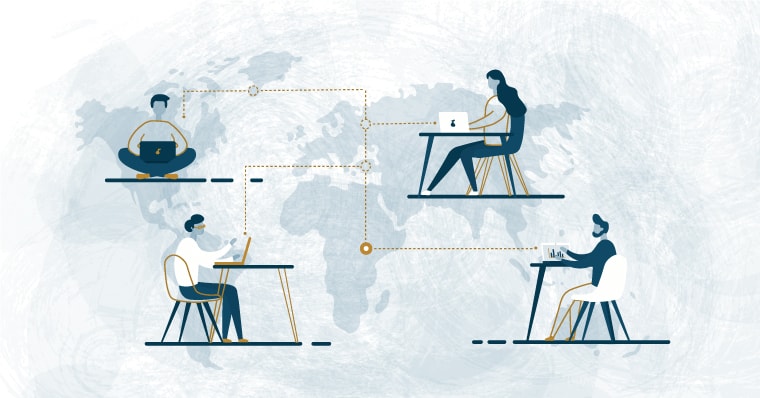 The BPO industry is an important economic and social growth contributor to South Africa. It follows from other global outsourcing leaders where the sector has had huge success.
South Africa was named "Offshoring Destination of the Year" twice in the last four years (2016 and 2018). This was due to a strong foundation of BPO-related governmental support and business incentives.
In recent years, the country has been performing excellently on this front, effectively establishing itself as an emerging outsourcing destination for high-end BPO services, including financial services, insurance and telecommunications. As well as outsourced processes involving after-sales support, data capture and conversion, accounting, benefits administration, human resource functions and website design and development.
State of the industry
For years now, the traditional destinations for offshore outsourcing have been India and the Philippines – mostly due to a large workforce that is paid in a weaker currency.
With a current unemployment rate of 23.3% and well over 200,000 university graduates a year, South Africa harbours a sizable pool of brilliantly capable minds hungry to prove themselves. Today, Deloitte, BT, British Gas and Amazon are among some of the giants leveraging off the country's affordable, fully equipped and readily available workforce. But there are also several other benefits that South Africa can offer over alternative offshore destinations.
The cost factor
One of the primary offshoring benefits is the financial gain. South Africa has a lower cost of living than most western markets. As such, development resources are much more cost-effective (European businesses tend to make savings of up to 50%).
The solid performance of the country's BPO sector is also due, in part, to the backing it has received from the national government. The Department of Trade, Industry and Competition has provided funding of approximately ZAR 1.3 billion between 2007 and 2018, and committed a further ZAR 1.2 billion in 2019 for further operational improvements going forward.
On top of that, the average GBP/ZAR exchange rate over the last three years clocks in at 19:1. This means you'll be able to hire fantastic people at a fraction of the London cost.
First-world infrastructure
BPOs in South Africa have access to the latest technologies needed to run a smooth, successful operation. While the rest of the country is adequately developed, Cape Town, specifically, is well-known for its first-world infrastructure.
The cost of real estate can be an unpleasant surprise in some offshore locations, but South Africa's low commercial property and rental prices have made it increasingly popular for new businesses looking to expand their reach. In addition, connectivity throughout is also exploding, thanks to the commissioning of various undersea cables.
Time zone difference
South Africa's time zone (GMT+2) tends to overlap effectively with most locations. Calls with America usually happen in the late afternoons, while Australia garners the early morning slot, and Europe gets everything in between.
Business language
Cross-border business requires clear and unambiguous communication. A typical workday tends to entail complex, nuanced dialogue that needs to be sent and received without disruption. Even seemingly minor things that are lost in translation can have major consequences. Rest assured, English is South Africa's workplace language of choice and the country prides itself on this skillset
Cultural affinity
South Africa's inherent societal diversity ensures general respect for different cultures. This is important when businesses want to ensure successful offshoring operations – understanding the culture is imperative. One cannot effectively do work in these areas without having an innate understanding of the people that will engage with it. It's simply impossible.
Strategic benefit
This is probably the biggest differentiator when using a South African workforce. South Africans consistently deliver world-class work – establishing the country as a lucrative outsourcing hub on the strength of services delivered. These workforces are not just pure development houses but are organisations in their own right, that can be engaged with to add value at a strategic level.
Challenges and renewed opportunities
While the country's BPO sector has grown rapidly, there are undoubtedly still challenges. Salary inflation is sitting at 6-7% and there are ongoing concerns about the cost and quality of the telecoms infrastructure, despite recent improvements. Fears around political and social stability also plague the country's reputation internationally.
These challenges are all surmountable though and with long-term stagnation of business growth in the UK and Europe, South Africa offers a compelling alternative for companies looking to build lower-cost operations abroad.Recent social and economic challenges presented by the Covid-19 pandemic have also further highlighted the country's strengths in terms of offering significant potential for businesses. When one compares the key needs to support successful outsourced operations, South Africa is well-positioned to provide these. As such, the local BPO sector is facing major growth in a post-Covid world. Overall, BPO's star is definitely in the ascendant.
Collaborate with the offshoring specialists
At Sable International we are uniquely positioned to assist companies that have chosen to offshore to South Africa. We are one of the only firms that are dual regulated between the UK and SA, giving our clients additional peace of mind. We are able to comply with all the necessary South African Reserve Bank Exchange Regulation Control and can ensure that funds are brought into the country quickly, cost-effectively and in compliance with SARB. We have local banking infrastructure on both sides of the transaction, which translates into much quicker transaction time for our clients, better exchange rates and all international bank charges and receiving fees are completely mitigated.
We also have a range of hedging tools we can advise on, including stop-loss, limit orders, FX options and forward contract capabilities. Forward contracts can be a particularly good hedging tool when looking at the GBP/ZAR currency pair. The interest rate differential between the two currencies means that forward points are always assigned to the Rand when booking it in advance. This means our clients can book their Rands up to a year in advance, better than what the spot rate is that day. Booking in advance allows our clients to budget accordingly and they can embark on the start of their financial year knowing that their currency risk is hedged, and their rates locked in. We often advise clients to book their monthly forwards for their known fixed expenses on a quarterly or bi-annual basis.
---
For a free foreign exchange consultation email us at forex@sableinternational.com or call us on +44 (0) 20 7759 7554. We have a team of experts between our UK and SA offices who are always ready to take your call.
We are a professional services company that specialises in cross-border financial and immigration advice and solutions.

Our teams in the UK, South Africa and Australia can ensure that when you decide to move overseas, invest offshore or expand your business internationally, you'll do so with the backing of experienced local experts.

;