Having some good financial insight into how your business is really performing will put you on a good footing to take advantage of the opportunities that come your way. By doing this you can make decisions that allow your business to flourish. To give your business that edge, you need good management accounting in place.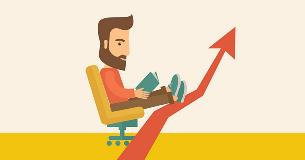 Get better control over your cash flow
Management accounting takes into consideration the cash inflows and outflows of your business. Knowing how much cash is in your bank, what is due to come in, and what is required to keep your business running is vital in ensuring the survival of your business. Having access to up-to-date information will ensure that you do not make any unnecessary purchases. You'll also know when there's extra cash available to take advantage of any bulk deals or discounts offered by suppliers.
Improve your chances of securing finance
If you want to secure finance from an investor or the bank, you're going to have to ensure that your financial data is in tip-top shape. Management accounts that are up-to-date and prepared on a regular basis add credibility to your business and improve your chances of securing finance. What's more, it makes potential investors feel confident about you and your business.
See also: How you can stop worrying and learn to love outsourced accounting
It will help you identify early signs of problems
Some businesses will be more profitable at certain times of the year, and less so during other times. Being able to analyse your management accounts regularly will place you in a better position to identify these variations. You will also be able to identify key issues such as whether a product or service is not performing well at all, or only during certain times in the year.
This information will also allow you to identify trends and see what's contributing to your business's successes and/or losses. By highlighting these trends, you can act and avoid any problems that could have an impact on your business.
No end-of-year surprises
Leaving your accounts preparation to the end of the financial year can make it difficult to budget for tax payments. If your business performs really well, you will need to ensure that you have enough set aside to pay Corporation Tax. Up-to-date accounts will ensure that you know exactly how your business is performing.
See also: Does your SME need a Financial Director?
Detecting fraud
Fraud is a real and growing problem for businesses of all sizes, but for SMEs it could ruin a business for good. Recent statistics show that in the UK, one in four small businesses is affected by fraud every year. As a businessowner, you are often stretched thin by various responsibilities and may find it difficult to keep any eye on all aspects of your business. This could leave you vulnerable to fraudulent activities within your company.
One way of preventing any kind of fraud or malpractice from ruining your business is by regularly reviewing your finances. This will help you detect any wrongdoings sooner and give you firm control over your company's finances.
---
If you'd like to know more about how management accounting can benefit your business, get in touch with our SME accounting team and they'll assist you with any query you may have.
We are a professional services company that specialises in cross-border financial and immigration advice and solutions.
Our teams in the UK, South Africa and Australia can ensure that when you decide to move overseas, invest offshore or expand your business internationally, you'll do so with the backing of experienced local experts.