Quality of life, friendly people and delicious food are all things that Porto (or Oporto) is known for. Portugal's second biggest city is fast becoming a preferred destination for people from across the globe to settle down. Discover why Porto is a fantastic place to live.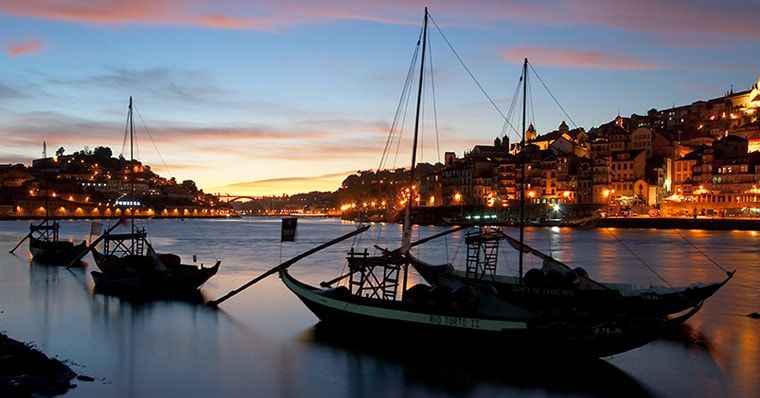 1. Porto is a visual marvel
From architectural meanderings to natural splendour, Porto offers some of the best sights of any city. Red-tiled roofs line slopes leading away from the Douro, the large Iberian river popular for cruises. Further out, roofs give way to the vineyards of the Douro Valley – home of port wine.
Countless buildings command attention: Porto Cathedral offers amazing vistas of Porto while Torre dos Clérigos's 225 steps lead to a spectacular city view. To top it off, you can spend time in one of the world's most gorgeous bookstores, Livraria Lello.
When you've taken in all the city has to offer, head out to Gerês National Park for your natural fix. Trek to numerous waterfalls and hike through the countryside while you recharge.
If you're feeling like a more relaxing excursion, take a trip to explore Douro Valley, the epicentre of Portuguese wine. Meander down the Douro river on a boat or hop on a train through the countryside.
Douro Valley vineyards make sure you're never in short supply of tastings, experiences and the region's rich history.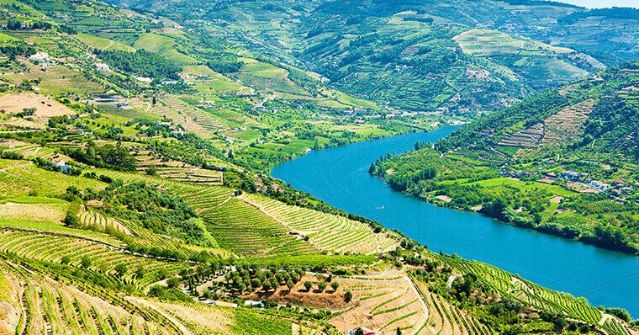 2. The housing options are excellent
Often overlooked in favour of Lisbon, Porto offers attractive property investment opportunities. Demand is increasing as investors catch on, so it's better to act sooner rather than later.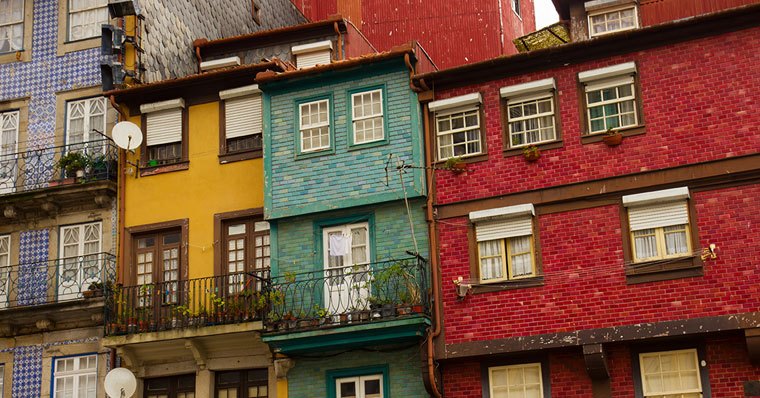 Porto has a location for everyone, depending on what you're after. Invest in a property in the lively district of Ribeira and walk the cobbled streets to discover eateries and bars.
For something a little out the way of the city's hustle and bustle, consider Campanhã, or move a little further to the city across the river: Vila Nova de Gaia.
After ocean living and sublime sea views? Invest in Foz do Douro. Looking for an up-and-coming area? Consider Ramalde.
No matter your requirements, Porto and its surrounds have what you're looking for, and more.
3. Effortless exercise
Walking up and down the sloped streets of Porto is quite a workout, but it won't feel like it while exploring the city. You'll see plenty of the intricate azulejos, Portugal's distinctive painted tiles.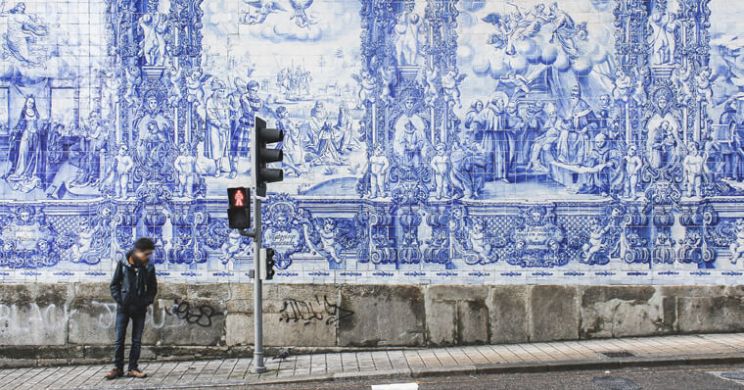 You can while away hours exploring, or stroll through the streets to soak up the culture of the city and stop off at a local eatery or coffee shop.
For zealous hikers, the region's hills are home to plenty of trails.
4. The food is fantastic
From cheap eats to fine dining and ocean-fresh catches to traditionally prepared cheeses, Porto's location means you can experience specialities from both land and sea.
Feast on the francesinha, a local sandwich made from bread and three different meats, topped with melted cheese and an egg and covered in a beer and tomato sauce. Go hungry – finishing a francesinha is quite the achievement.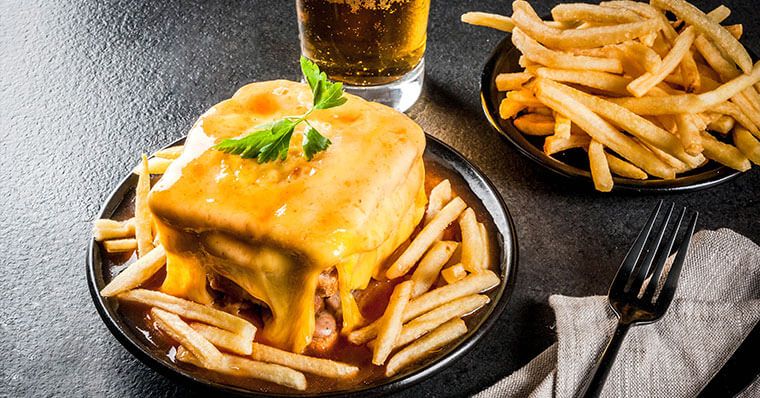 If you're in the mood for a hearty stew, try Tripas à Moda do Porto, a tripe dish ubiquitous throughout Porto.
For fast food, don't hesitate to stop at the most beautiful McDonald's in the world, where you can admire exquisite stained glass while snacking on a cheeseburger.
5. Well-connected transport
Transport options in Porto are all-encompassing and inexpensive. Take a taxi or a bus to get around the city, or board the metro for longer distances.
The funicular connects Batalha and Ribeira and makes for a unique way to experience the city. You can also take the tram for a scenic ride while making your way around.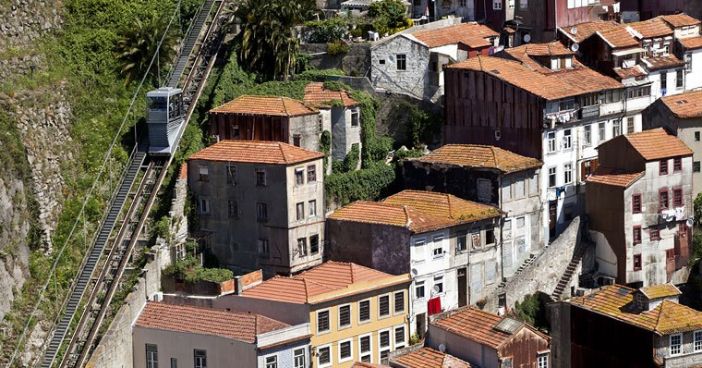 Trains connect Porto to the rest of the country, so if you're itching for a day trip or to explore Portugal, you can get to Lisbon in under three hours.
6. Shopping for every taste
Porto has shopping malls with the usual array of stores, cinemas and restaurants, but the real gems are found by exploring the city. With trendy shops scattered throughout the area, you'll almost never run out of new finds.
From music stores to boutique fashion outlets and home décor for days – Porto has it all.
Shops are open late, so take a walk in the evening to see what you find and stop off at a street-side bar for a sundowner.
7. Port for every thirst
Although port wine gets its name from the city of Porto, the wine is grown and produced throughout the Douro region.
Take a tour of the Douro Valley or explore it at your own pace. Visit antique wine cellars, learn the process of creating port and sample it as you go.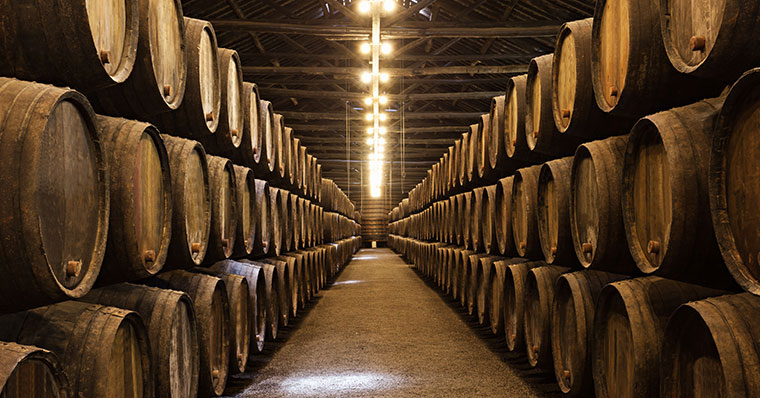 You'll soon be familiar with all the styles of port and settle on your favourite.
If Port's not your thing, there are other wine styles produced in the Douro Valley so there's sure to be something for you. Take a trip to one of the plenty wine bars available that offer a different experience.
8. The nightlife is vibrant
Seeing Porto by night will soon become your favourite pastime – there's so much on offer. From restaurants to bars, night shopping and clubs, the city wakes up at dusk.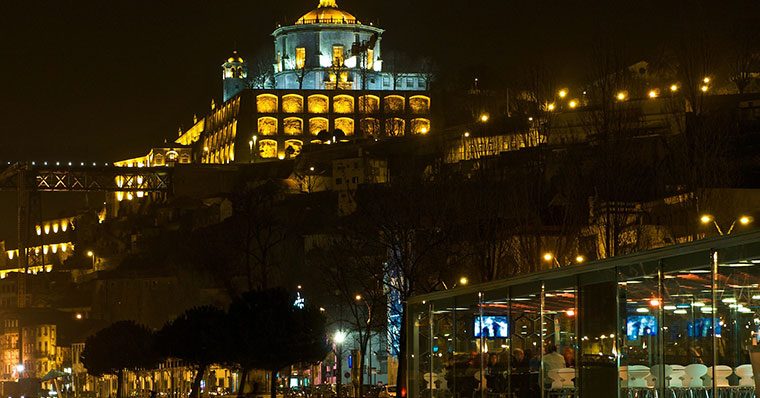 For the classical night-time experience, eat dinner by the Douro's riverside while listening to traditional Portuguese music called Fado. You'll soon be tempted to explore the other local eateries, all with appetising menus full of Porto flavour.
Porto's bars and nightclubs cater to every musical sensibility. Wander through the streets to find one that fits with your mood. Whether its laidback lounging or up-tempo dancing, there's a bar or club to suit you.
9. It's a safe place to live
Portugal is third on the Global Peace Index and is one of the safest countries to live in. The index ranking considers several factors such as crime, perceived criminality and conflicts.
This extends to Porto even more so than busier tourist destinations like Lisbon.
You can feel secure getting around whether on foot or by bus, train or taxi. You can find people meandering down the streets of Porto at all times of the day.
10. The people are friendly
People in Porto have a reputation for being both friendly and helpful. There's no need to worry about fitting in, you'll be made to feel comfortable in no time.
If you need help finding somewhere or learning how to do something in your new home, you'll be hard-pressed to find someone unwilling to lend a hand.
Settling down in a country that speaks a different language can be tricky, but most people are very accommodating. Learn a little Portuguese before you land and your attempts will be appreciated, but most people can speak and understand English well enough.
The best way to learn is to immerse yourself in the society, and with the warm and hospitable nature of Porto you'll be on the path to fluency in no time.
A city with something for everyone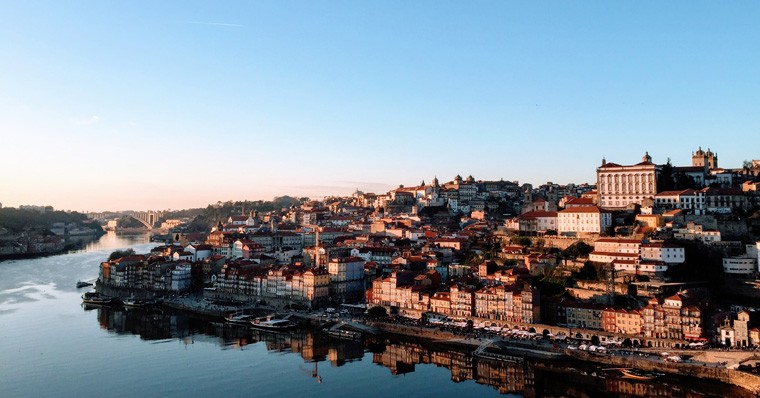 Porto is a place filled with delightful contradictions.
It's full of old architecture and history, yet offers the comforts of any modern city. You can just as easily fall in love with oceanside living as you can be drawn to the Douro valley.
It's got plenty of musical soul, from traditional Fado to jazz and blues, as well as grand concerts for every taste at the Casa da Música.
If you yearn for a bustling city, you'll feel at home in the heart of Porto, but if you're looking for a more relaxing atmosphere, the Douro Valley region has just what you're after.
The climate provides sunny, pleasant days and colder, cozy ones, with distinctive seasons that aren't too extreme.
Whatever your reason for moving, you'd struggle to find somewhere more suited to so many different people than Porto. Not too much of this, not too little of that, Porto offers a collection of sublime experiences and a lifestyle that ends up feeling just right.
---
Invest in Portugal and get a Golden Visa – your ticket to a second residency and citizenship, visa-free travel throughout Europe and a sound property purchase. Email us today at goldenvisa@sableinternational.com or call +27 (0) 21 657 1584.
We are a professional services company that specialises in cross-border financial and immigration advice and solutions.
Our teams in the UK, South Africa and Australia can ensure that when you decide to move overseas, invest offshore or expand your business internationally, you'll do so with the backing of experienced local experts.