In this article, we look at the four most common reasons why people don't apply for their UK Ancestry visas – and how to get around them.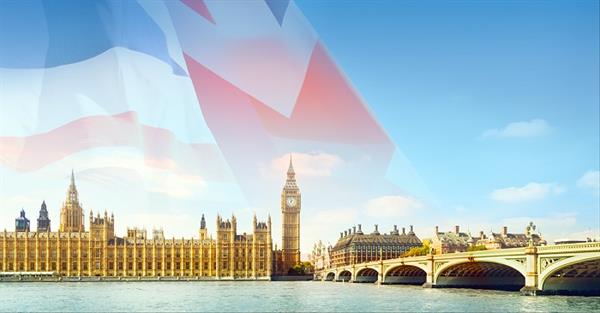 An Ancestry visa: What is it and who can get it?
Many South Africans, Aussies, Kiwis, Indians and Canadians have close ancestral ties to the United Kingdom. Yet many never take advantage of their ancestral rights, even though they're sitting on the proverbial jackpot that is British citizenship.
Simply put, UK Ancestry visas allow Commonwealth citizens with a grandparent born in the UK, the Channel Islands or the Isle of Man to live and work in the UK for an initial five-year period.
Whether you use the visa for a short-term working stint or a long-term project to gain indefinite leave to remain (ILR) and eventually UK citizenship, is your choice. Despite this, every year, thousands of eligible applicants stumble on unnecessary hiccups, most of which can be easily overcome.
1. I don't have my grandparent's original birth certificate.
This is the most common difficulty we come across, and the one with the simplest solution. If you don't have your grandparent's birth certificate or your parents' marriage certificate, just contact us and we'll source it for you. We'll get hold of the original, unabridged document and make sure it gets posted directly to us, safely and securely.
2. I can't raise the funds to sustain myself in the UK.
When applying for an Ancestry visa you must have around £1200 – £1600 in your account 90 days prior to your date of application.
Now let's be clear: You don't have to raise these funds yourself.
A lot of applicants secure these funds through a sponsor (something the UK government fully supports). You can always use a close confidant as your sponsor – a parent, colleague or friend will do. They will need to send the UK government a formal letter of sponsorship stating that you possess the requisite funds to sustain yourself during your first few months of living in the UK.
3. I don't have a job offer in the UK
To apply for an Ancestry visa, you don't need to show that you have a job in the UK – only that you're in the process of looking for a job.
We'll provide you with a list of approved recruitment agencies if you decide to pursue your application through us. We'll also handle any necessary communication with the British government.
When you get to the UK, make sure that you are active on recruitment portals as soon as possible. The UK is primarily an agency-based job market and most job applicants submit their CVs through specialist recruitment agencies and not traditional HR departments.
4. I can't apply for an Ancestry visa because I want to study and not work in the UK.
You are able to apply for an Ancestry visa if you're studying as long as you are also working part-time (as many students do under ordinary circumstances).
If you reach the stage where you can apply for ILR, all you need to do is prove that you have been employed during the qualifying five-year period. It's not necessary to work full-time. Whether you've held a teaching or research assistant position at your place of study or worked behind a bar, all forms of part-time jobs are acceptable when applying for an Ancestry visa.
---
The visa application process can be a complicated and admin intensive one. Get in touch with our immigration experts to help you get your UK visa. Call us on +27 (0) 21 657 2180 or email immigration@sableinternational.com.
We are a professional services company that specialises in cross-border financial and immigration advice and solutions.

Our teams in the UK, South Africa and Australia can ensure that when you decide to move overseas, invest offshore or expand your business internationally, you'll do so with the backing of experienced local experts.

;