While some people dream of a white Christmas, South Africans will be celebrating the festive season with beaches and braais. We've rounded up seven of our favourite South African blogs to bring you a piece of sunny South Africa during the London winter. Whether you're from Jo'burg, Cape Town, Durban or somewhere in between, you're sure to fall in love with South Africa all over again.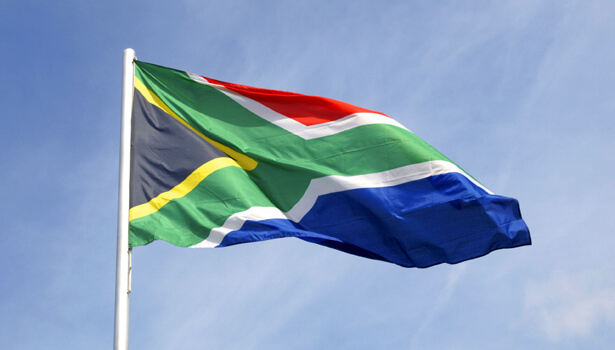 She Said
Started by Anna-Belle in 2013, She Said shares her intense love of Johannesburg with the world. The focus is on the people and history of the City of Gold, but you can also find posts on fashion, design and food. You can view her best of Johannesburg here.
Lucky Pony
"A blog about excellent, pretty things". Angie Durrant writes about her experiences at local restaurants and hotels, features on current fashion trends and a few of her own recipes. While she is based in Johannesburg, she shares stories of her travels nationally and internationally.
If you are looking for all things Johannesburg, visit Jobest – a collaboration by Angie and Anna-Belle that's "dedicated to showing the best of Johannesburg and beyond".
The Incidental Tourist
After more than a decade of designing dream holidays for international visitors, Dawn Jorgensen founded The Incidental Tourist in 2010. Describing herself as "a conscious traveller with a deep love for Africa", she shares her experiences – locally and abroad – through her writing and photography. Be warned: Wanderlust is guaranteed.
Inspired Living
Written by Fiona Rossiter, Inspired Living is an online lifestyle publication. Living in Cape Town, Fiona shares honest product and travel reviews with her readers. You can view her South African travel features here.
Tails of a Mermaid
Pegged as a personal blog, you can read about Natalie's adventures in Cape Town and elsewhere – including restaurant reviews, places to stay and more. Take a wander through her travel archives, or work up an appetite with her food and wine tips.
Miss Moss

Miss Moss is authored by Cape Town local graphic designer, Diana Moss. Sharing "visual treasures", her blog is a collection of local gems and international trends across art, fashion, travel, food and more.
---
Sable International has been helping South Africans start their lives in the UK for 20 years. Contact us for more information.
We are a professional services company that specialises in cross-border financial and immigration advice and solutions.

Our teams in the UK, South Africa and Australia can ensure that when you decide to move overseas, invest offshore or expand your business internationally, you'll do so with the backing of experienced local experts.

;