British and EU citizens who want to travel to Australia for business or leisure can apply for an eVisitor visa. This free visa will allow you to travel to Australia for up to three months at any time during a 12-month period.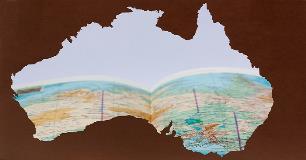 This visa is open to citizens of various countries. Applicants apply online; once approved, the visa is automatically linked to your passport so you don't require any other documentation.
You will still be required to fulfill the qualification criteria – the most stringent of which deal with criminal convictions.
You will not be eligible for an eVisitor visa if you:
Have a conviction that resulted in a prison sentence of 12 months or more, regardless of the time served
Have been convicted for two or more offences and the combined length of all your sentences amounts to 12 months or more, regardless of the time served
Have a suspended prison sentence where the period you would have served, had it not been suspended, was 12 months or more
If you have had any criminal conviction in any country, you will likely then need to apply for a Visitor visa (subclass 600), rather than an eVisitor visa.
Once granted, an eVisitor visa will allow you to:
Enter Australia for up to three months at a time during its 12 month validity
Have a holiday or visit family and friends in Australia
In some circumstances, study in Australia for up to three months
Engage in business visitor activities while in Australia, with some limitations
Family members will each require a separate eVisitor visa, including any children who are younger than 18 years of age and are included on your passport.
Want to make sure you apply for the correct visa? Our team of Registered Migration Agents is on hand. Pop them an email, or give them a call on +61 1800 039 300 to start your journey.
We are a professional services company that specialises in cross-border financial and immigration advice and solutions.
Our teams in the UK, South Africa and Australia can ensure that when you decide to move overseas, invest offshore or expand your business internationally, you'll do so with the backing of experienced local experts.