The Australian government has announced it will refund Student and Working Holiday visa application charges for the next few months. They hope this will reduce worker shortages that stem from the COVID-19 pandemic. There are also some changes to work conditions for the visas. We unpack this and more below.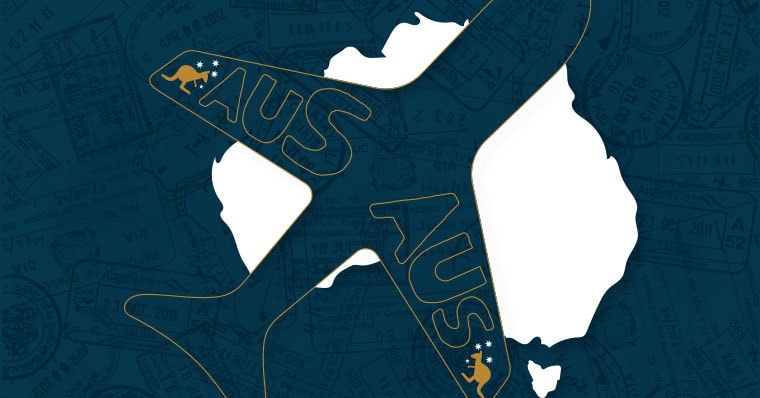 Who is eligible for the Australian visa fee refunds?
The refund is available for any Australian Student visa (subclass 500) or Australian Working Holiday visa (subclass 417) (WHV) holder who is currently offshore and travels to Australia between 19 January and 19 March 2022 (19 April for Working Holiday visa holders).
This targets an estimated 150,000 international students and 23,500 WHV holders expected to arrive in the country. Treasurer Josh Frydenberg has said that this gesture is a "welcome mat" to the students and backpackers. To enter Australia, they will have to be double vaccinated and will need to adhere to the quarantine procedures as laid out by each state.
What are the changes to the Working Holiday and Student visas?
Australia's government is focusing on using these visas to fill shortages in industries such as healthcare, aged care, and similar sectors. They also want to improve the hospitality and agriculture industries with the WHV holders. Therefore, they have changed the visas to allow for more working hours and you may now work and train for the same employer.
Australian Student visa changes
The cap has been lifted for Student visa holders and they can now work more than 20 hours per week. Student visa holders and secondary Student visa holders (those enrolled in a secondary school) will have no limit to the amount of hours they can work or sectors they can work in. This went into effect immediately following the announcement on 19 January 2022. The government will review the arrangement in April 2022, presumably to consider an extension.
Australian Working Holiday visa changes
The Australian government has removed the six-month limit on how long a WHV holder could work for one employer. They are now free to work for the same employer for as long as their visa remains valid. This change is immediate and will remain in effect until the end of 2022. There have been no changes to the regional requirements for the Working Holiday visa.
See also: Popular Australian visas: Current processing times for 2021/2022
How much is the Australian government refunding?
The government will rebate the application charge of each visa. The Student visa fee is AUD 630 and the Working Holiday visa is AUD 495.
How we can help you move to Australia
Our study advisers can help you choose which Australian university and course is ideal for you. We also offer help with securing your Australian Student visa, applying to universities, and investigating your scholarship options.
Our Australian migration agents are fully qualified and have over 20 years of experience providing immigration services and advice. We can help you secure your Australian visa and help you gain permanent residency and citizenship should you wish to make it your new home.
We're here to help anyone ready to get their degree abroad. We have direct access to the university admissions teams making it easy for you to apply and get your enrolment letter. Get in touch with us at sastudy@sableinternational.com or call us on +27 21 657 1543.
We are a professional services company that specialises in cross-border financial and immigration advice and solutions.
Our teams in the UK, South Africa and Australia can ensure that when you decide to move overseas, invest offshore or expand your business internationally, you'll do so with the backing of experienced local experts.