At some point, just about everyone has considered giving up permanent employment to become a contractor or freelance worker. Skilled professionals are in huge demand in the UK right now, making it arguably a particularly easy time to freelance. However, before you hand in your resignation letter and print those business cards, it's vital that you have looked at every aspect of your decision.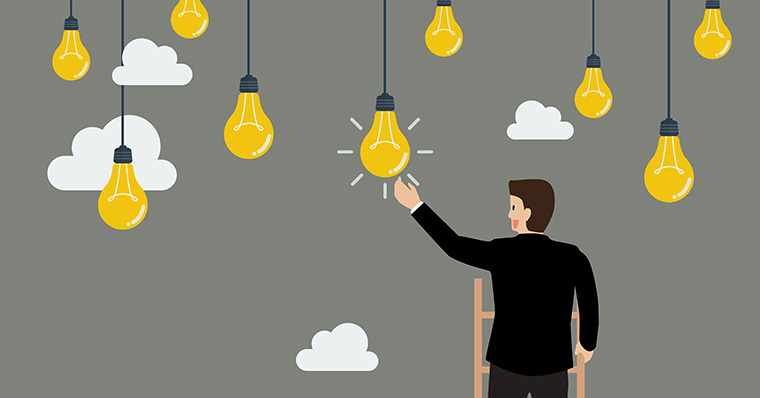 1. Understand your motivation
Why do you want to be a contractor? Do you just dislike your current job, or have you always wanted to work for yourself? If you're thinking about cutting ties with the salaried world, make sure that you are motivated by a drive towards something and not by the desire to move away from your current situation.
Are you drawn to the idea of setting your own hours and spending more time at home? Or are you motivated by the possibility of making a lot more money, even if it means you work longer hours? Or are you excited by the prospect of working on different projects with different people, and at the same time possibly enhancing your skill set? Spend some time figuring out your true reasons for wanting to be a contractor by answering these questions:
Why is working for myself important to me?
How will it influence my life?
How might it influence others around me?
What do I ultimately hope to gain?
2. Assess the scope of opportunity
If you decide you definitely want to be a contractor, you will need to put some energy into checking out the marketplace. Search job portals, join forums and speak to people to find out how much opportunity there is out there in your industry or field of expertise.
Ask yourself: Are there contract jobs on offer that I could apply for right now if I were already in the market?
See also: Skilled jobs up for grabs as net migration to the UK plummets
3. Assess your readiness
If there is enough evidence to suggest that there are ample opportunities waiting for you, it's time to gauge just how ready you are for the world of contracting or freelancing. Make sure you understand the pitfalls, like: Uncertainty between contracts; more administrative work; and nobody paying you when you take a sick day. Consider these questions:
Am I financially prepared, with money saved up to tide me over while my business takes off?
Do I have the personality traits necessary to become a contractor – am I adaptable, helpful and personable?
Am I reliable, organised and self-disciplined?
What do I have to offer prospective clients that is unique to me?
Do I have the positive, can-do attitude necessary to drive my personal success?
4. Define your goal
Now that you are confident about the opportunities that exist, as well as your reasons and readiness for contracting, it's time to define your goal. Loads of people want to be a contractor in the UK, but what, specifically, do you want? A "goal statement" sums up exactly what your goal is in 10-20 words. This statement should be positive, inspiring and personal. A few examples might be:
"I am a highly sought-after tax consultant, earning £8,000 a month, with the lifestyle I always dreamed of."
"I am a deeply fulfilled freelance graphic designer, constantly working on interesting projects, and with plenty of time to spend with my family."
"I am a successful IT contractor who will start employing people within two years."
5. Anticipate the obstacles
It is important to be honest with yourself and foresee any obstacles that may arise. Consider both outer obstacles (what happens if your equipment breaks or gets stolen?) and inner (what happens if you become demotivated and never find the courage to resign?)
Try to anticipate any situation that may arise as an obstacle and then – most importantly – find the solution. Ask yourself:
What are the things that could stand in the way of me achieving this goal?
What inner obstacles (fears) could prevent me from achieving my goal?
6. Write your action plan
If, after completing the steps above, you still feel that contracting is absolutely the next logical step for you, it's time to take action. Simply answer the following questions and then from your answers, formulate a realistic timeline with actions for you to take to get all the way to your goal.
How much time do I need to save enough money to resign?
Where will my leads come from?
Who else can/should I involve in this decision?
What resources are available to help me achieve my goal?
What resources do I still need?
What are my support systems?
How am I going to market myself?
How else will I need to prepare?
What inner changes will I need to make?
Come up with specific actions that need to be taken by you, add realistic timelines to each action point and then start ticking them off one by one.
Contracting is not for everyone, but if you are properly prepared and have the right attitude, it is possible to become a highly successful contractor and enjoy the freedom and financial rewards that contracting can bring.

See also: UK Visas
Getting started as a contractor in the UK
Set up a limited company
Working through your own limited company is one of the most cost-effective ways to structure your finances as a contractor. Limited companies pay Corporation Tax on their profits. Corporation tax rates are lower than Income Tax rates.
The biggest obstacle for contractors is usually the time and effort it takes to set up and register a limited company with Companies House in the correct way. Enlisting the help of a professional will ensure that everything is done correctly, and you avoid any issues later.
Create a targeted CV
Identify contractor jobs that match your skills and experience and then tailor your CV to match the needs of the job. Contract work can be very specific, so it's a good idea to create more than one CV if your experience and skill sets are varied.
Have a look at what clients are after and market your skills and experience accordingly. Remember, as a contractor, delivering on results is key, so make sure your CV highlights these achievements too.
Get your CV out there
Most contract work is sourced via recruitment agencies, so you want to get your CV onto their databases. Network with people in your industry and upload your CV to contractor job boards and professional platforms.
Understanding IR35
It's important to be aware of what IR35 is and how it can impact you as a contractor in the UK. IR35 is a tax legislation that determines when a contractor should be treated as self-employed or employed for tax purposes. If a contractor is viewed as a self-employed ("outside" IR35), he/she will be subject to business tax levels. If the contractor is viewed as an employee ("inside" IR35), he/she will pay employees tax rates, such as PAYE and National Insurance, which are also significantly higher. When setting up your contract, it's important to ensure that you not only limit your tax liability, but also ensure that the terms of your contract are IR35-compliant.
Since IR35 applies on a client-by-client and project-by-project basis, it could be possible that you might have to pay tax under IR35 for working with some clients and not others. If you're unsure of whether or not your contract falls outside of the scope of IR35, it's best to have it reviewed by a lawyer who can advise you accordingly.


---
If you need help with your decision, or any information regarding contracting, or contractors' tax issues, get in touch with us via email or take a look at our contractor accounting services.
We are a professional services company that specialises in cross-border financial and immigration advice and solutions.
Our teams in the UK, South Africa and Australia can ensure that when you decide to move overseas, invest offshore or expand your business internationally, you'll do so with the backing of experienced local experts.