You may be under the impression that when you are granted British citizenship you are automatically given a British passport. Unfortunately, this is not the case. You can only apply for your British passport after you have attended your British citizenship ceremony, and there are circumstances in which you may not be granted one despite being declared a full British citizen. Let's clear up some of the common misconceptions about getting a British passport.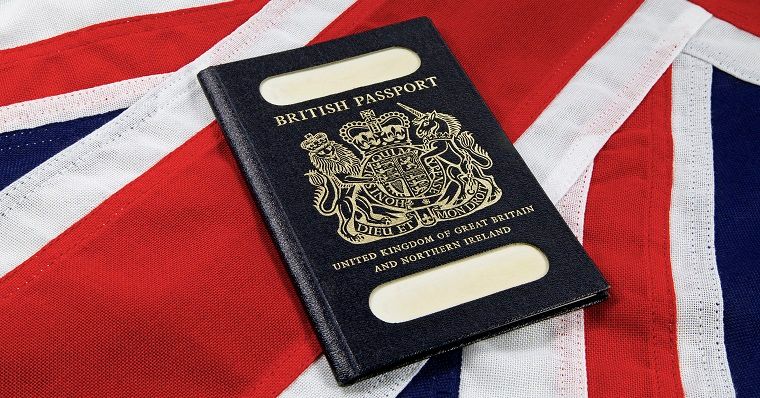 How to get your hands on that prized document: A British passport
Attending your citizenship ceremony
In order to be issued with your British passport, you must, of course, have obtained British citizenship. Once your citizenship application is successful, you will be invited to book your place at a prestigious British citizenship ceremony. The ceremony will usually take place close to where you live in the UK, or at the British embassy or consulate in the country you're living in. If you're only abroad for a short period, you can attend a ceremony when you return to the UK.
During the ceremony, you'll have to make an oath of allegiance (or an affirmation) and a pledge that serve as promises to respect the rights, freedoms and laws of the UK. You will then be presented with your official certificate of British citizenship.
If you are a British overseas citizen, a British overseas territories citizen or a British subject, you will not need to attend a ceremony. You will, however, need to make an oath or affirmation of allegiance and you may be asked to attend a proof of identity interview in the country you are living in. If you're unsure how to do this, contact a British citizenship expert.
Applying for your passport
If you're applying for your passport from outside of the UK, you may be required to attend an evidence of identity interview at your nearest British embassy or consulate. It's important to note that you must include all the relevant supporting documentation with your application, or your application may be refused and you will not be entitled to a refund.
Remember, more is always more when it comes to these kinds of applications, so ensure you include every document that could be required. A fool proof way to ensure that your British passport application is successful is to get in touch with an experienced British citizenship caseworker who can assist you with every part of your application.
Want to apply for your British passport?
When are you not eligible for a British passport?
You probably don't have to worry about not being issued with your British passport if you have full citizenship, but there are certain circumstances in which the government will most likely refuse an application. These circumstances are particularly peculiar but are still worth noting.
You may not be granted a passport if:
A court order restricts your travel and stops you from having a UK passport
You're suspected of a crime and an arrest warrant has been issued
You've received a European Union or United Nations order which restricts your travel
You're on bail and those bail conditions mean you can't leave the UK
You've been brought back to the UK before at the government's expense and you haven't repaid what you owe
It's important to note that British passports belong to the government and can be cancelled or withdrawn at any time.
---
If you have any questions or queries regarding obtaining your British passport, get in touch with our British citizenship experts on citizenship@sableinternational.com or +44 (0) 20 7759 7581.
We are a professional services company that specialises in cross-border financial and immigration advice and solutions.
Our teams in the UK, South Africa and Australia can ensure that when you decide to move overseas, invest offshore or expand your business internationally, you'll do so with the backing of experienced local experts.