Getting hold of the UKVI can be difficult at times, especially when application volumes are high, like they are currently. To try to alleviate the pressure on their staff, the UKVI will be outsourcing all customer enquiries to a third party commercial partner, Sitel UK. The handover is happening on June 1, 2017, and will have a far-reaching and significant effect on all short- and long-term visa applications.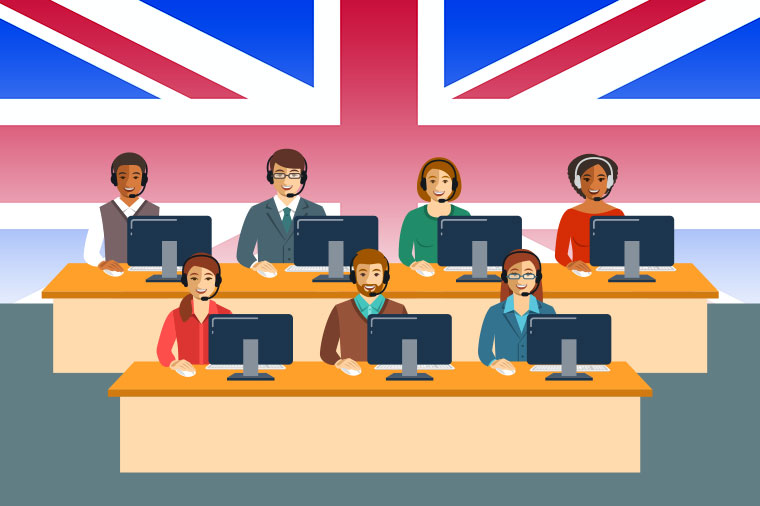 What you can expect going forward
As of 1 June, the following changes will affect all those outside of the UK who are applying for UK visas:
All UKVI phone numbers will change*
UKVI opening hours will change*
The languages offered will be reduced to eight, including English*
Customers who contact UKVI by email will be charged a fee of £5.48
*At the time of writing neither Sitel UK nor UKVI had supplied the exact information in this regard.
You will need to pay the email correspondence fee using your credit or debit card. The charge includes the first email sent, as well as any follow-up emails sent to and from the contact centre relating to the same enquiry.
The telephone service will still charge a fee every time you phone the call centre. This fee will also need to be paid using your credit or debit card.
Why the changes?
The reason the UKVI made these changes was to help the government reduce costs and ensure that those who benefit directly from the UK immigration system contribute the appropriate amount.

Note that there are no changes to services or fees if you are contacting UKVI from within the UK.
Opposition to the changes
Despite the UKVI's stated rationale behind the outsourcing of this vital immigration function, many in the UK have spoken out against it. The most vocal opponents of the changes are those in the tourism and hospitality industries.
Reports have indicated that 65% of leaders in the sector believe there will be long term damage to the tourism industry if a pro-tourism approach to immigration is not taken by the UK government. These objections aside, the changes are going ahead.
Our Advice
We advise that you use a specialist immigration adviser to ensure that your application is done the right way the first time around, and to avoid unnecessary delays and costs.
---
Wanting to apply for a UK visa? Our expert immigration consultants will guide you through every step of the process, ensuring your visa application has the best chance of success. Feel free to get in touch with us on +44 (0) 20 7759 7580 or immigration@sableinternational.com
We are a professional services company that specialises in cross-border financial and immigration advice and solutions.
Our teams in the UK, South Africa and Australia can ensure that when you decide to move overseas, invest offshore or expand your business internationally, you'll do so with the backing of experienced local experts.