Once you've made the decision to move your family to the UK, the next big decision you'll need to make is where to send your children to school. As any parent knows, choosing the right school is serious business. To help make the process of choosing a school easier, we've put together a quick guide on the education system in the UK and what your options are as someone moving there with children.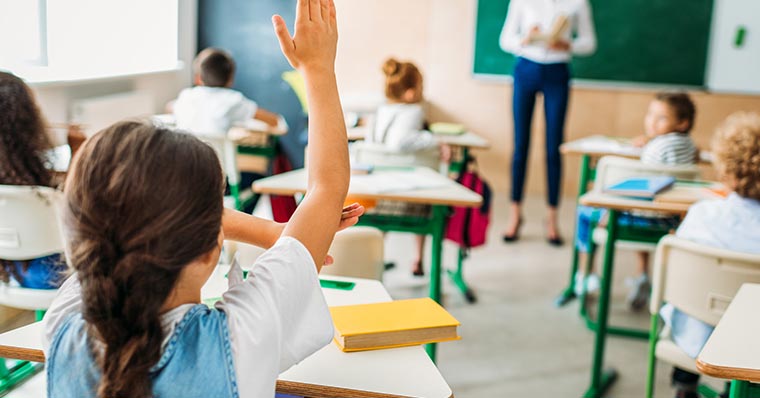 Types of schools in the UK
The first decision you'll have to make is whether you want to send your child to a state-funded school or a fee-paying one. One of the biggest benefits of sending your child to a state-funded school is that you won't pay a cent towards school fees as they are free of charge to British and non-British children.
Grammar schools are state-funded secondary schools with specific admission criteria. Applicants are usually required to take a common entrance exam. How well a child performs in the exam will determine whether he/she will be accepted at the school. Independent or private schools charge a fee to attend as they are not funded by the UK government. These schools generally follow their own curriculum.
How UK schools are structured
In the UK, the school year generally runs from early September to mid-July the following year. There are four main phases in the UK's education system. These are:
Primary education (key stages 1 and 2)
Secondary education (key stages 3 and 4)
Further education
Higher education
It is compulsory for all children in the UK to attend primary and secondary education. After the age of 16, education is optional. Children are required to start primary school in the year that they turn five years old and secondary school at the age of 11.
It's not compulsory for children to attend pre-school in the UK. However, as of 2010, all three- and four-year olds are entitled to receive a minimum of 15 hours of free nursery education for 38 weeks of the year. In January this year, government statistics revealed that 94% of three- and four-year olds in the UK had been enrolled in some form of pre-school.
At the end of each key stage (at age seven, 11 and 14), students take Standard Assessment Tests. The most important test is taken at age 16 when students take their national exam, also known as the General Certificate of Secondary Education (GCSE). Once students have completed their GCSE, they can decide if they want to continue with their education, or finish school and join the working world.
Getting your child into a school
The admission criteria for each school is different and is often guided by the school or local council. There are many factors that will determine whether your child will be accepted, such as whether your child lives in the school's catchment area. There are other factors too, including whether a child:
Has a sibling who attends the school
Is from a particular religion, as is the case with faith schools
Does well on an entrance exam, as is the case with grammar schools
Attended a feeder primary school
How to go about finding the right school for your child
You can find a lot of information about a school by visiting the school's website. In the UK, schools are legally required to make information about their admission criteria, curriculum and behaviour policy available on their website.
What's more, the Office of Standards in Education (Ofsted) regularly publishes reports on how students are performing academically at schools. Ofsted is a government body that makes sure that schools are safe and regulated as required by the government. This information can also be found on a school's website.
Once you've decided on a school, here's how you apply
You will need to submit your application the year before your child is due to attend the school. Generally, applications open at the start of the autumn term, however, these dates can vary in each local council area. It's best to check with your local council before the new school year begins to avoid missing the deadline.
There are two ways you can apply. You can apply online or by using your council's application form.
Start your new life the easy way
We understand that moving overseas with a family is stressful, so here's how we can make life easier for you. We designed our 1st Contact UK Family Relocation Package to make every aspect of your move more convenient. With this package, you'll be provided with all the information and guidance you need for you and your family to get settled in the UK, stress-free.
We'll help you set up your UK bank account and NI number. What's more, our relocation experts will be on hand at every step, should you need assistance at any point in your relocation process.
---
Moving to the UK? Take the stress out of the process and hit the ground running when you arrive. Download your free UK Relocation Pack here.
We are a professional services company that specialises in cross-border financial and immigration advice and solutions.

Our teams in the UK, South Africa and Australia can ensure that when you decide to move overseas, invest offshore or expand your business internationally, you'll do so with the backing of experienced local experts.

;